KS2 Swimming Sessions are every Thursday afternoon from 12/01/17 onwards.
Welcome to Barton Church of England VC Primary School
'The small school with a big heart.'
On behalf of the children, staff and governors at Barton Church of England VC Primary School I would like to welcome you to our School website.

Barton Church of England Primary School is a small rural school in a village setting and it is a very special place, where all staff are dedicated to providing a stimulating, exciting environment where everyone feels valued and safe. By providing a varied and creative curriculum, which engages and challenges our children, and by promoting excellent behaviour, our goal is to enthuse in all our children a desire to learn, as well as care and respect each other.

Our school is part of a collaboration with Ravensworth Church of England Primary School, where two Church school communities are working for the benefit of all children to become "Together, Stronger".

We believe that education is a partnership between children, staff, parents and the local community, working together so our children love school, are outstanding citizens and ready for their next stage of education. Being a Church of England School, Christian Values underpin all areas of school life. Ours is a happy school, where the success of every child really matters.

We hope that you will enjoy our website and be encouraged to come and visit us and to join our Barton Community.

Mrs Sharon Stevenson

Executive Headteacher

Barton and Ravensworth Church of England VC Primary Schools Collaboration.
Rotary Club of Richmond Young Photographer Competition 16/17
Our Class Three children have been busy snapping away ready to enter the Young Photographers Competition! We went to High Force in Teesdale for some inspiration and the results were amazing! See for yourself here: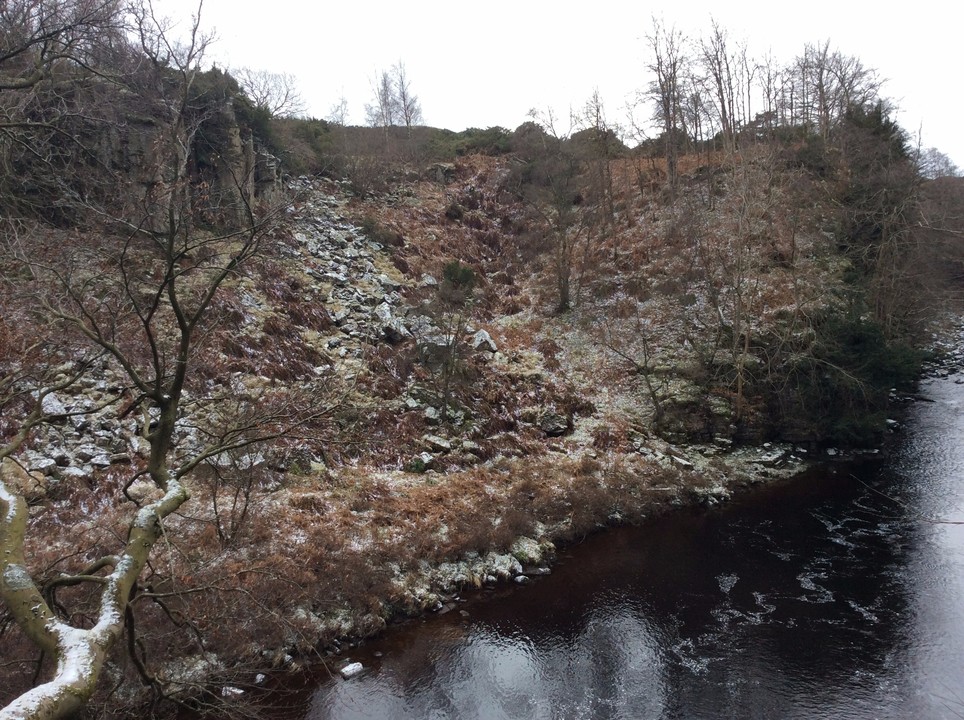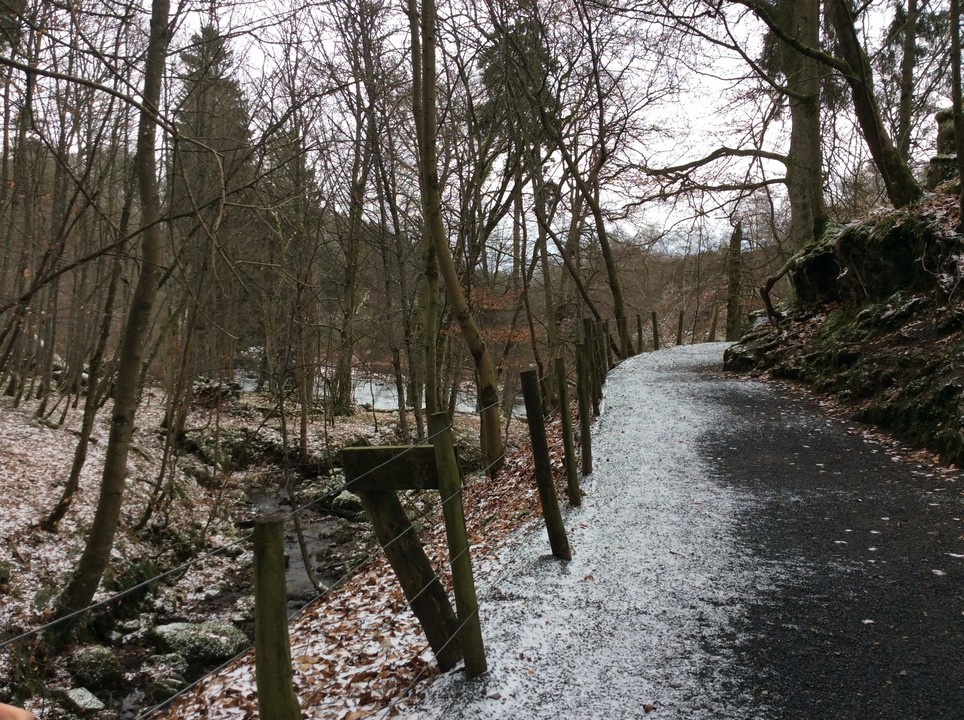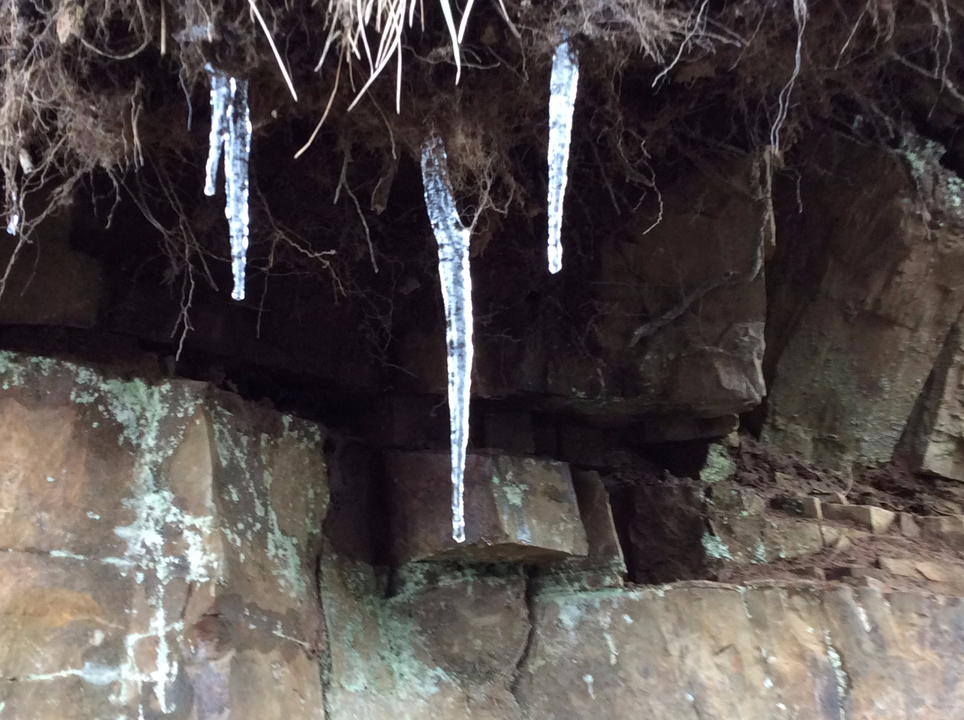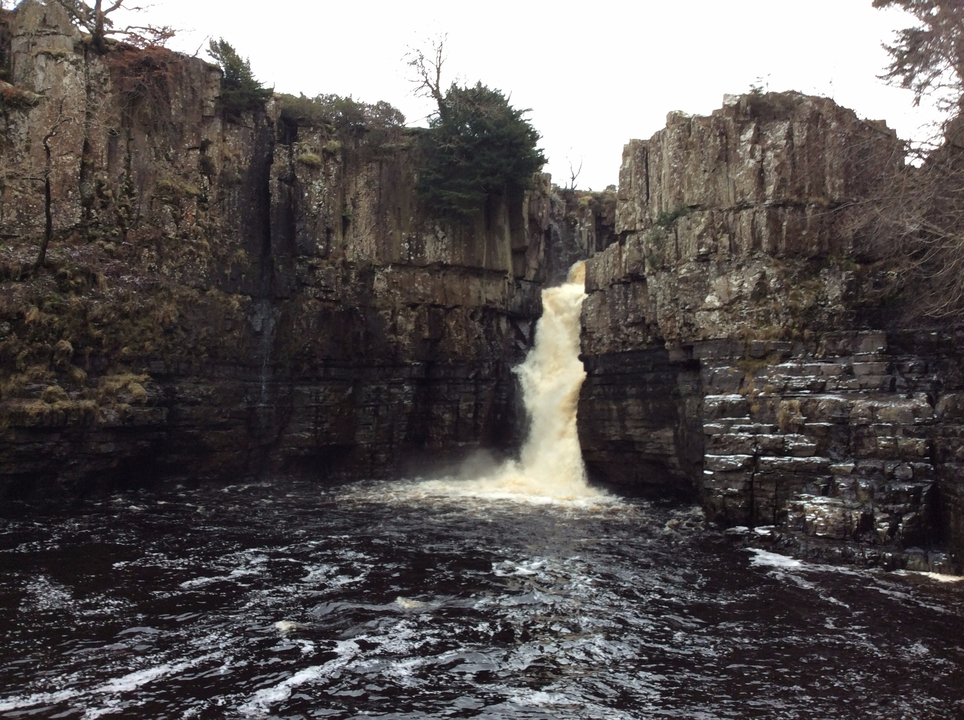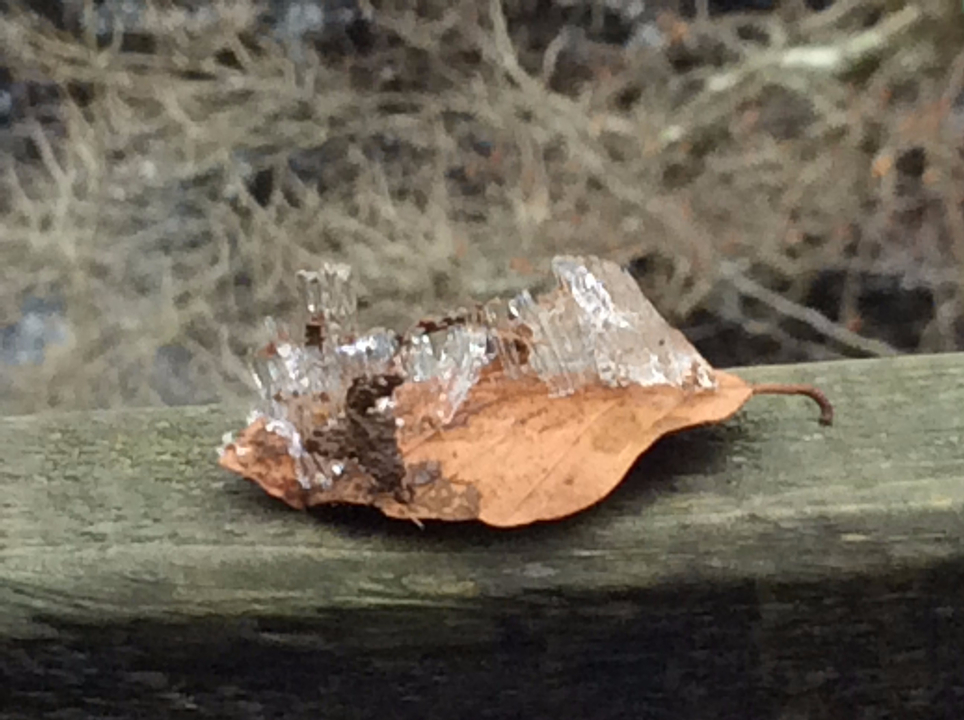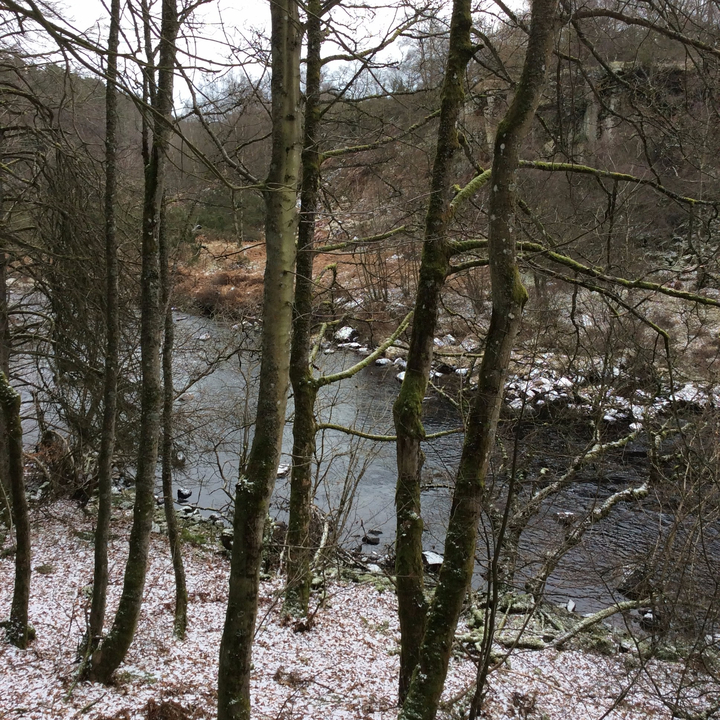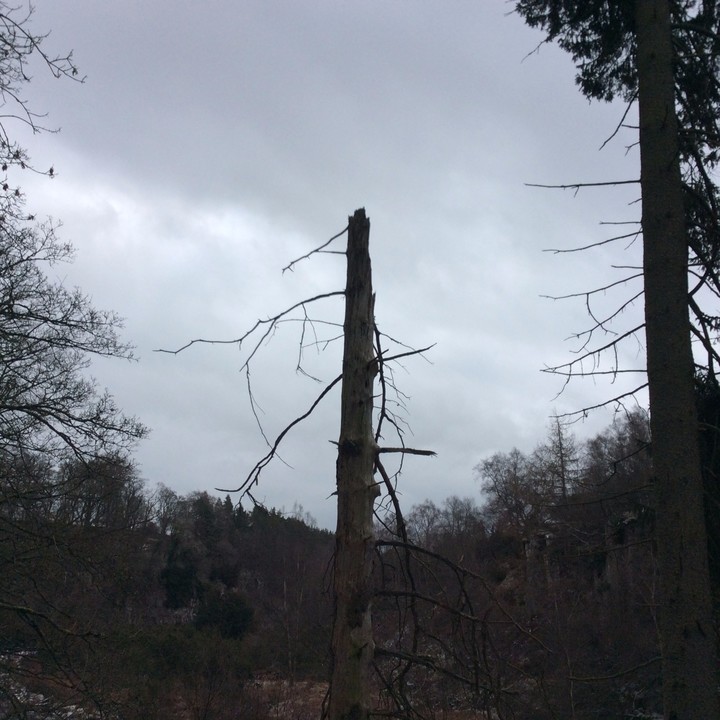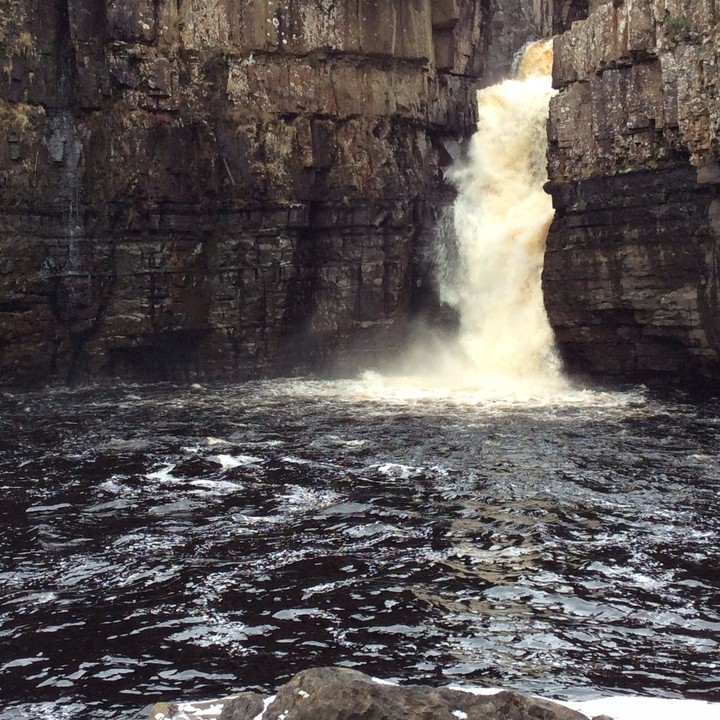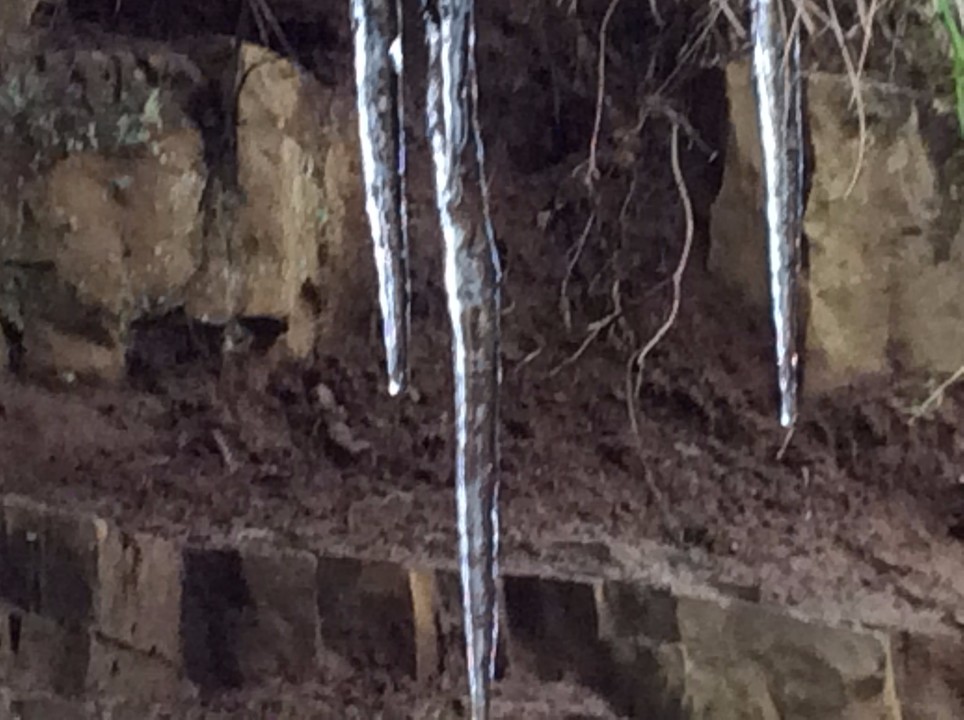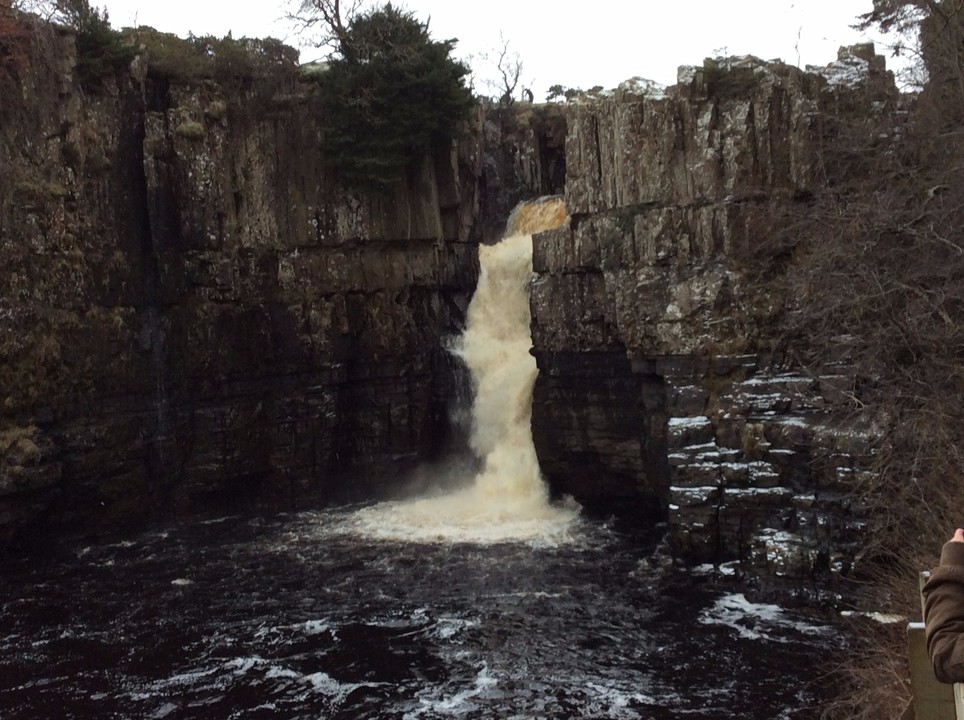 Children are also able to make a single entry into the competition with their own photographs, if your child does not already have an entry form and would like one please see Mr Weighman.
Richmondshire Cross Country 2017
Team Barton were out if force for the cross country competition on the 9th of March. We gave 100% in all of our races and everyone was so proud of all the children who took part. We arrived back at school with red cheeks, very tired legs and sore throats from all the 'cheering on' that we did! Well done Team Barton!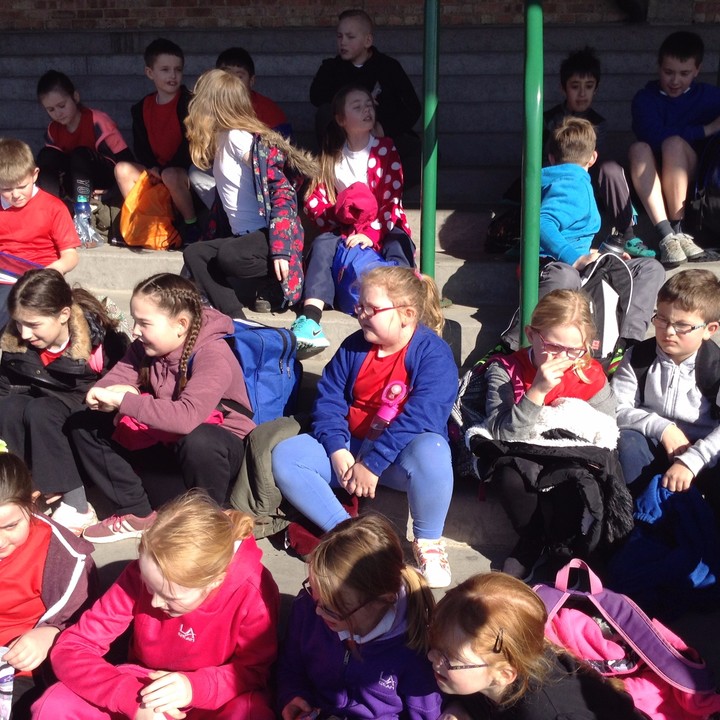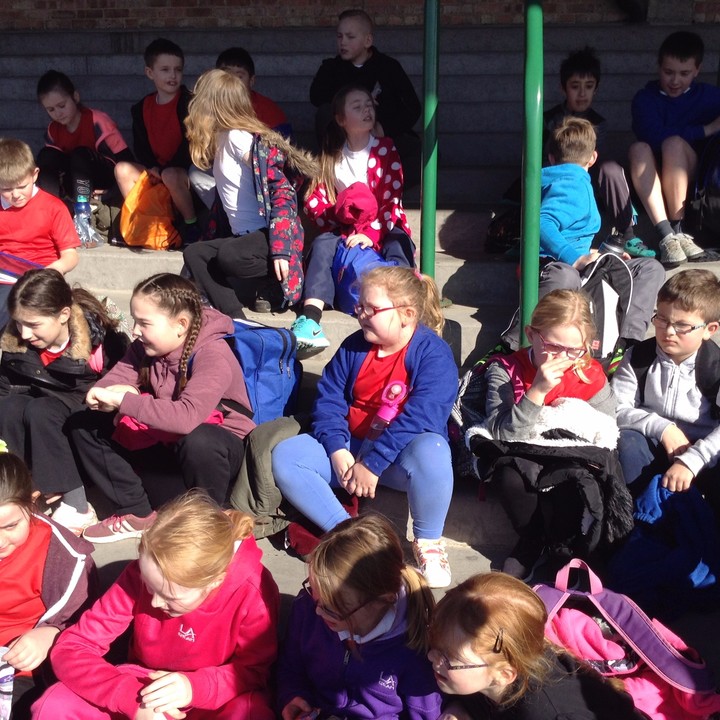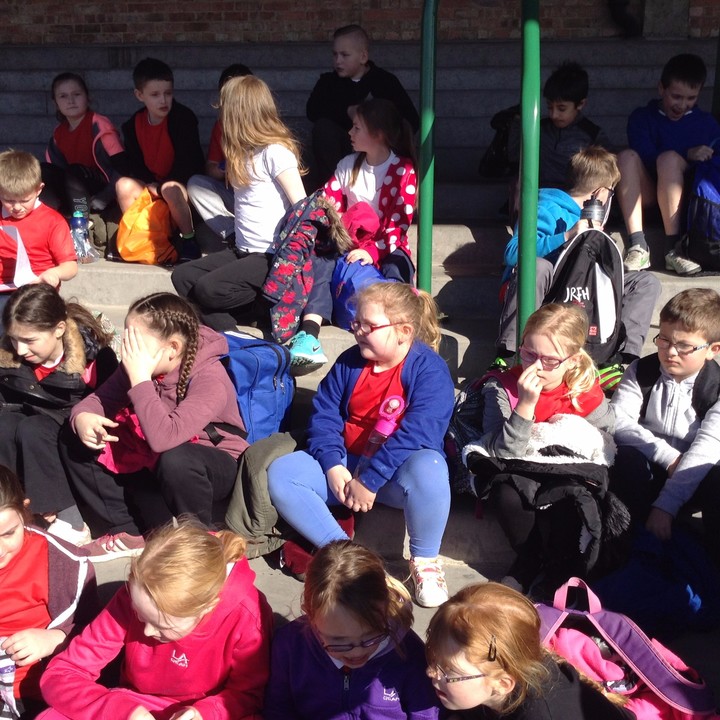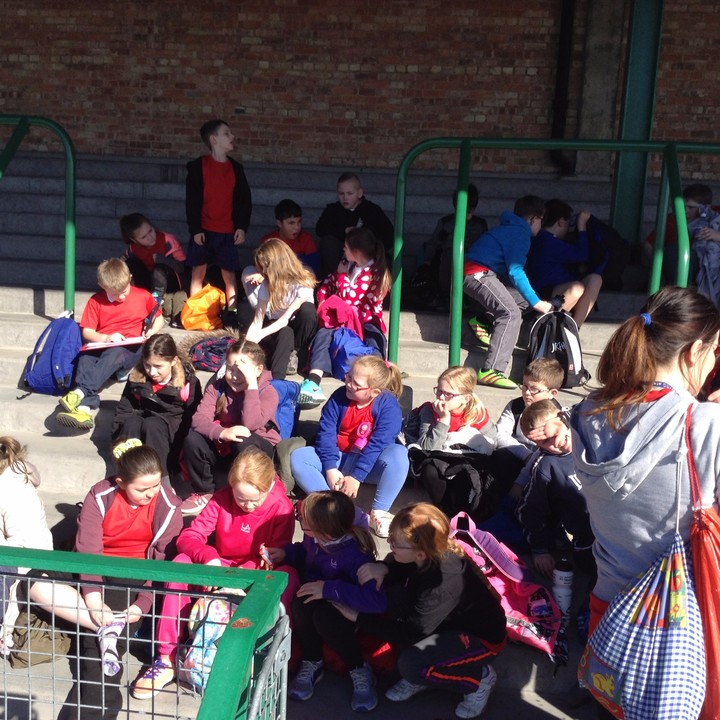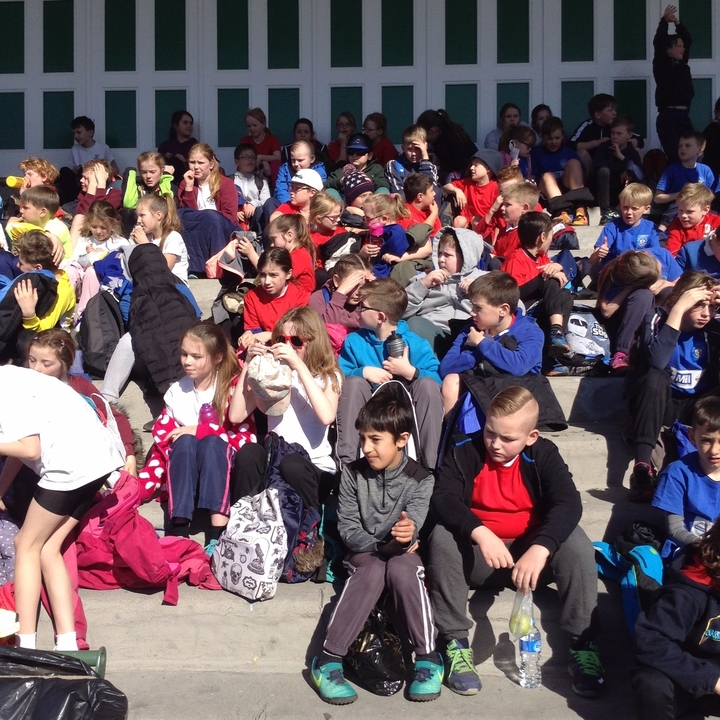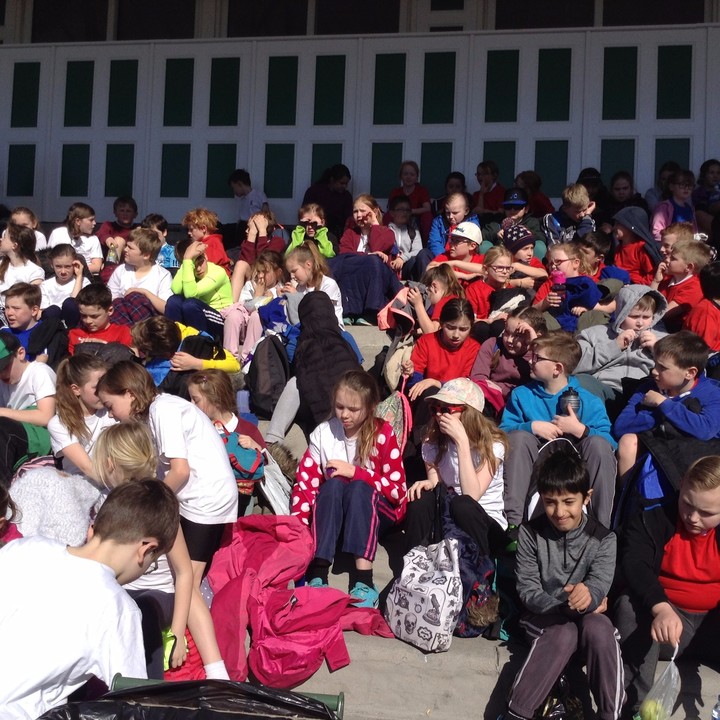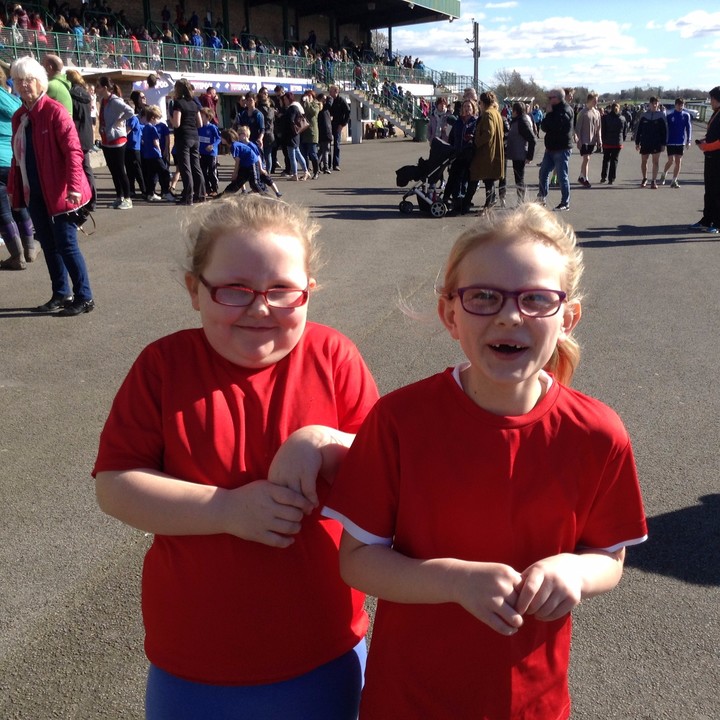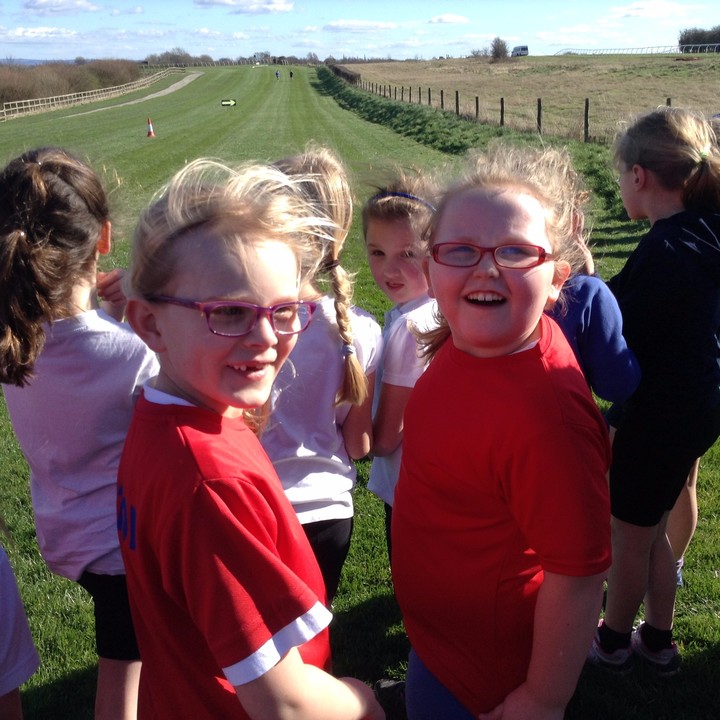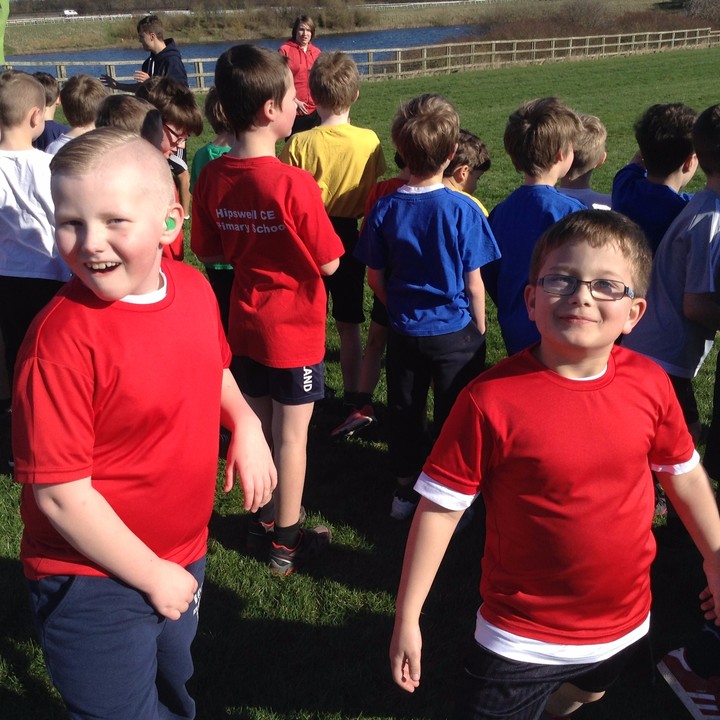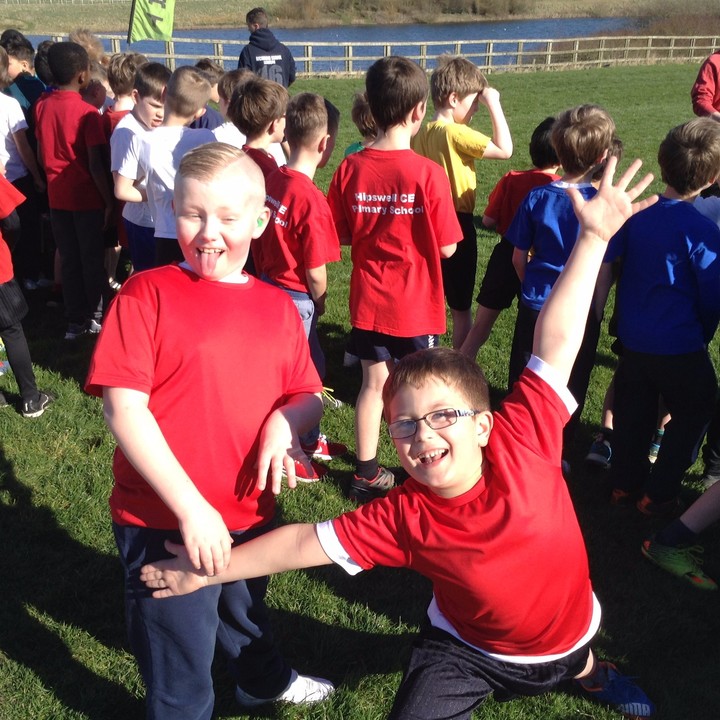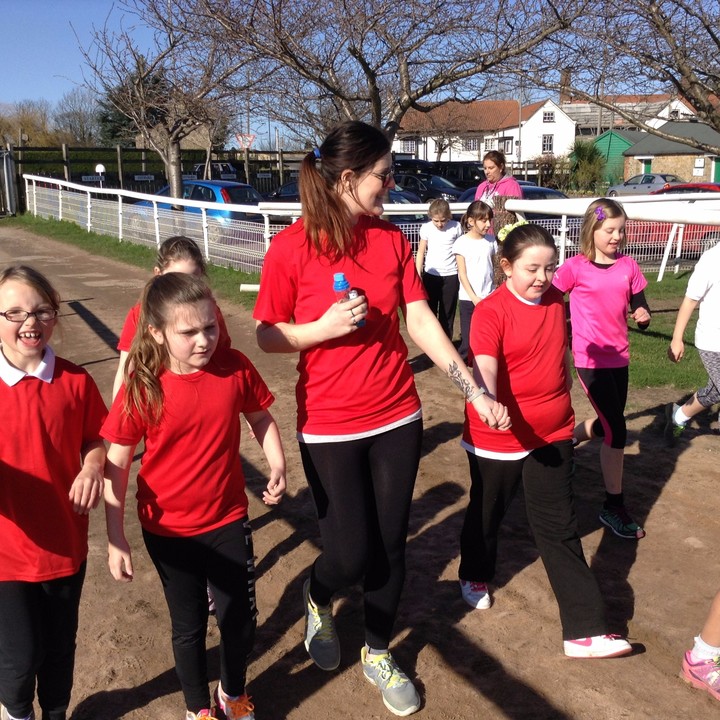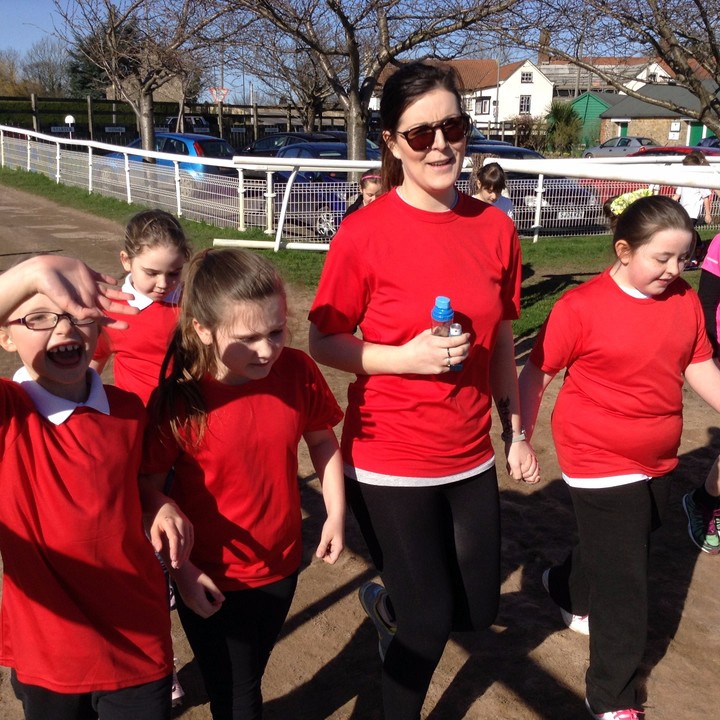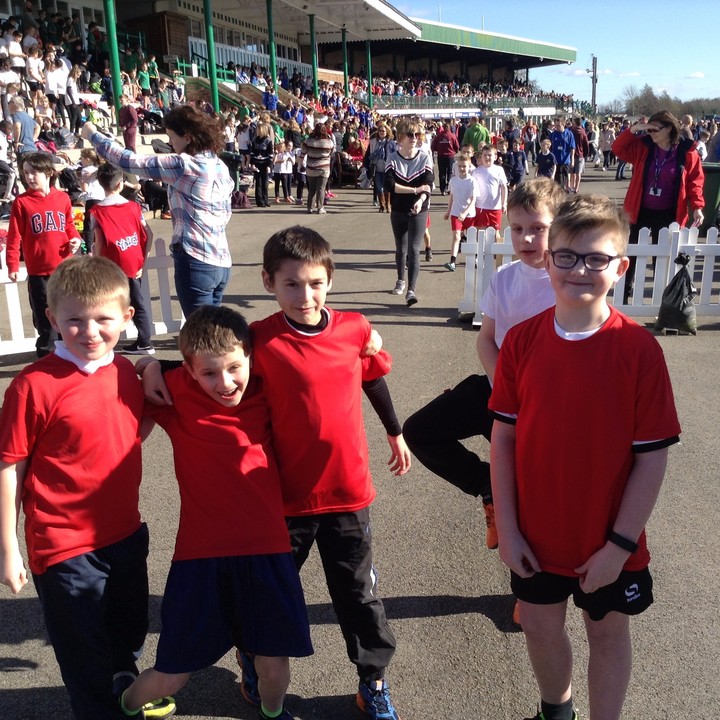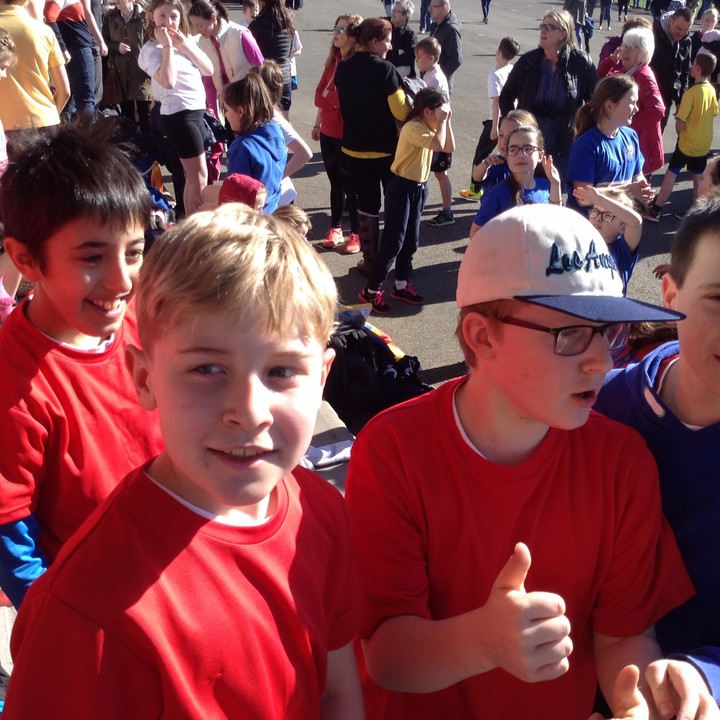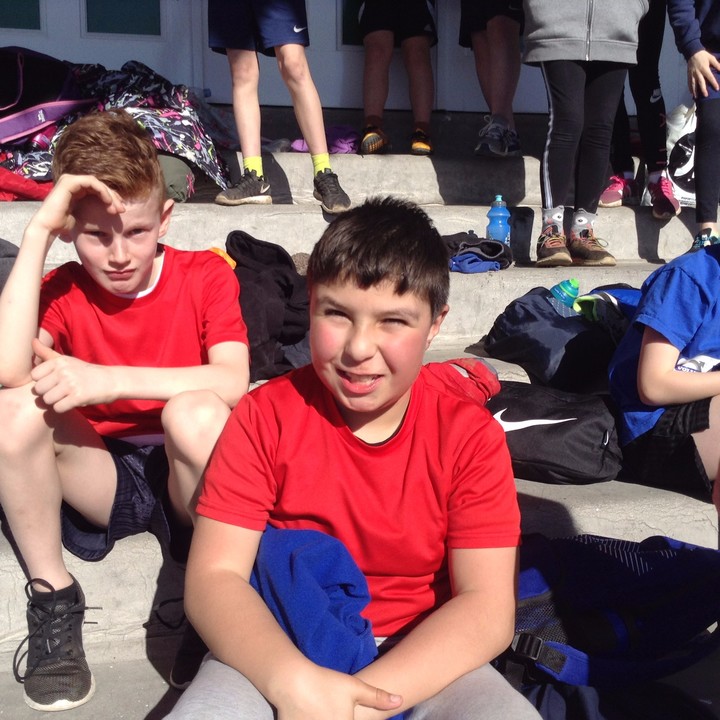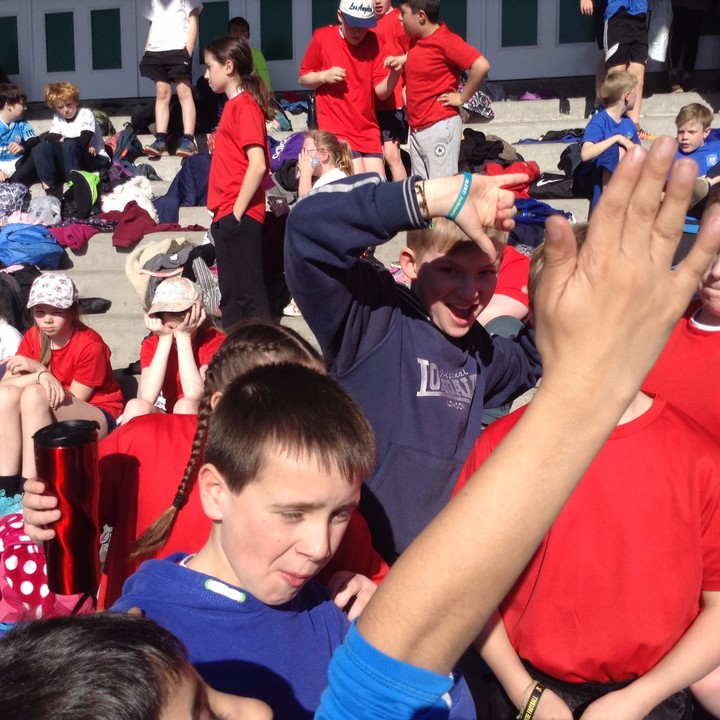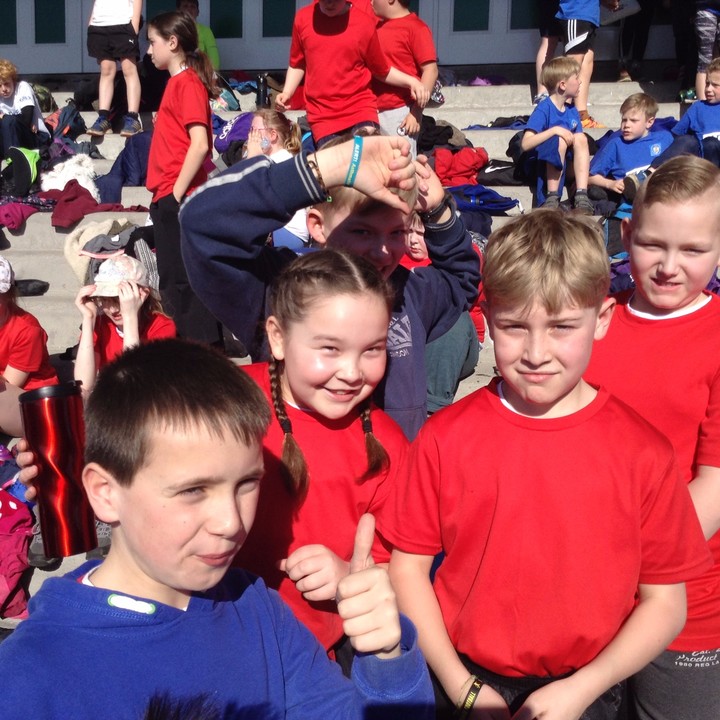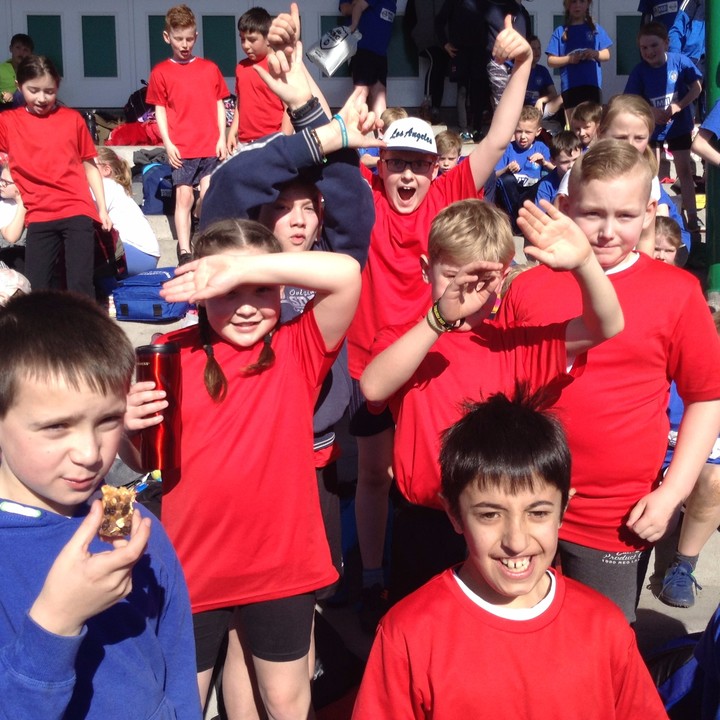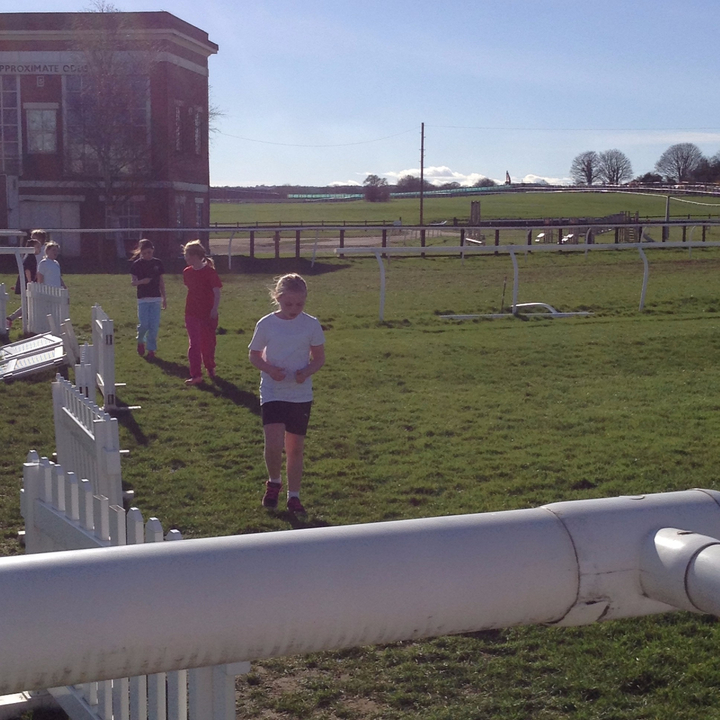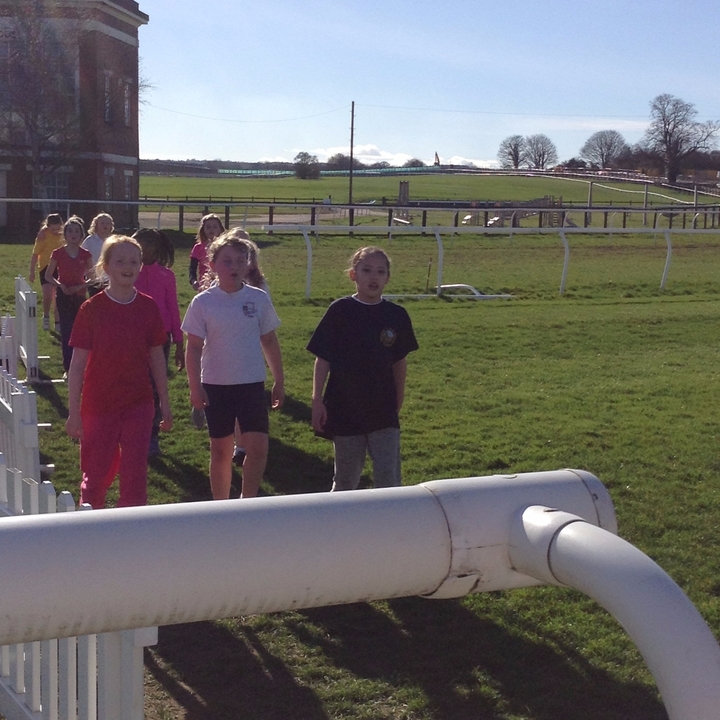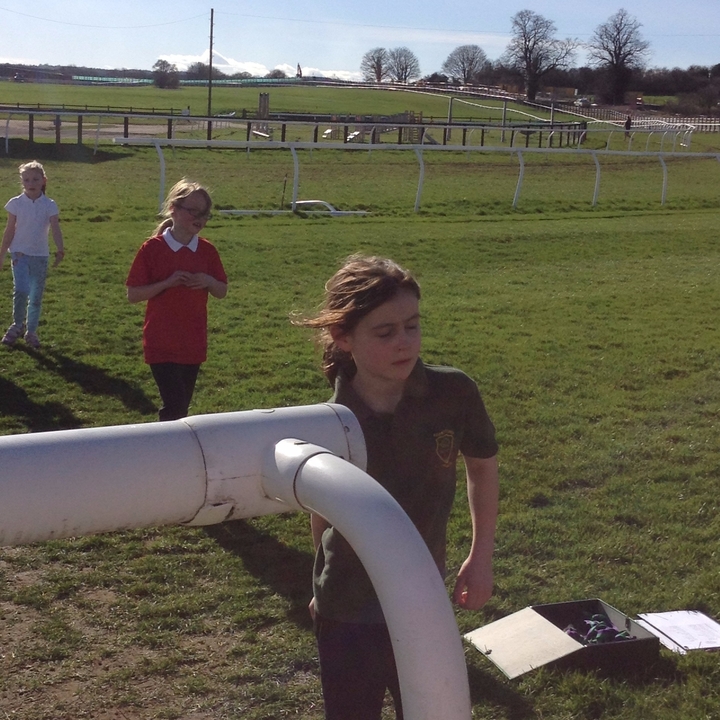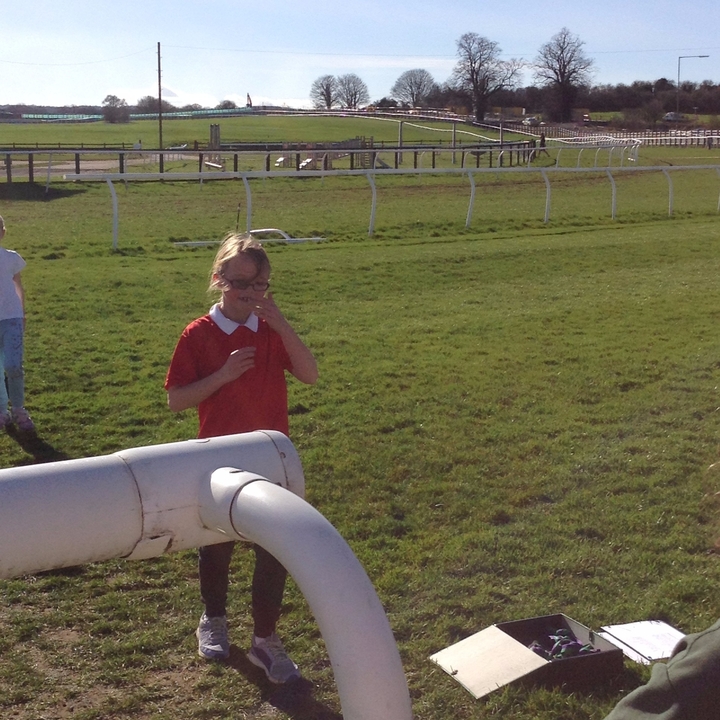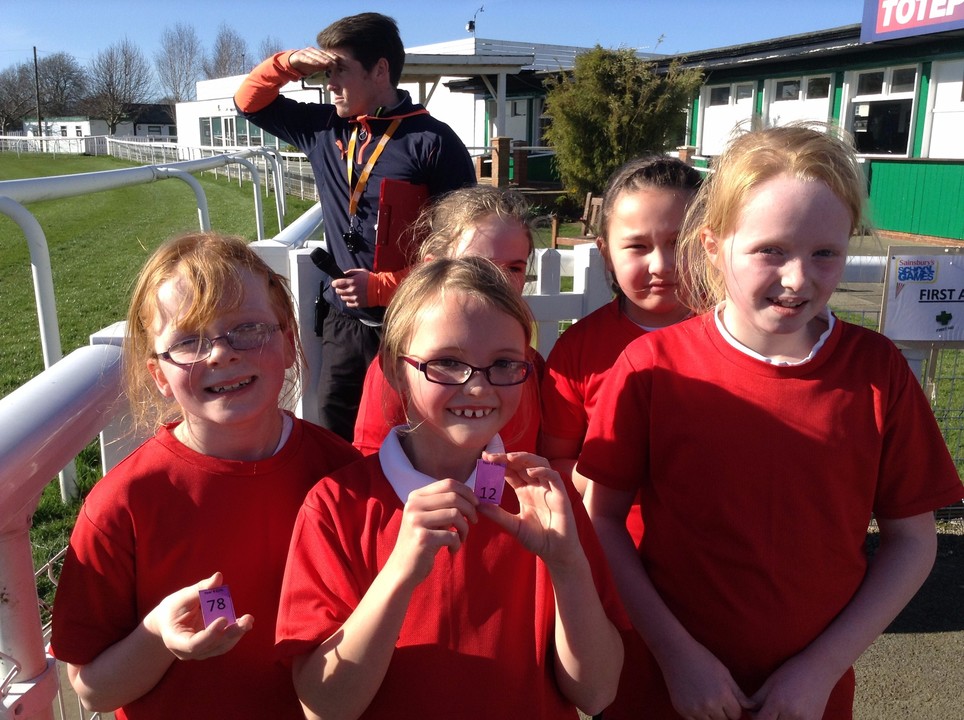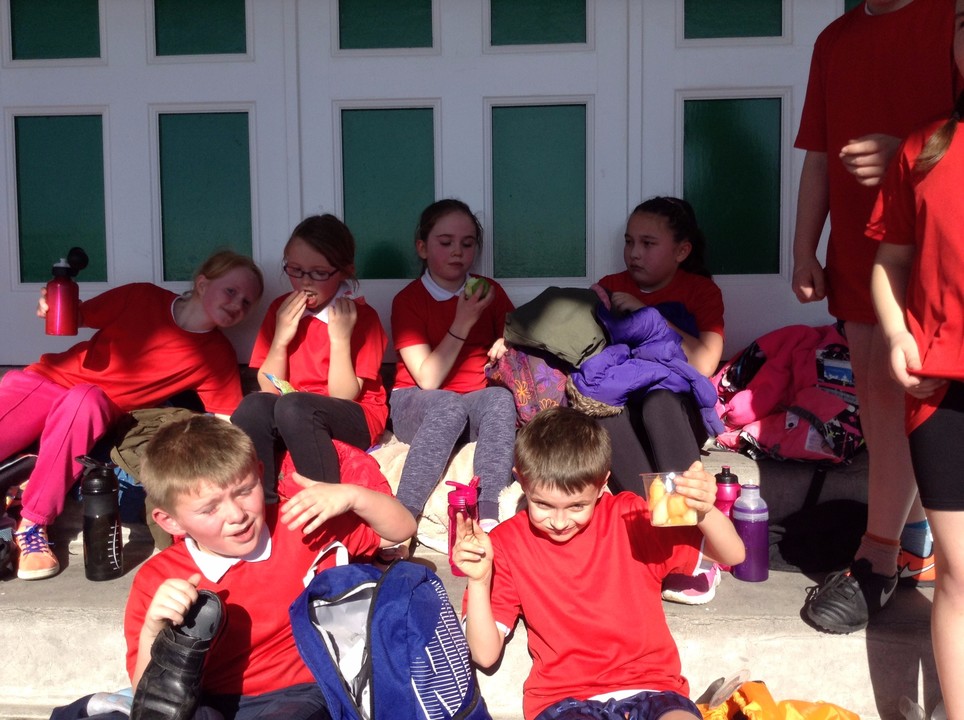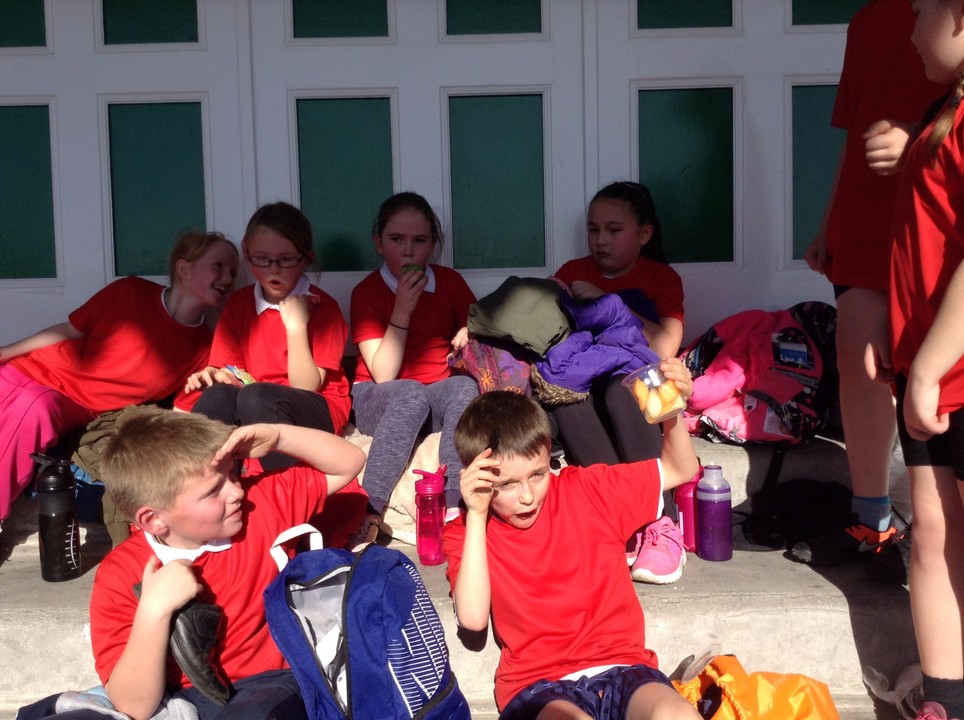 World Book Day
A huge thank you to everyone for the hard work that went into making Barton School look amazing for World Book Day! We all came together to show our costumes and we read some of the wonderful stories that we have been writing. Another big thank you to parents who came to listen too - it's lovely to have new audiences for our writing!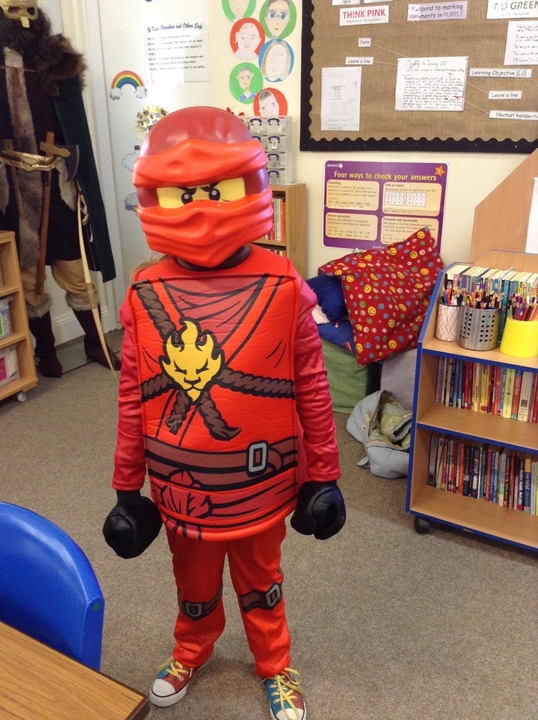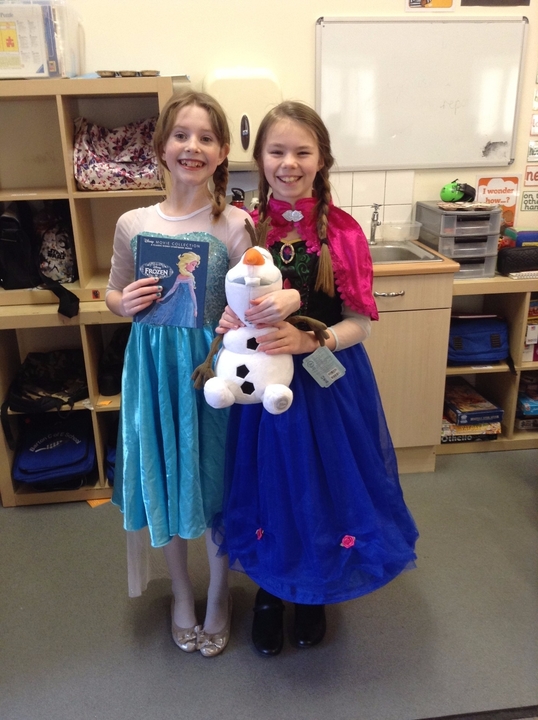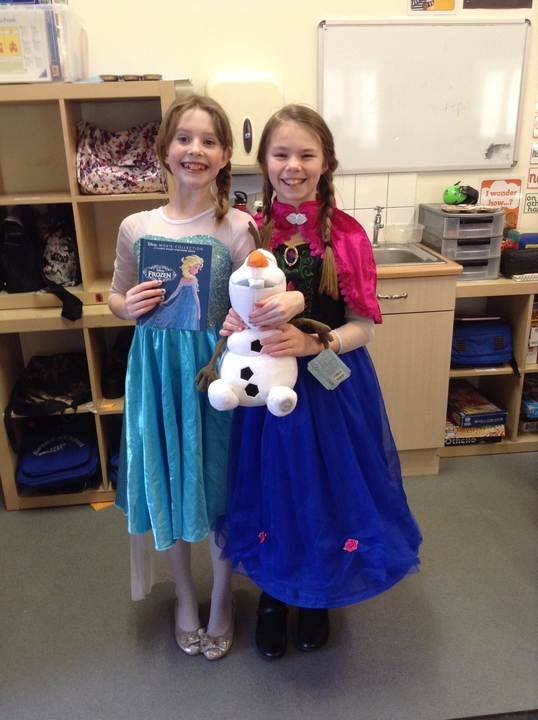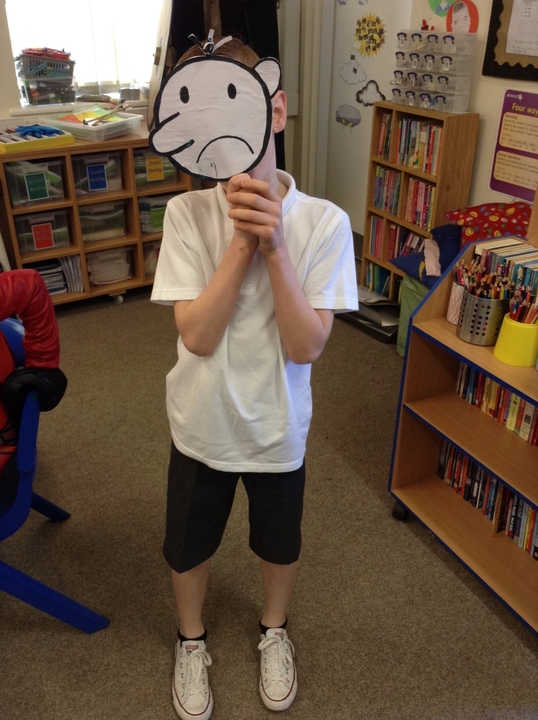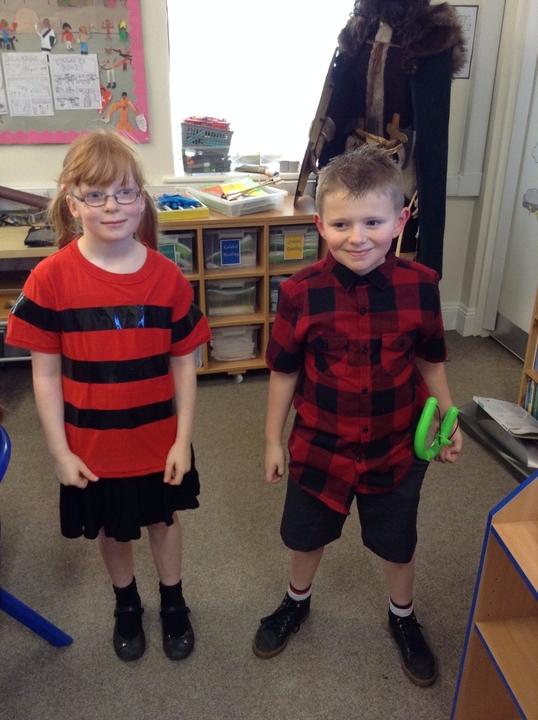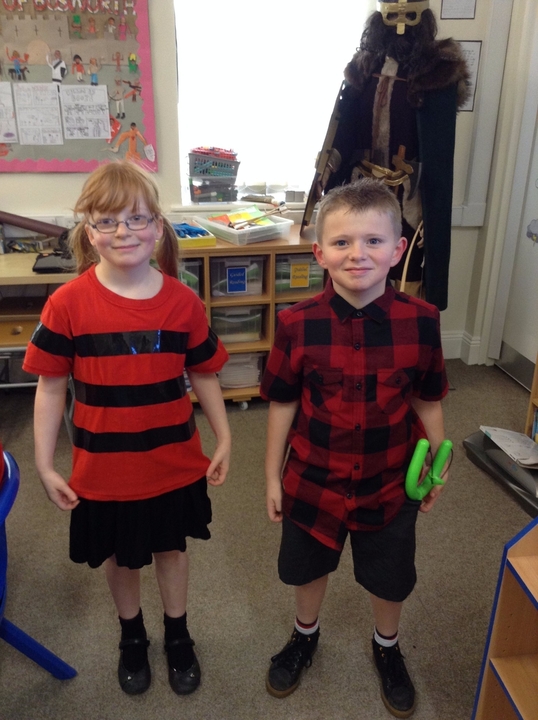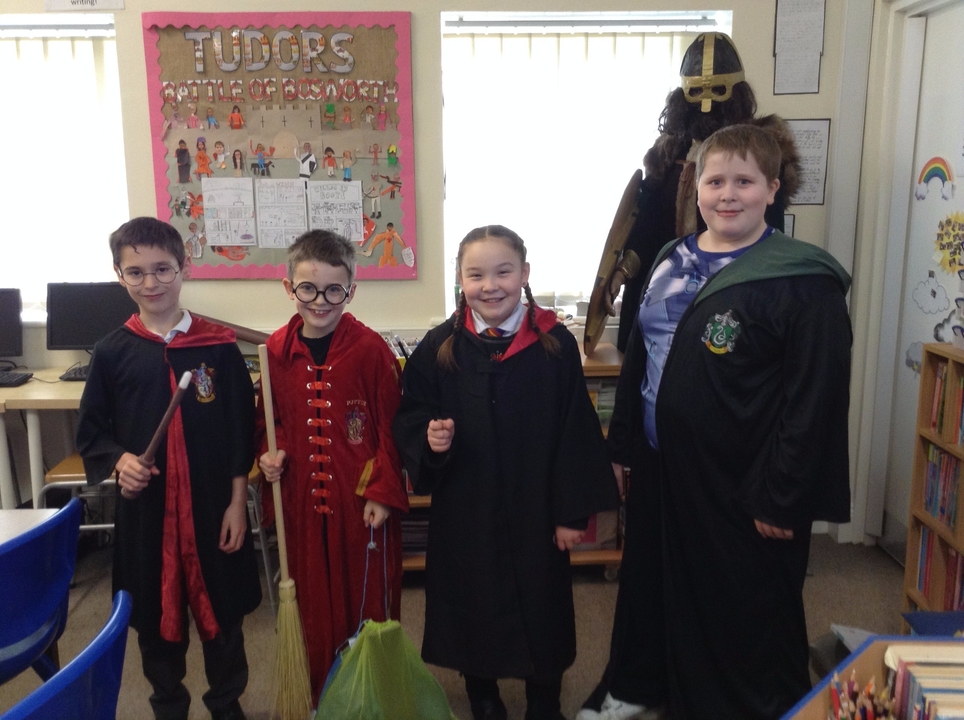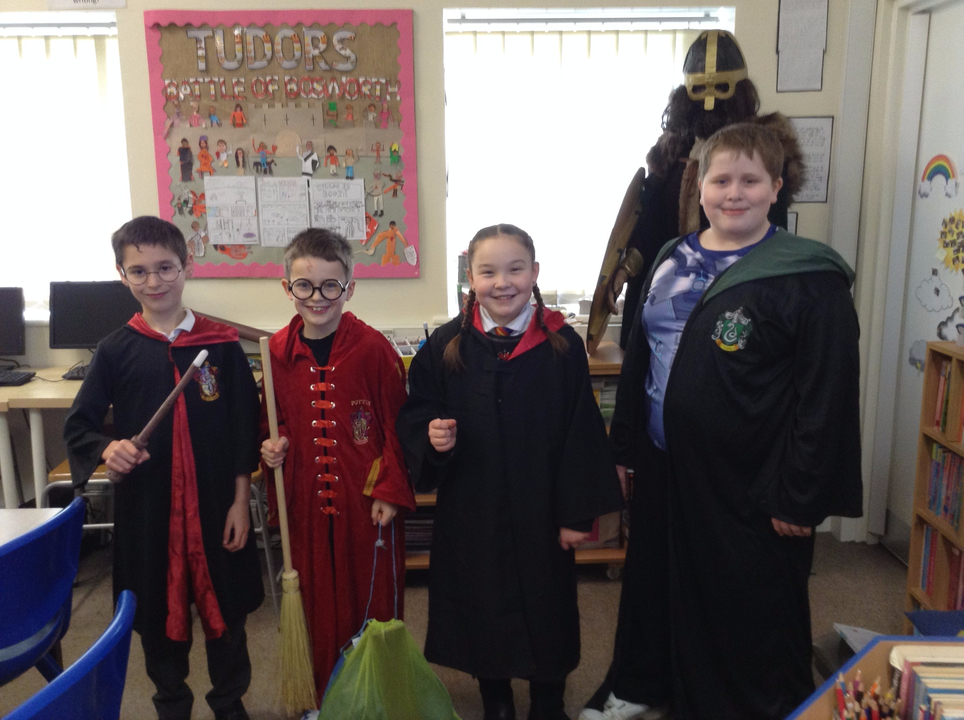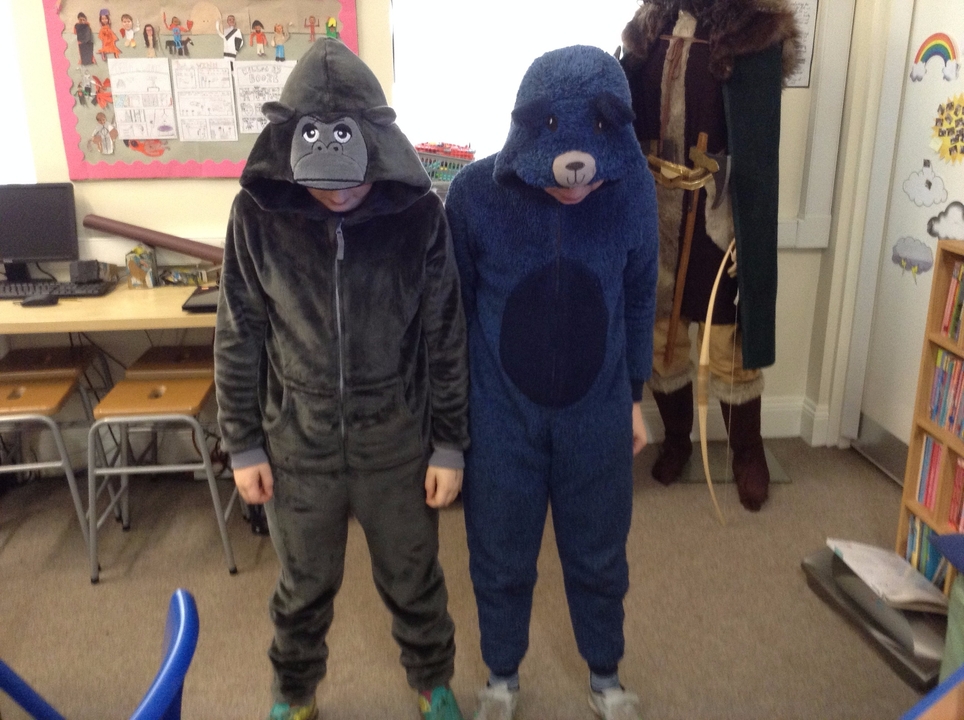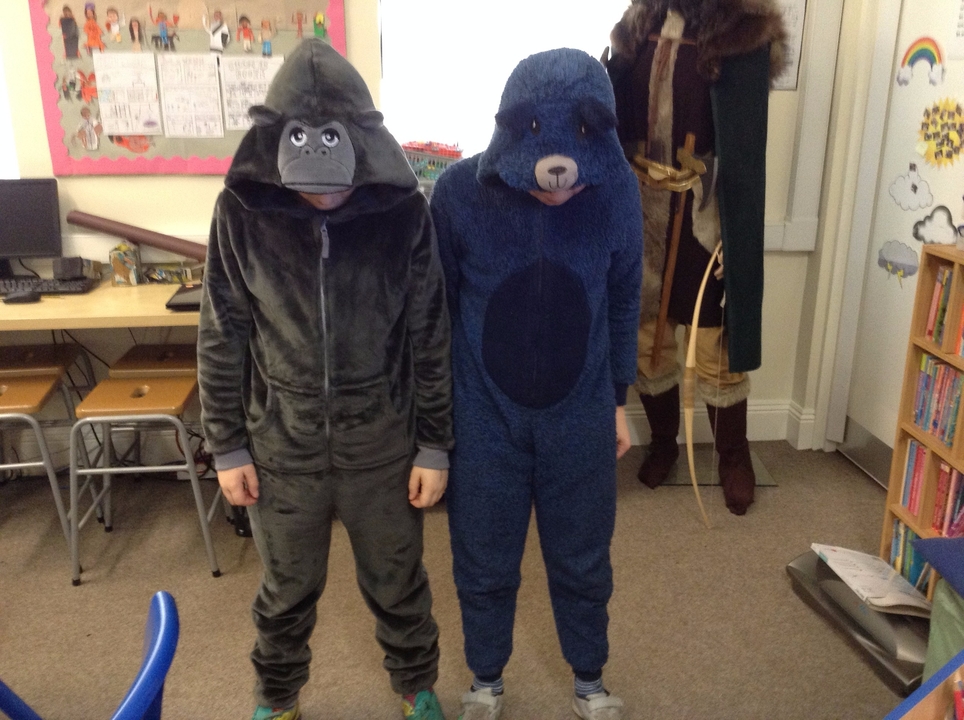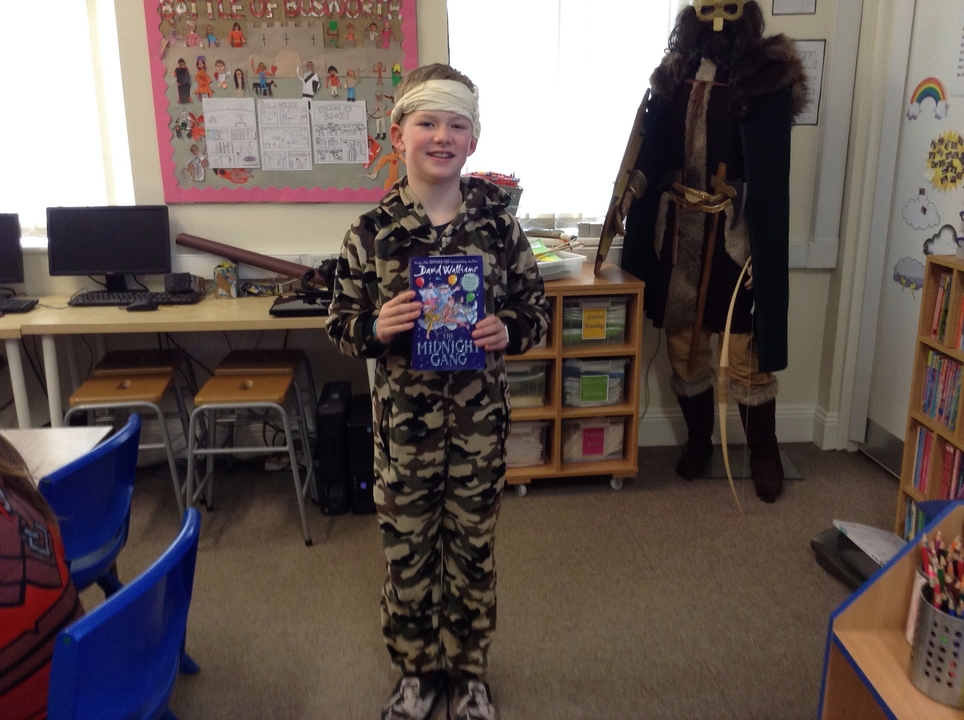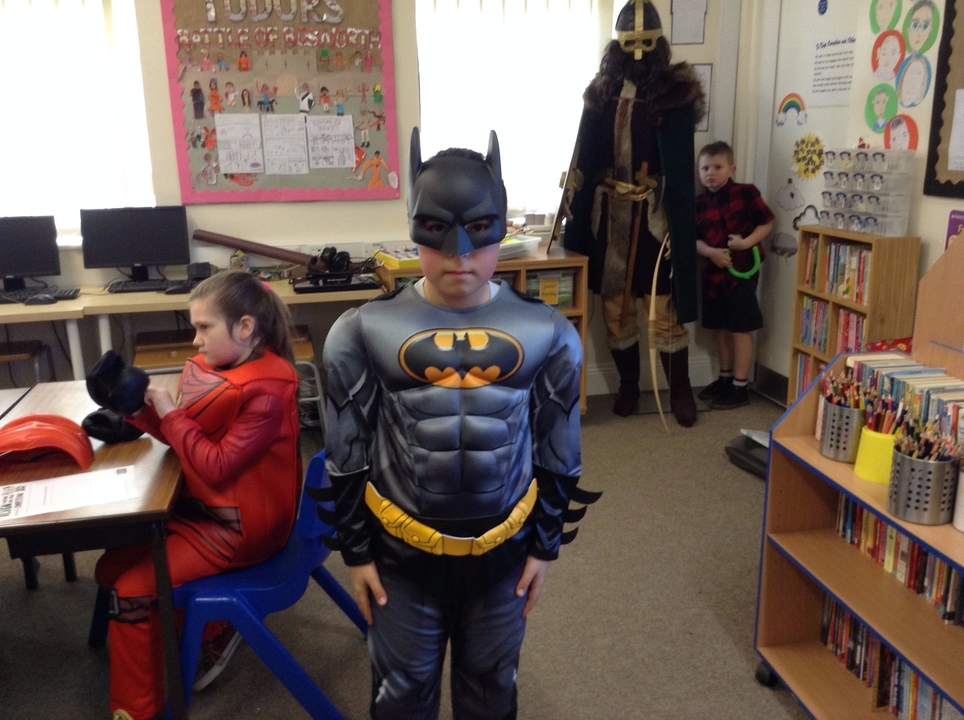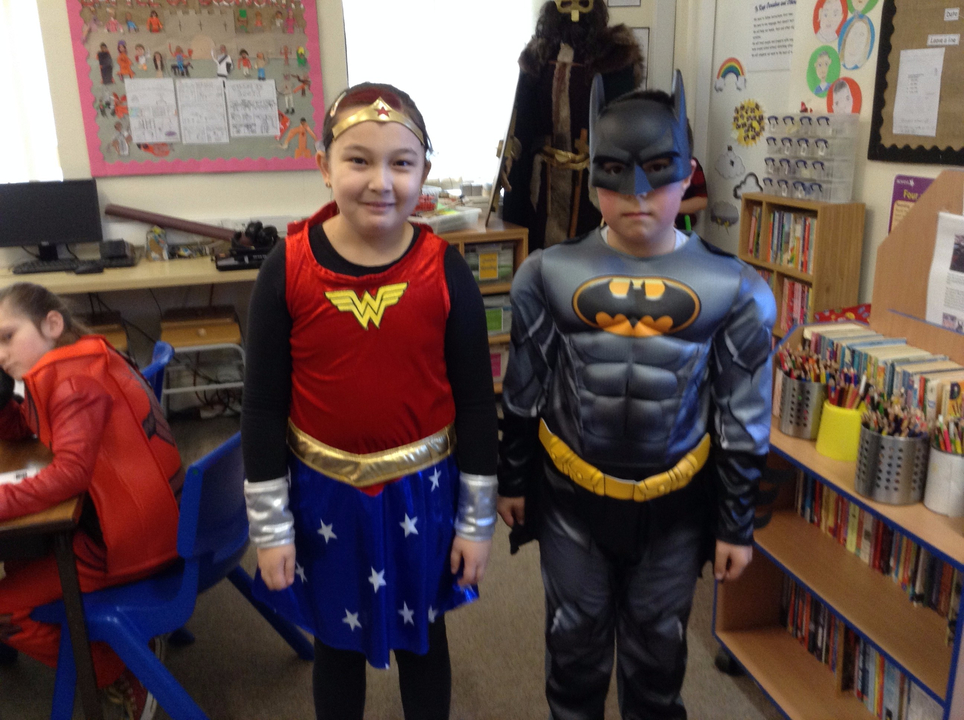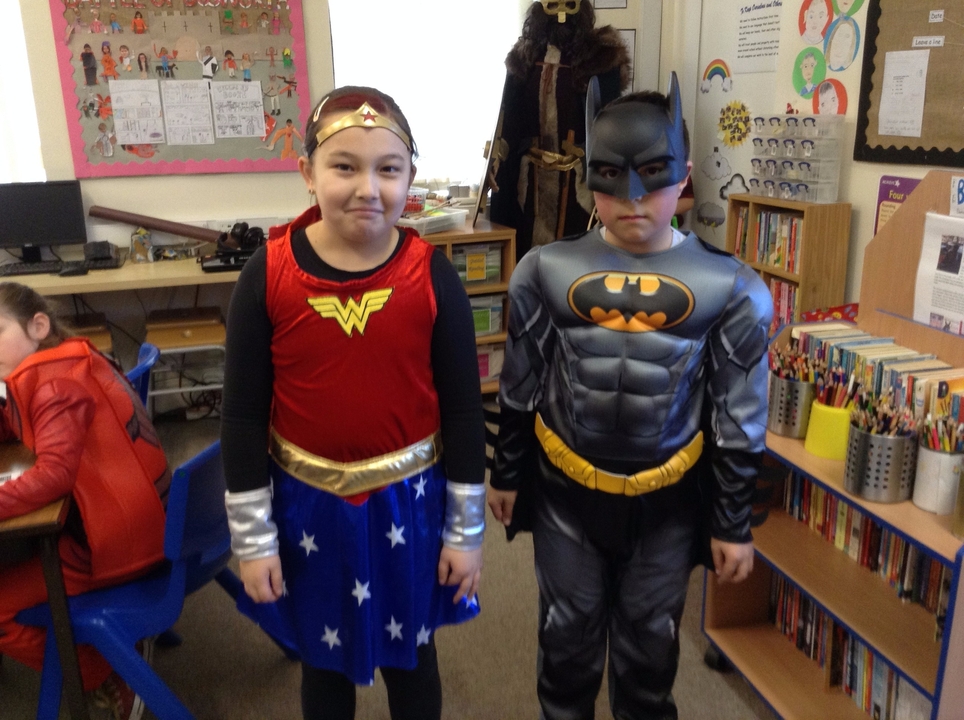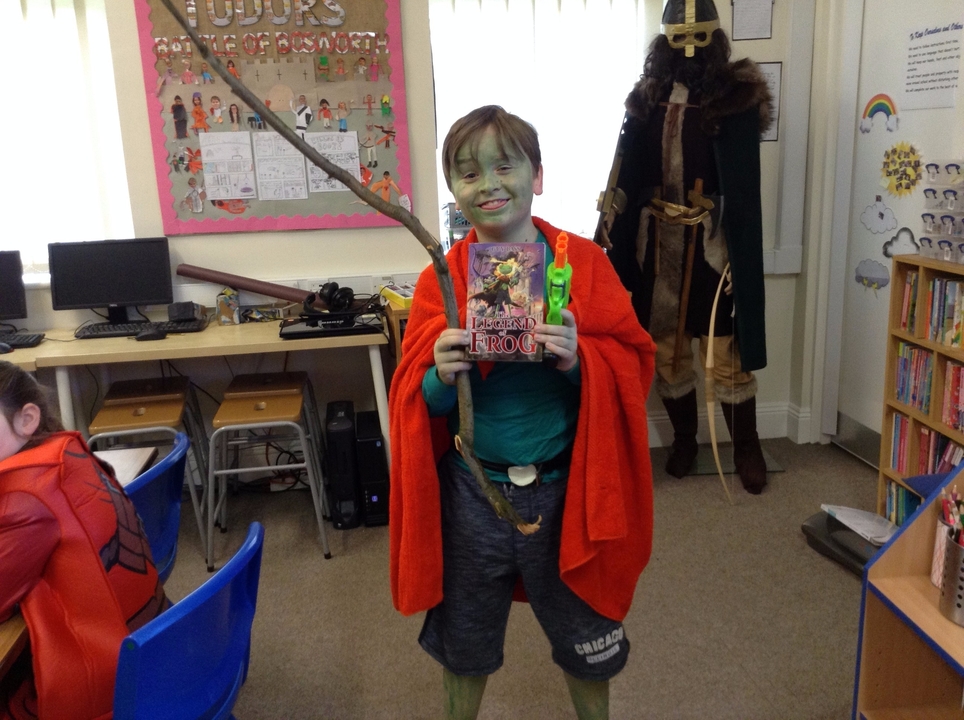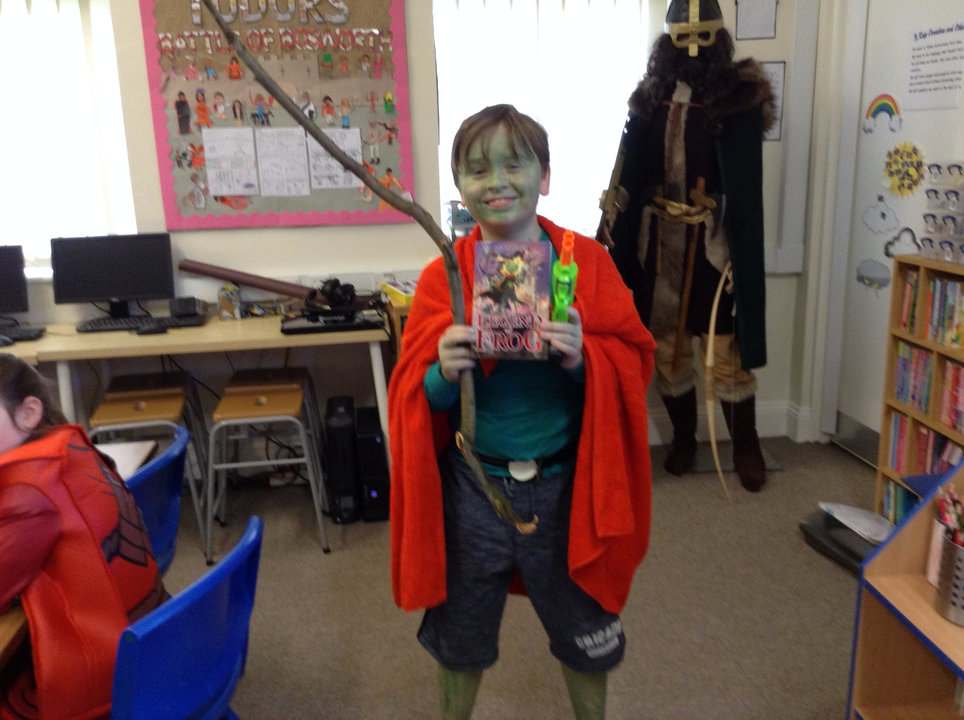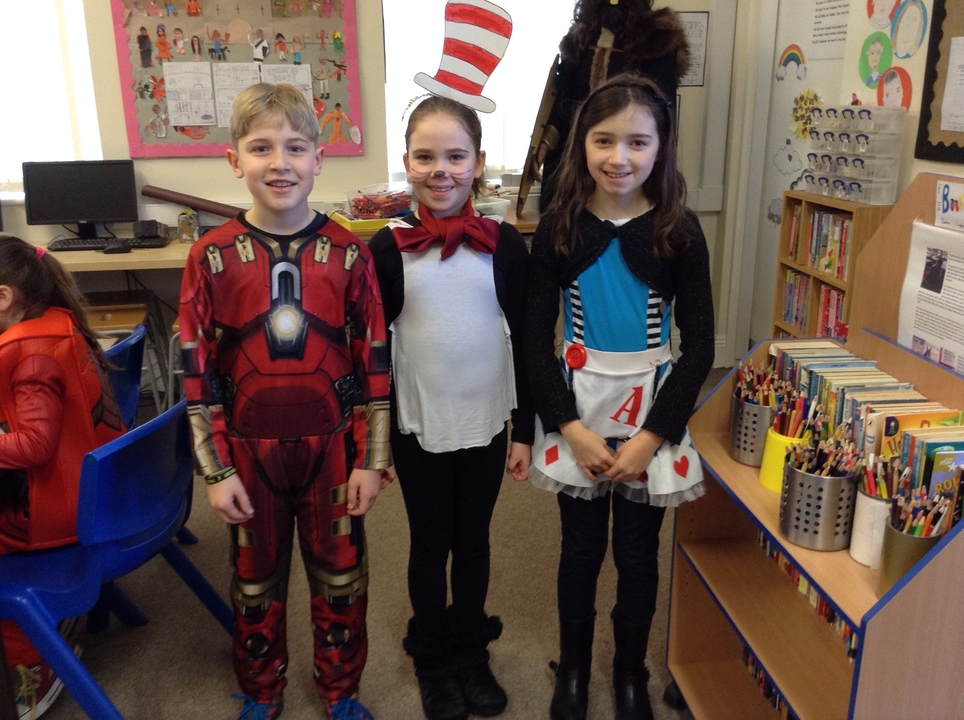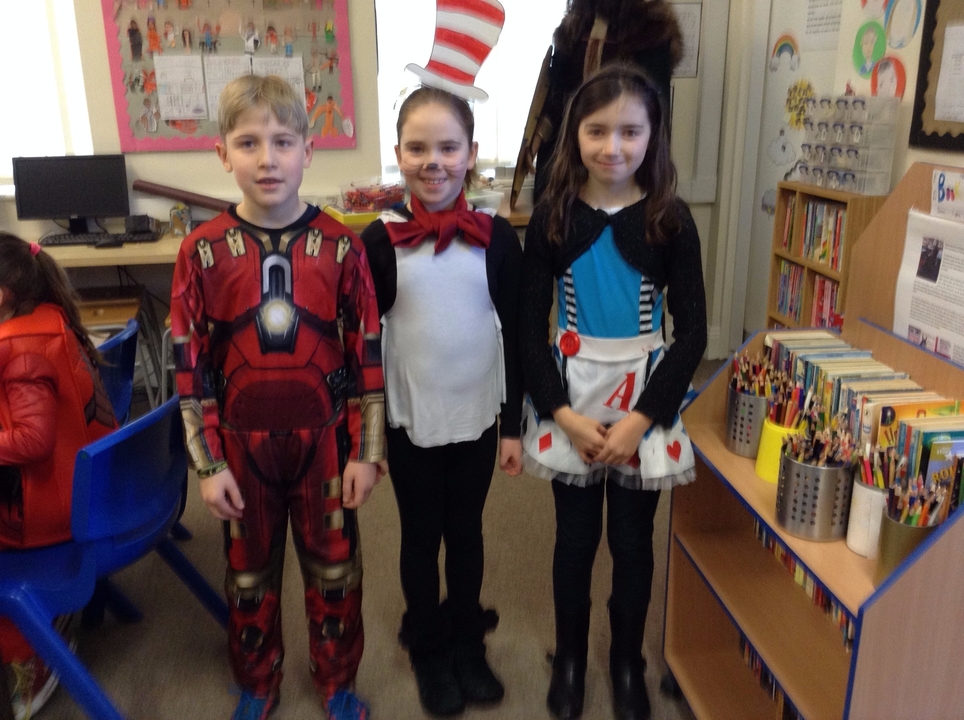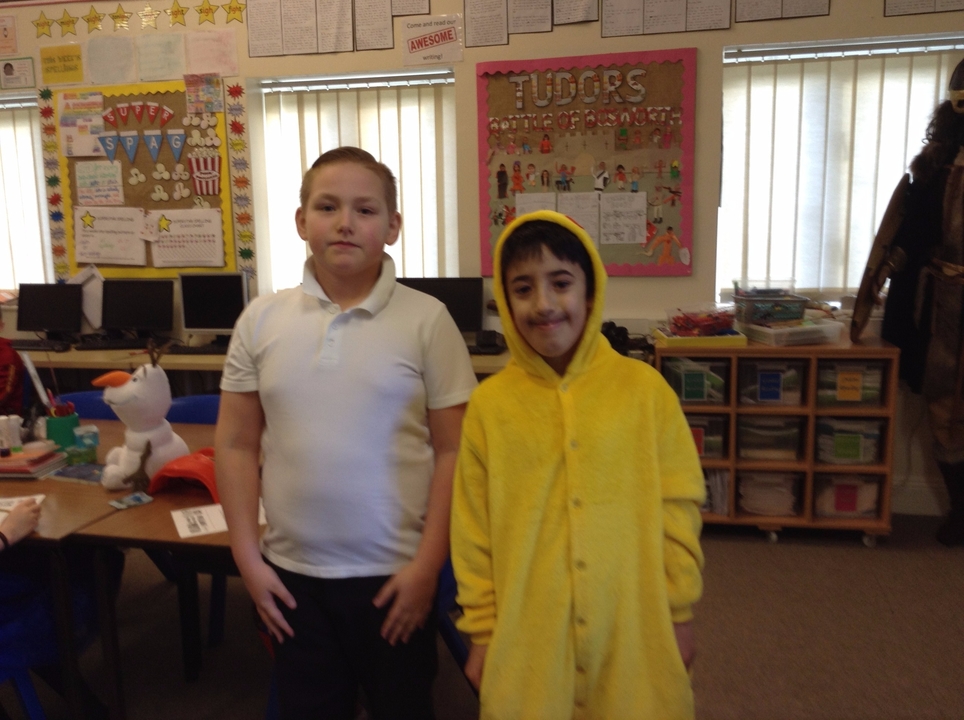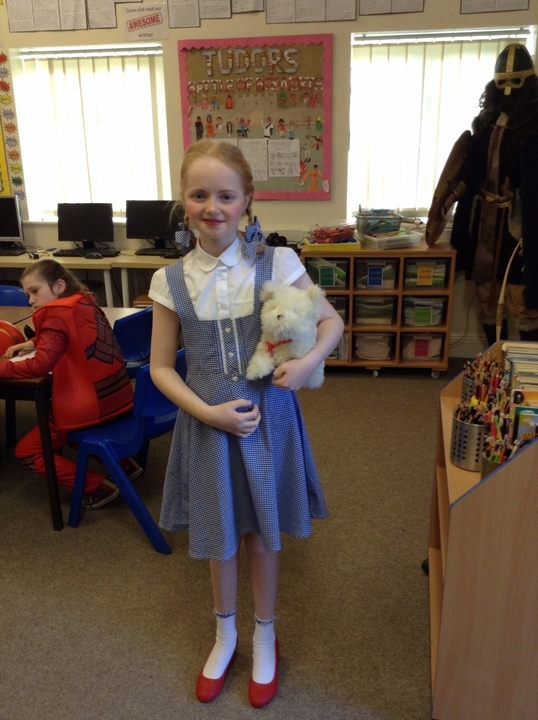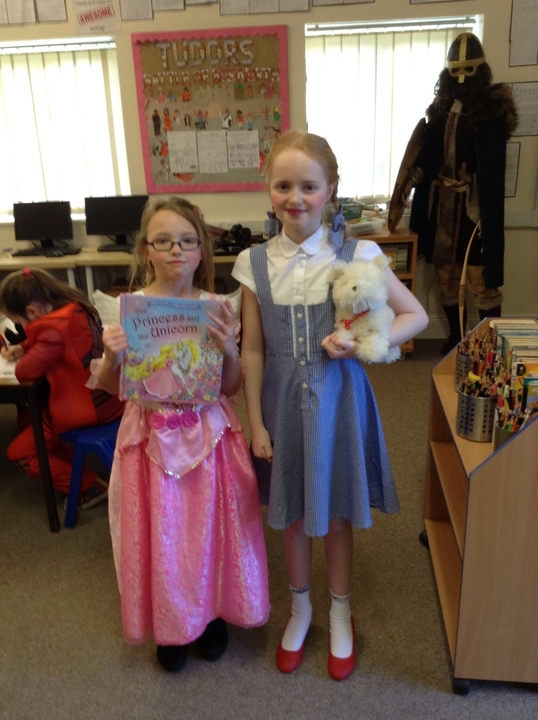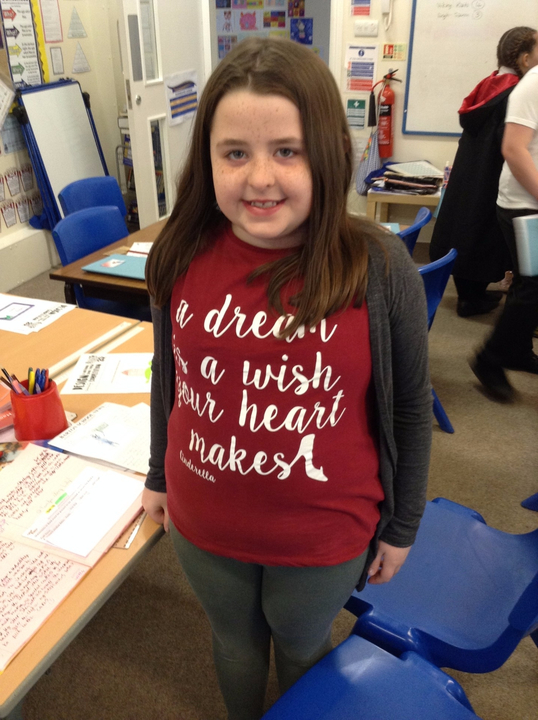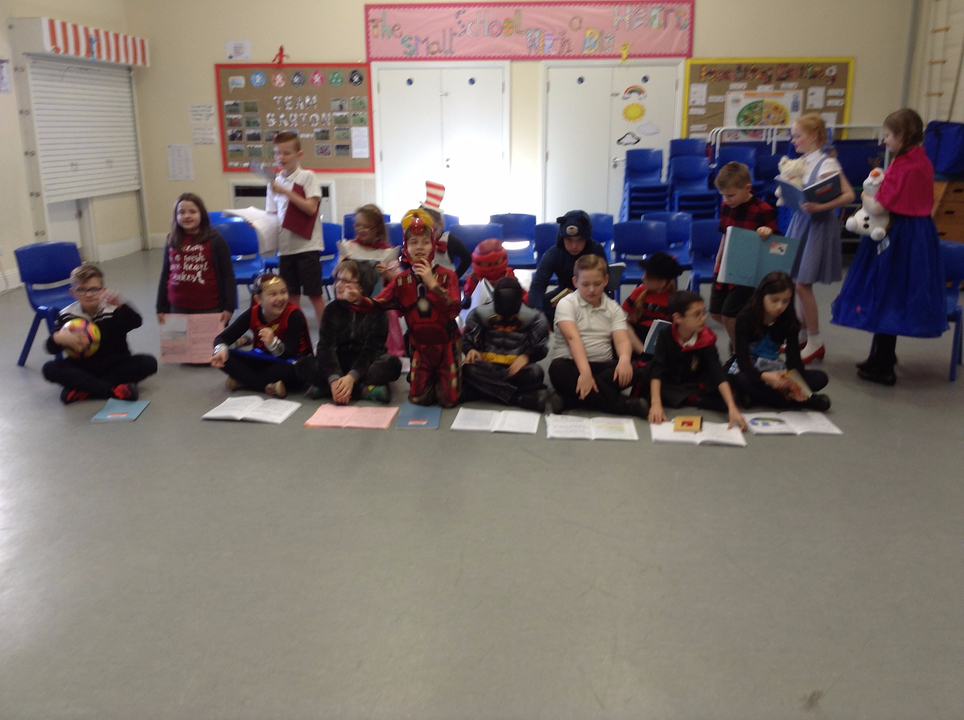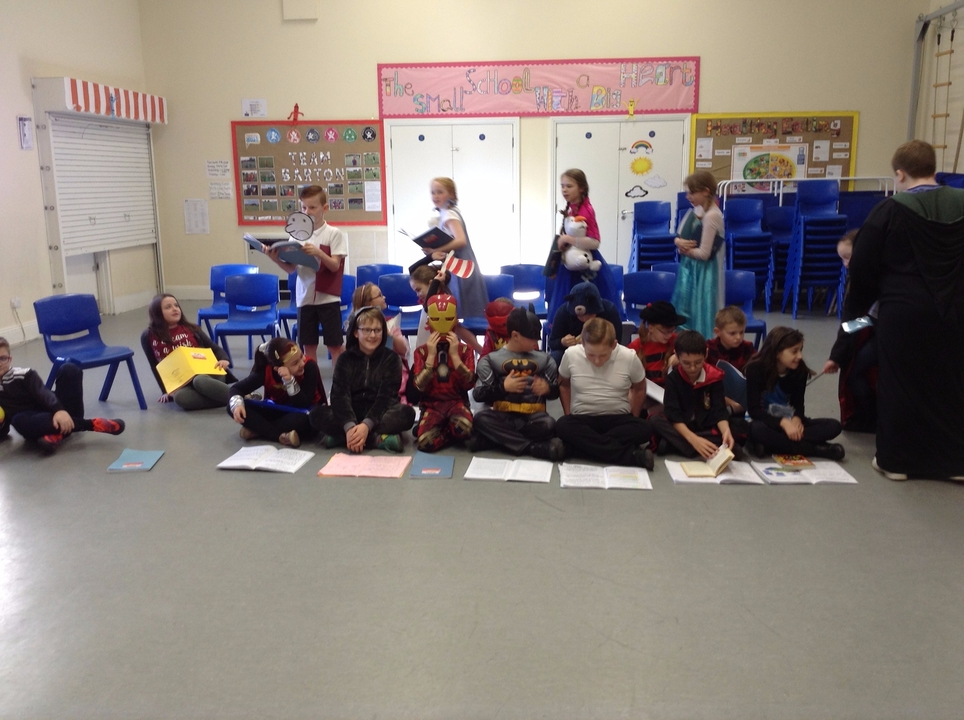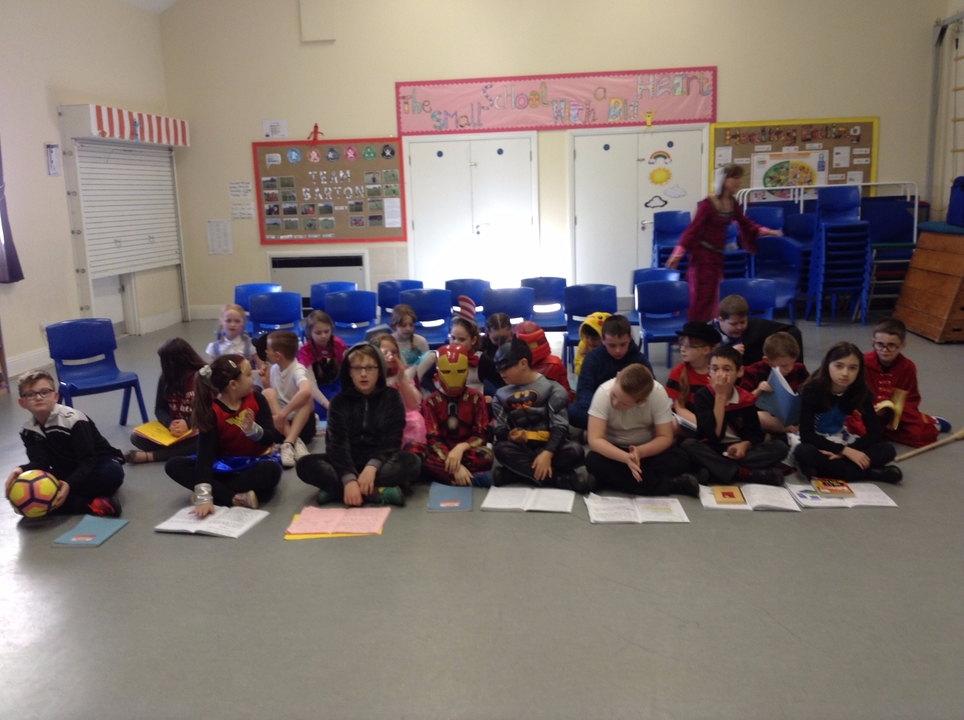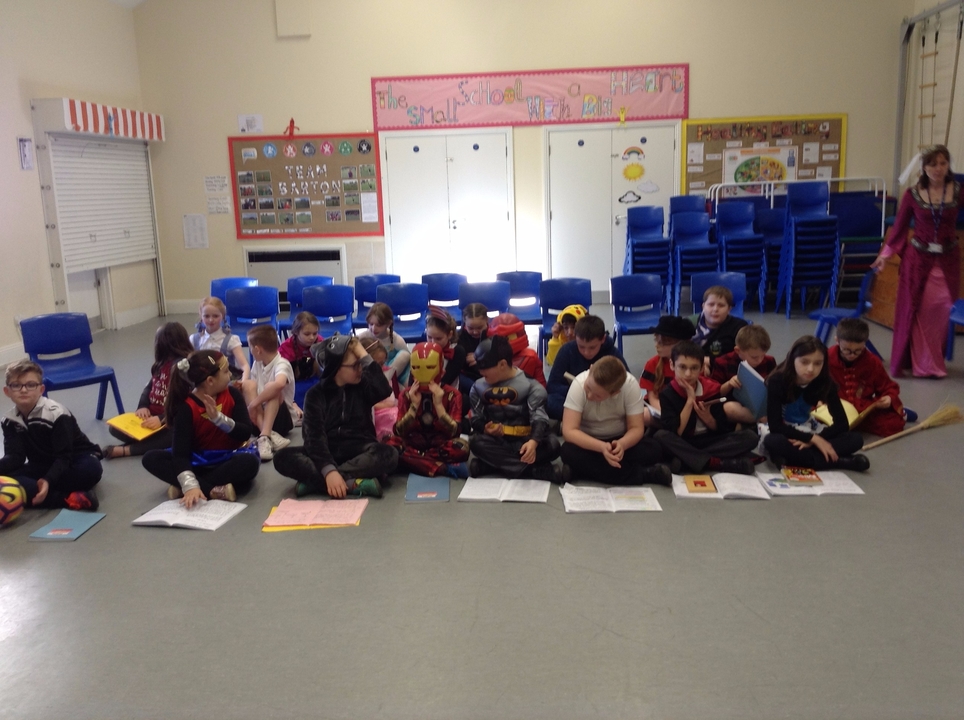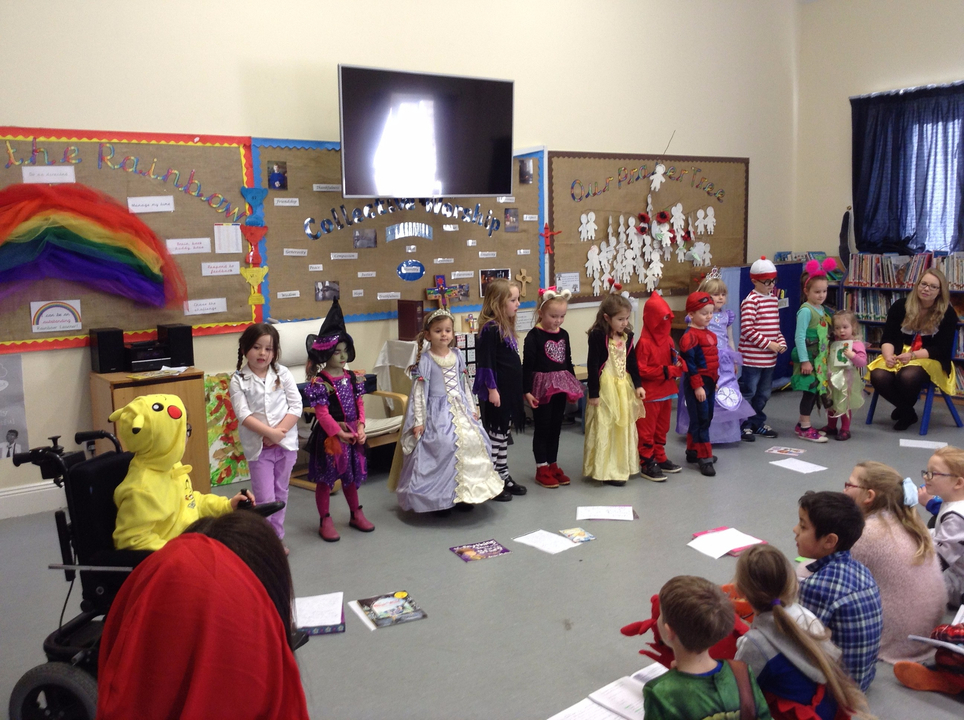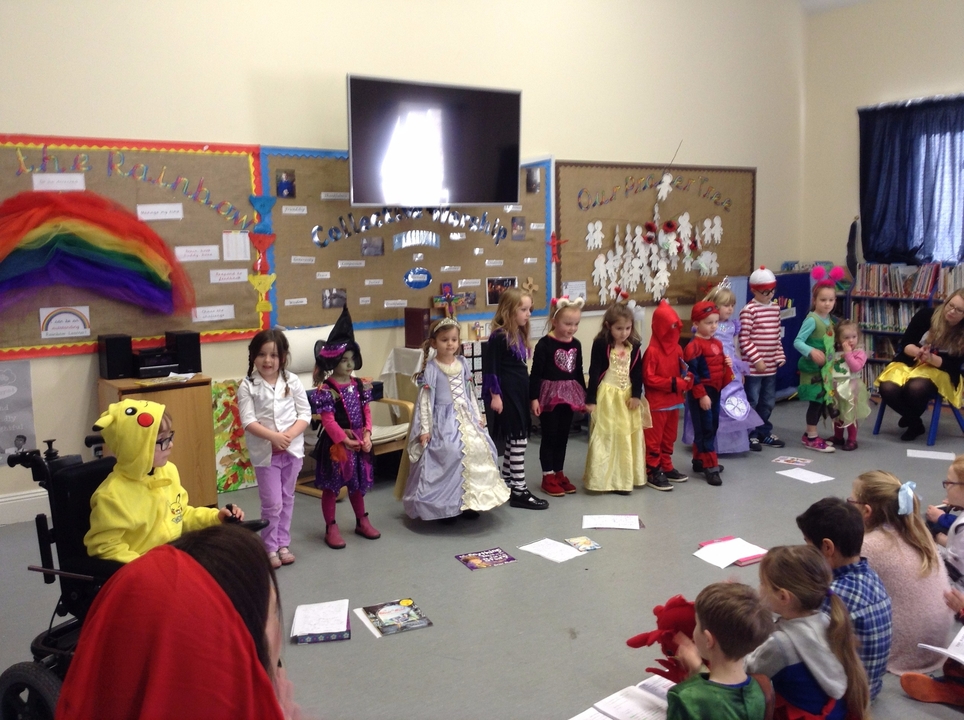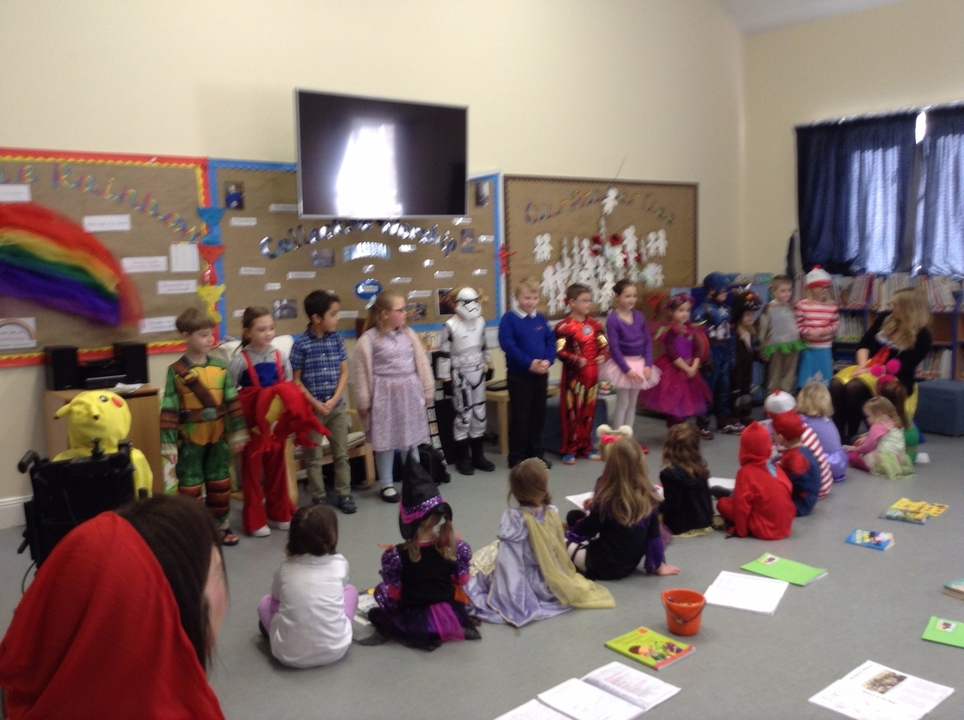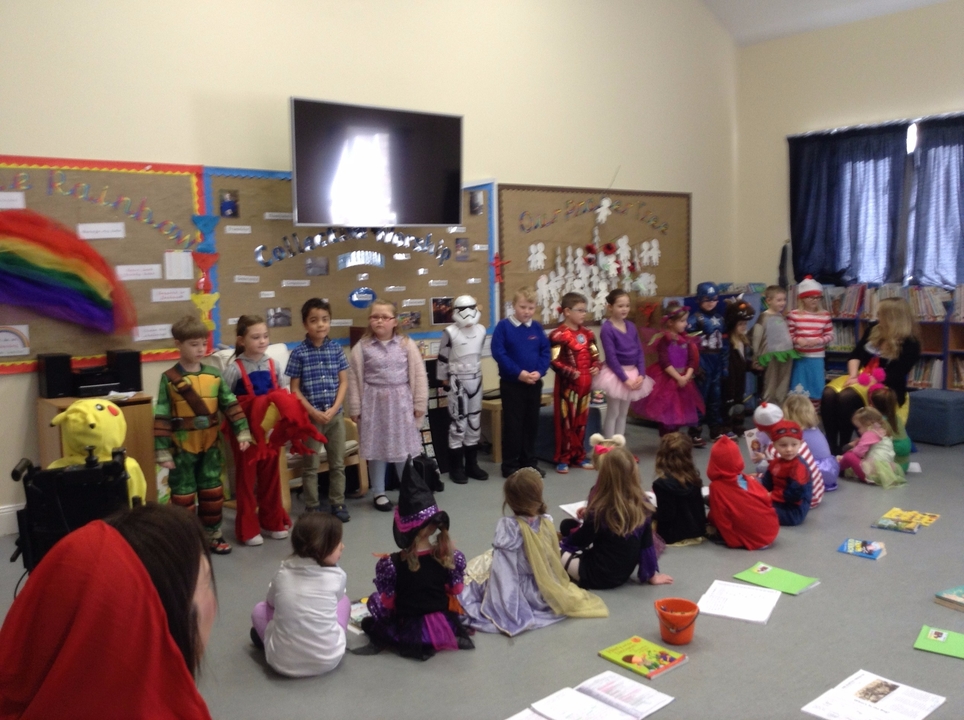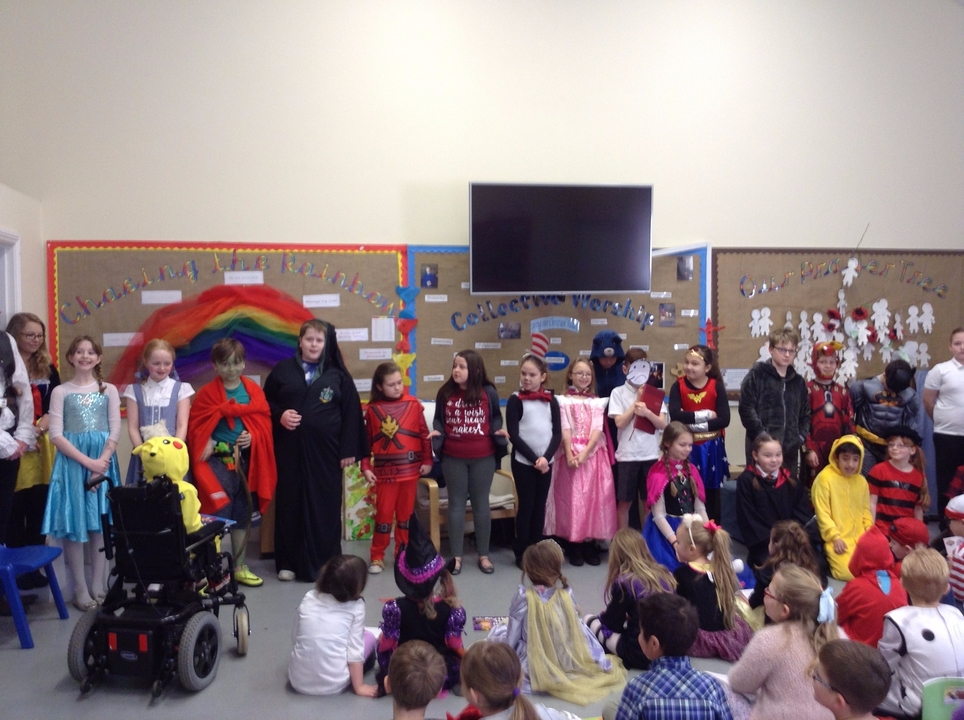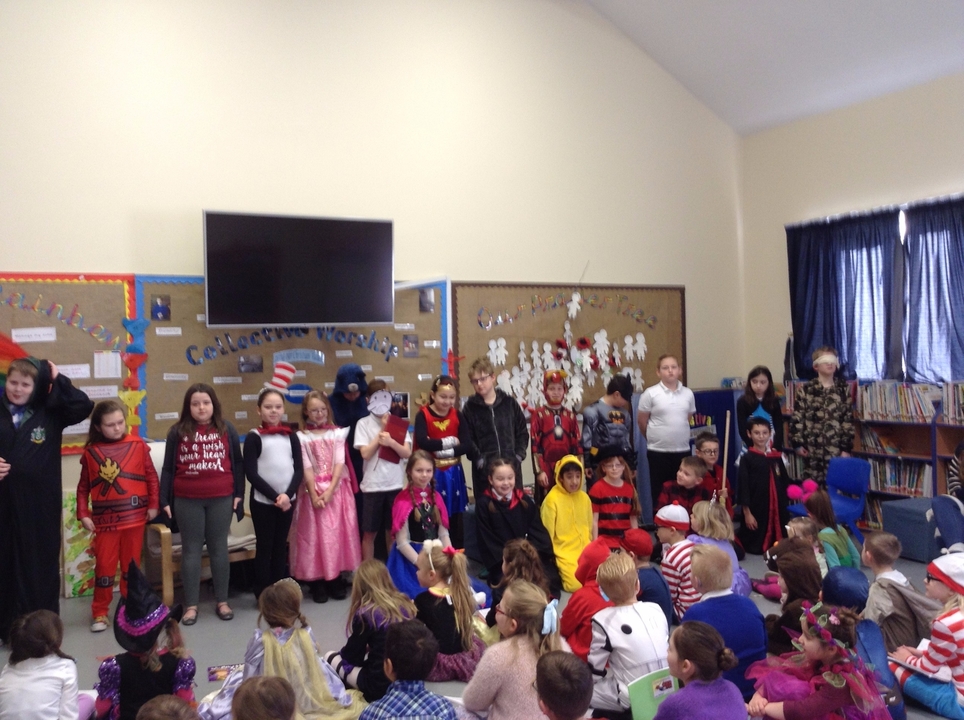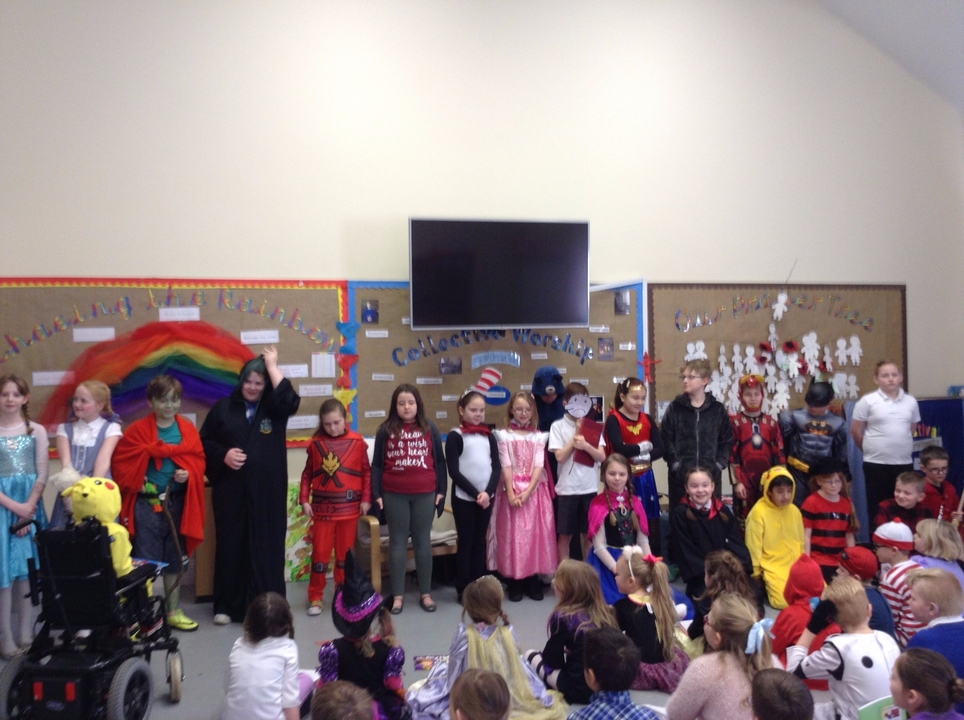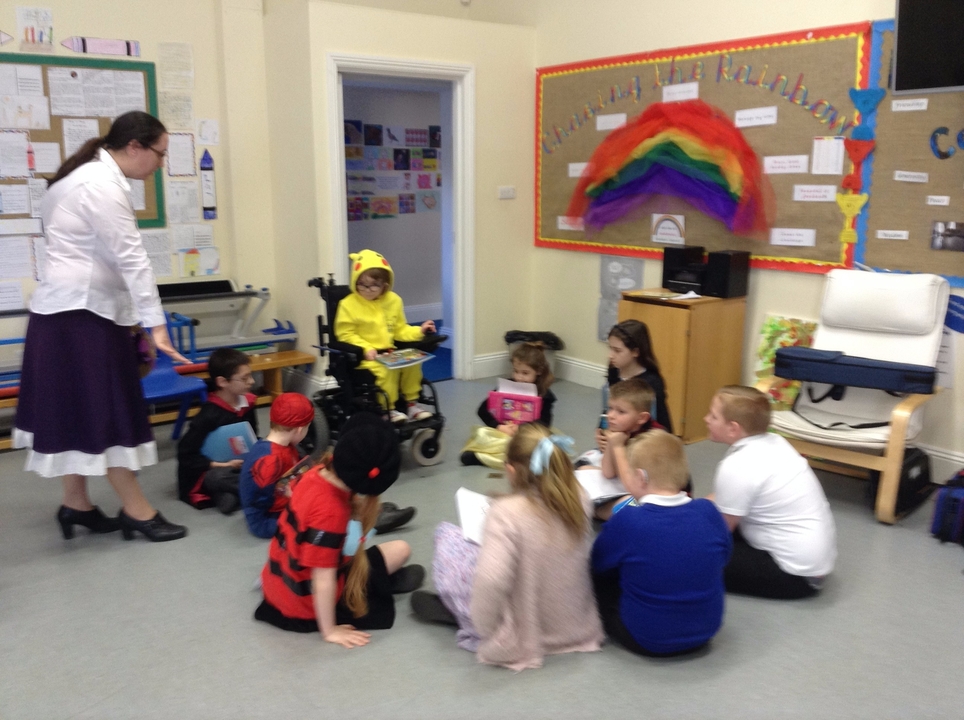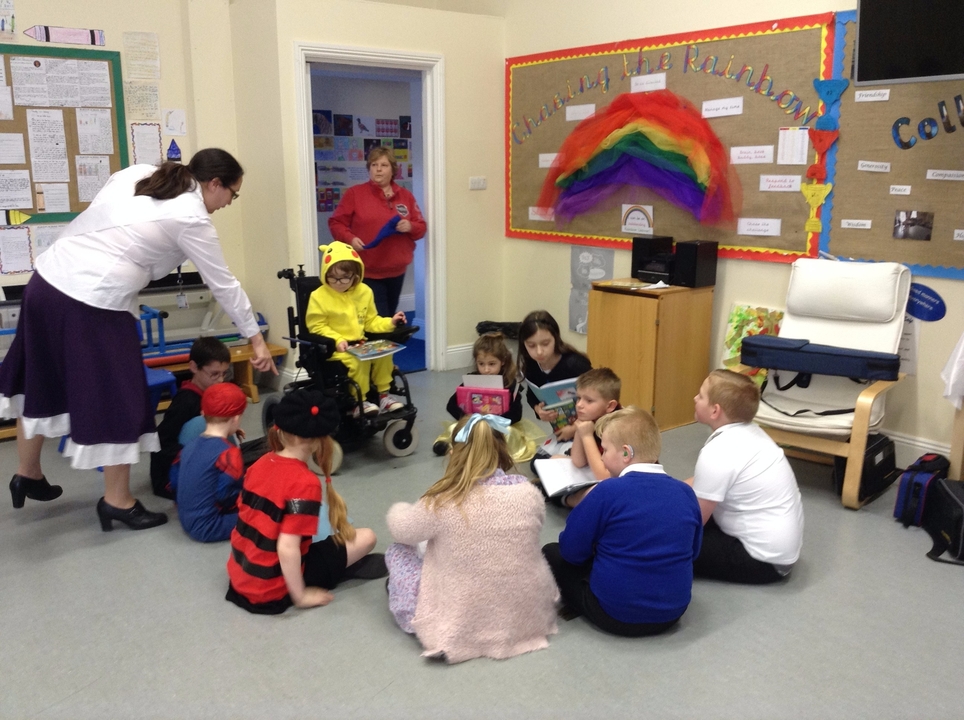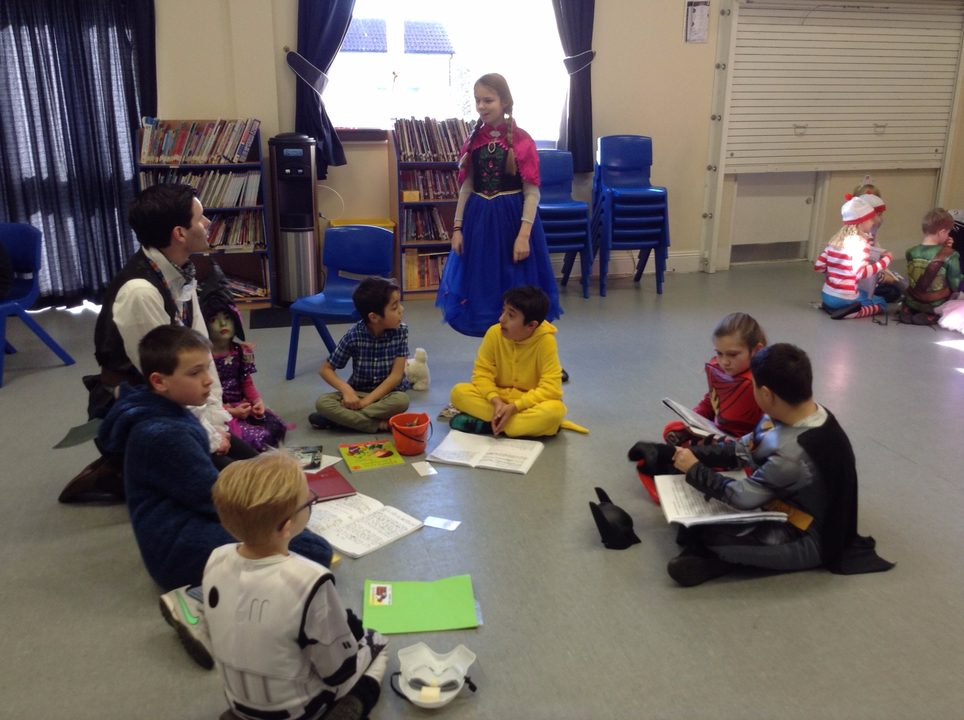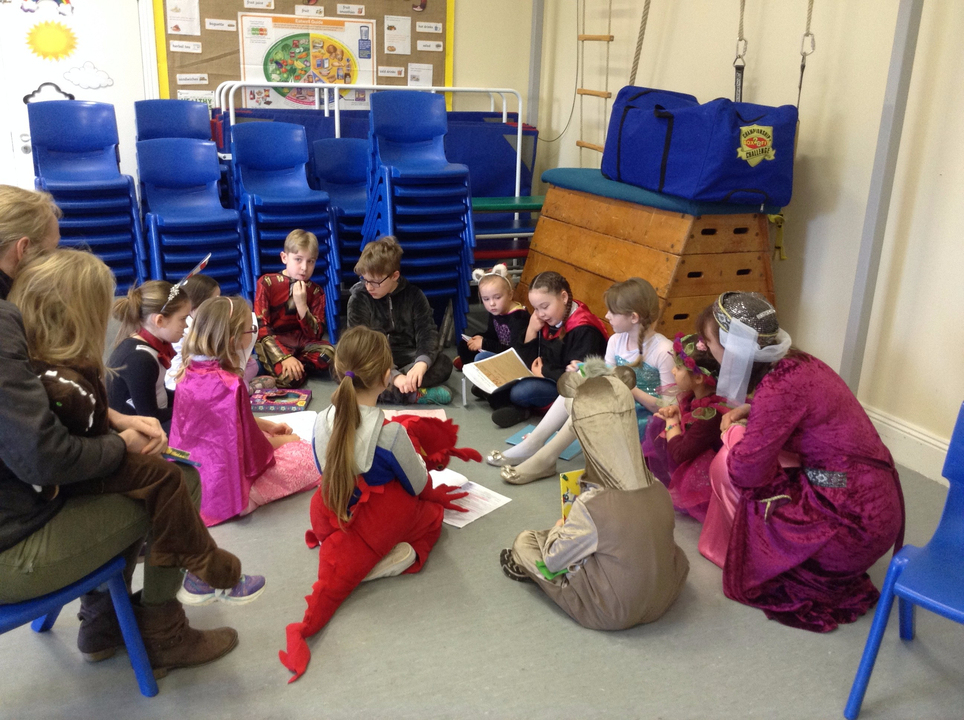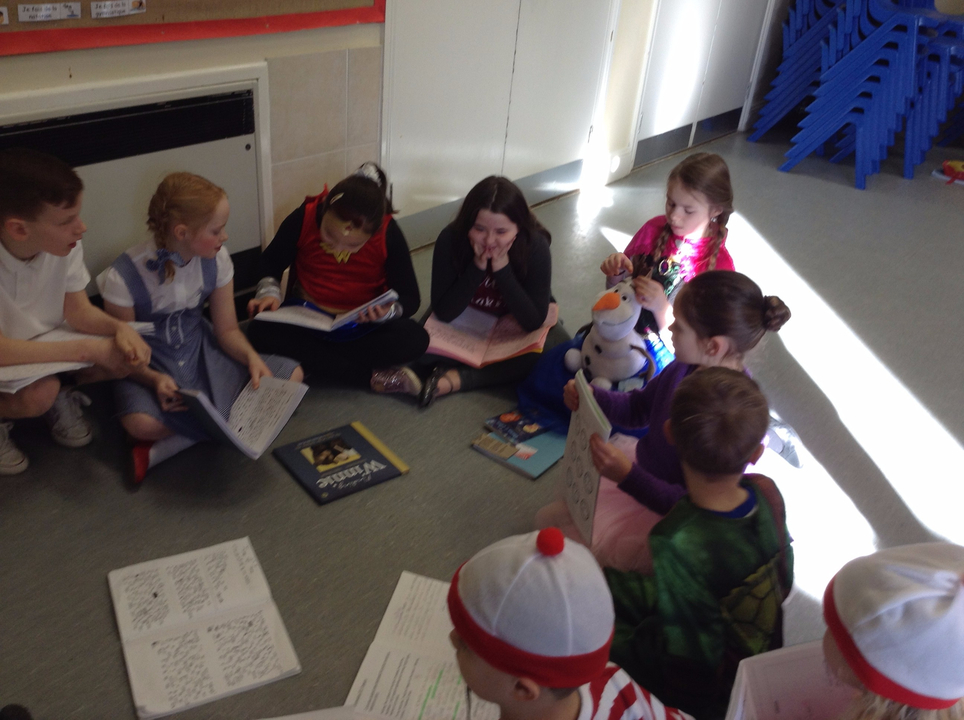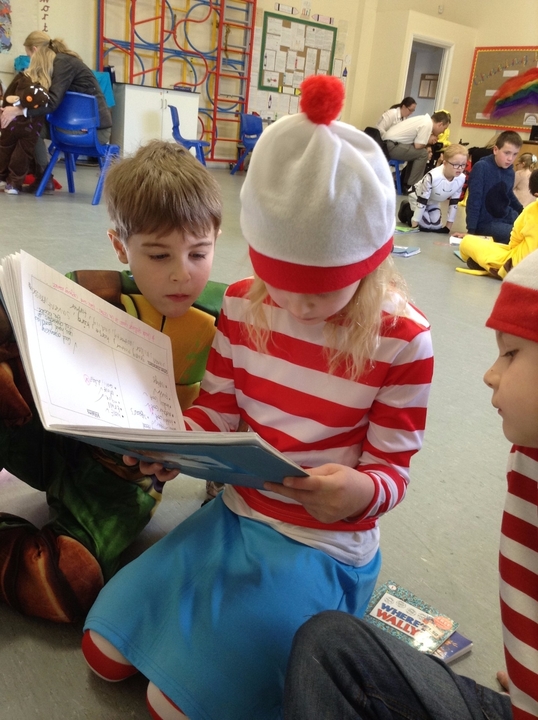 Author Visit
Barton had a visit from a famous author, Wes Magee, this week. We had chance to hear some of his poetry, find out about what life is like as an author and got some insider top tips whilst writing our own poems with him!
"He was good, Deep in the Green Wood was a creepy horror, did he really eat those people?!" Clayton, Year Five
"I liked Deep in the Green Wood - there was such a good variety of poems." Jessica, Year Six
"He was funny, the poems were really detailed, it was nice to find out that his dog character was actually his real dog!" Jessie Year Four
Click the photo below to see what we did and to read some of our poems.
Marrick Priory Quest Weekend
Mrs Percival has provided us with an amazing in-depth report of the terrific time the year five and six children had at Marrick Priory. Click below to read all about it!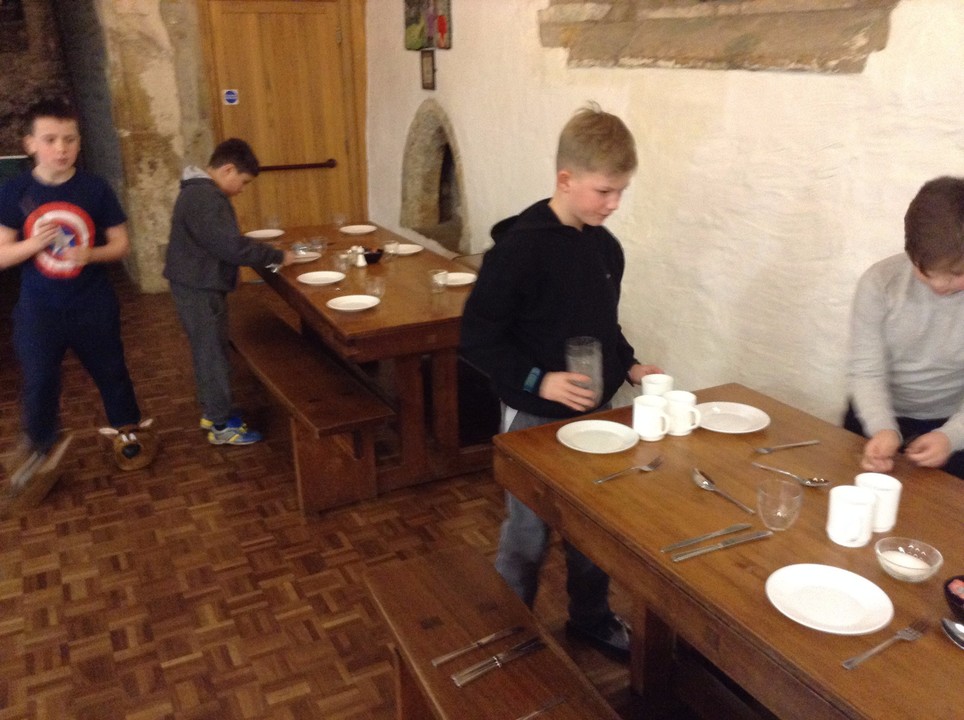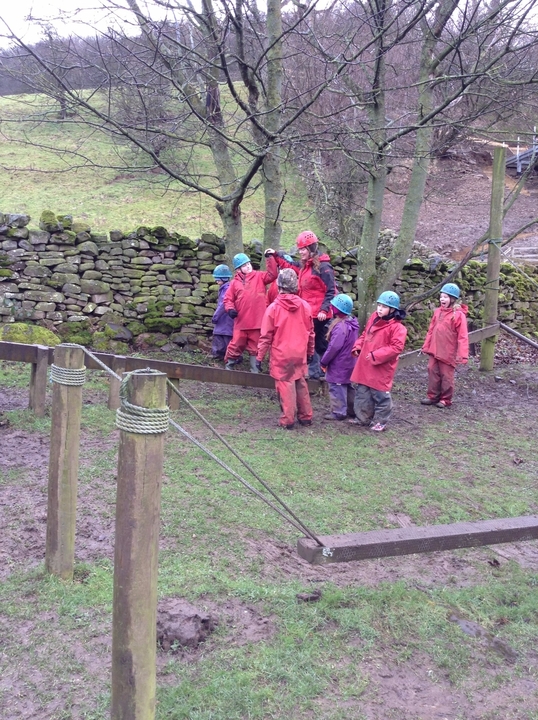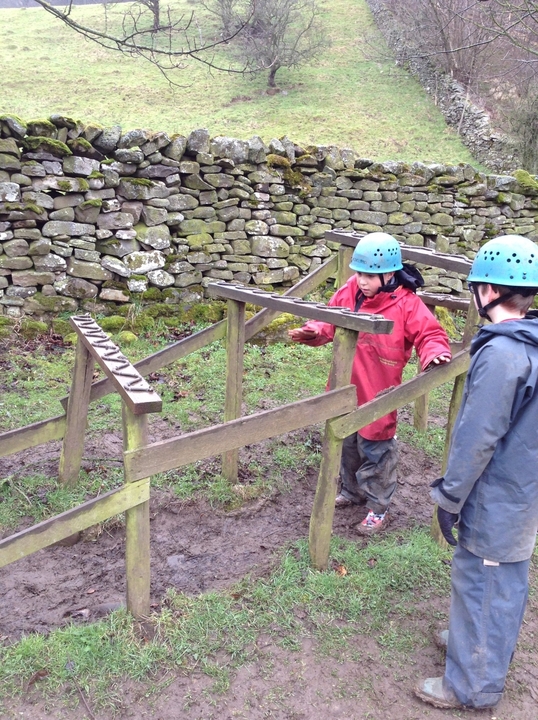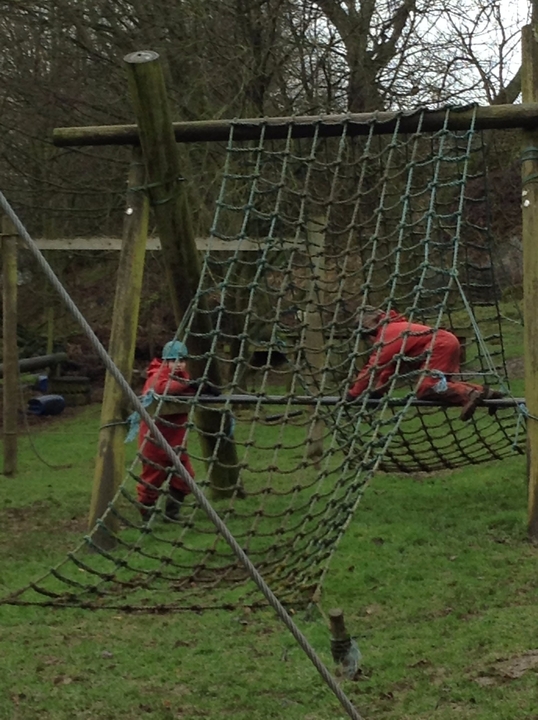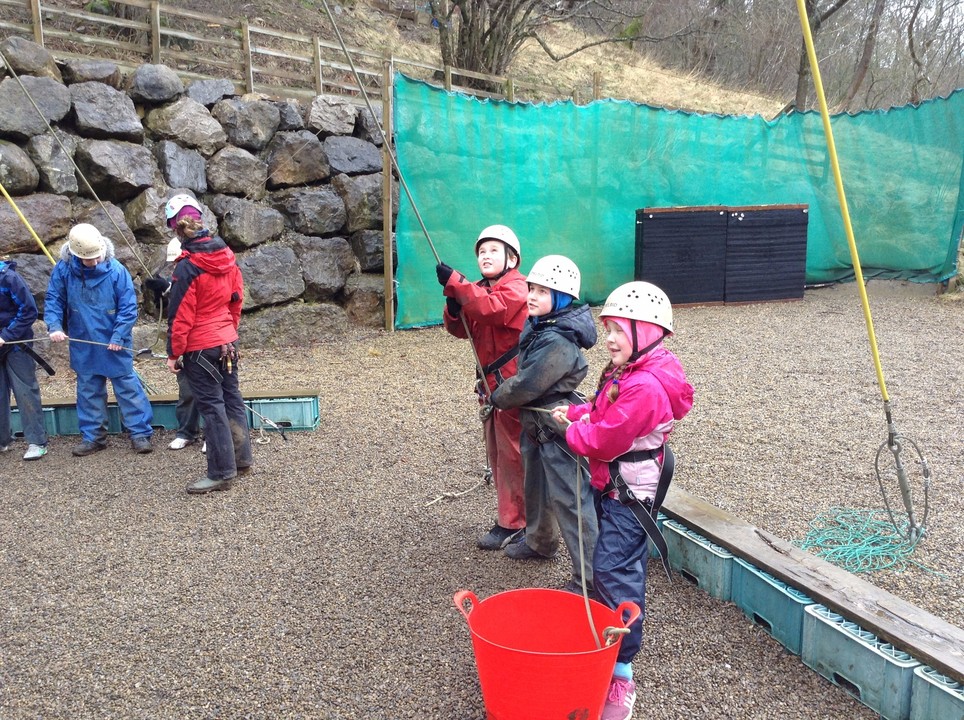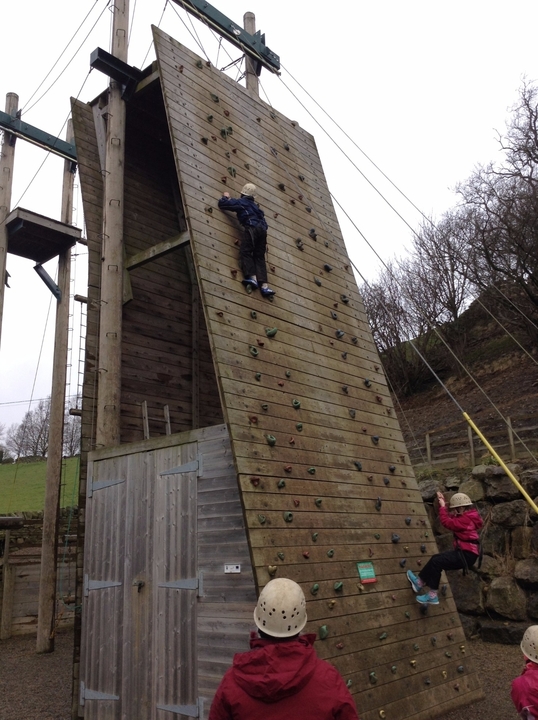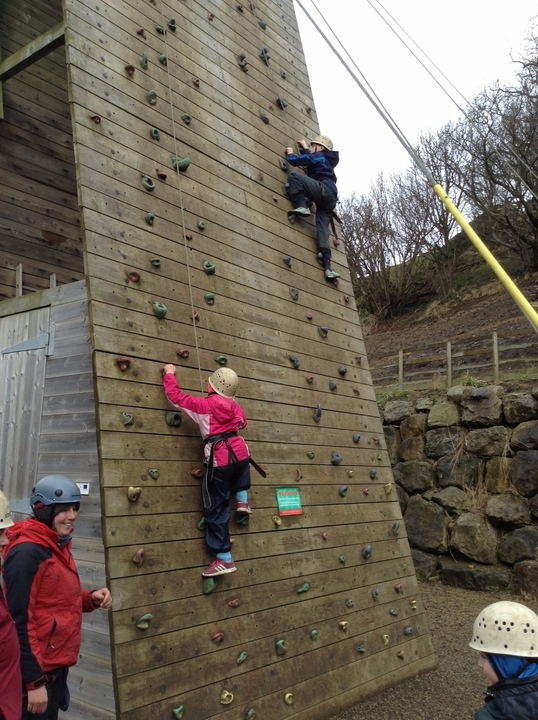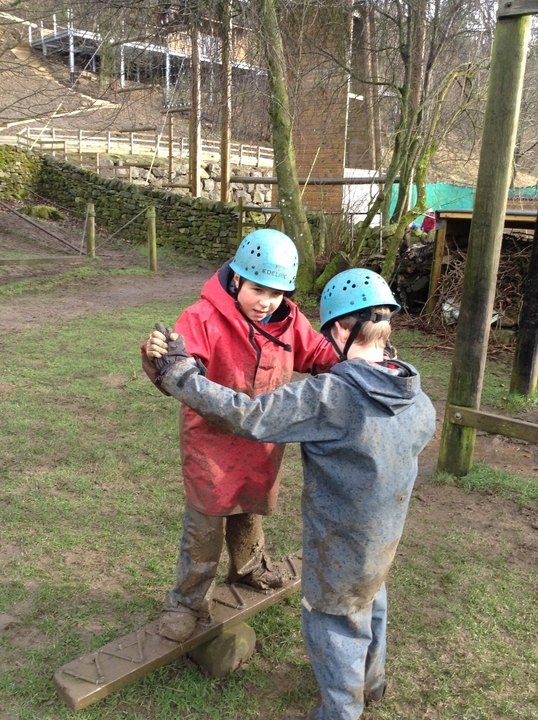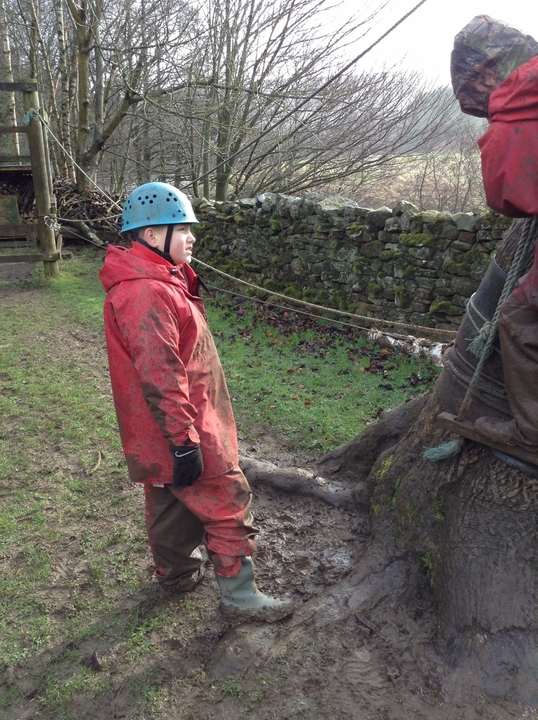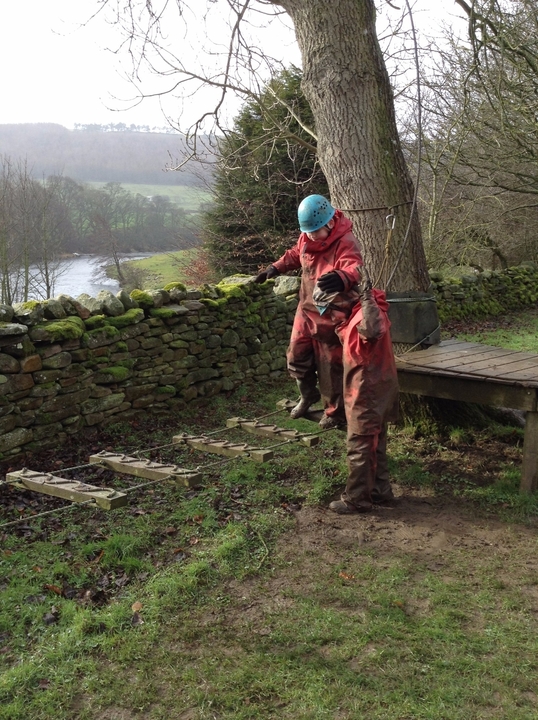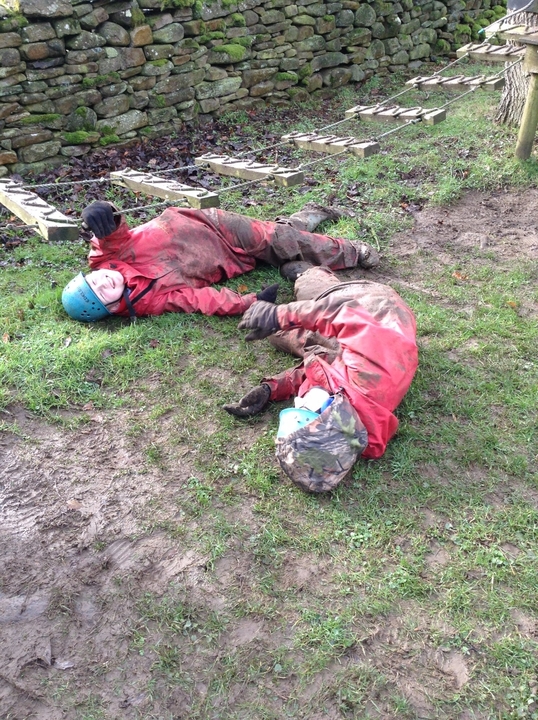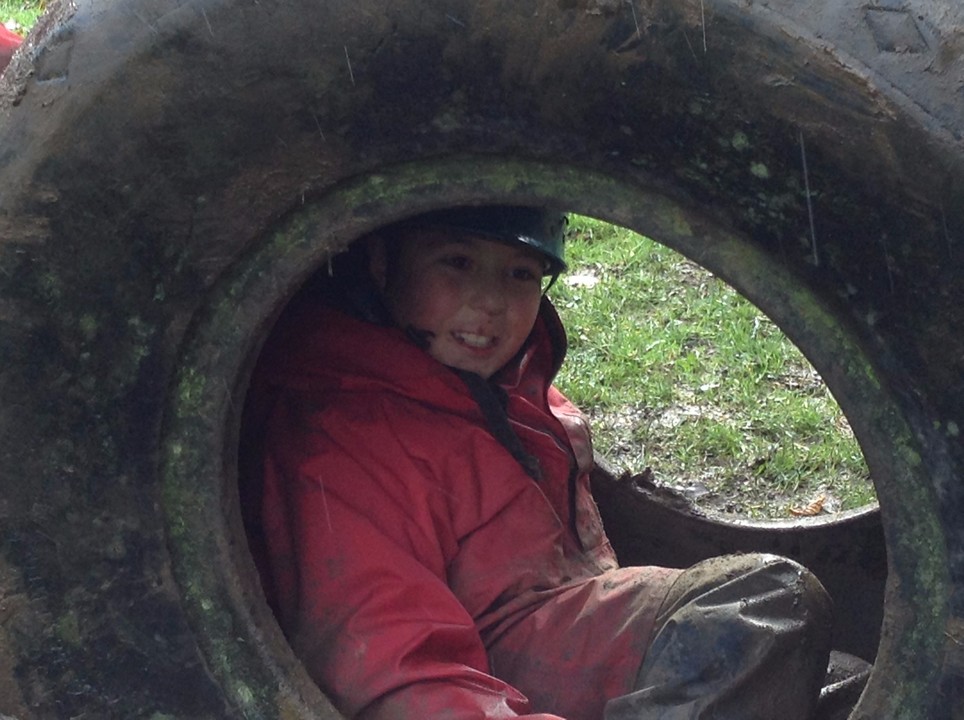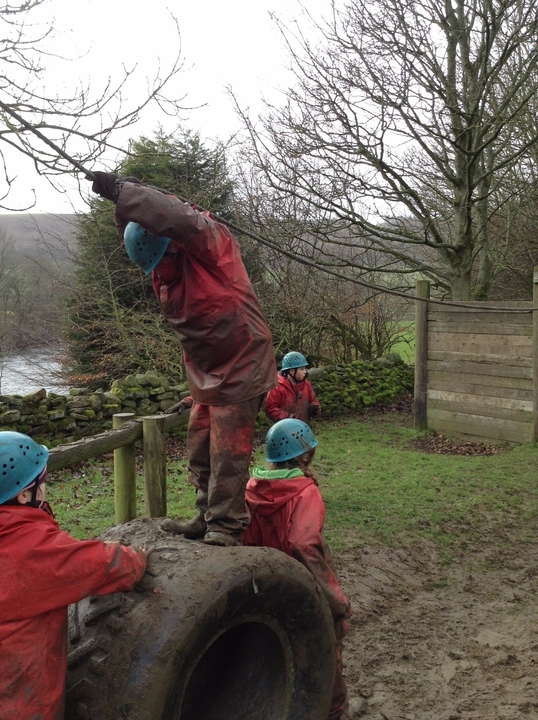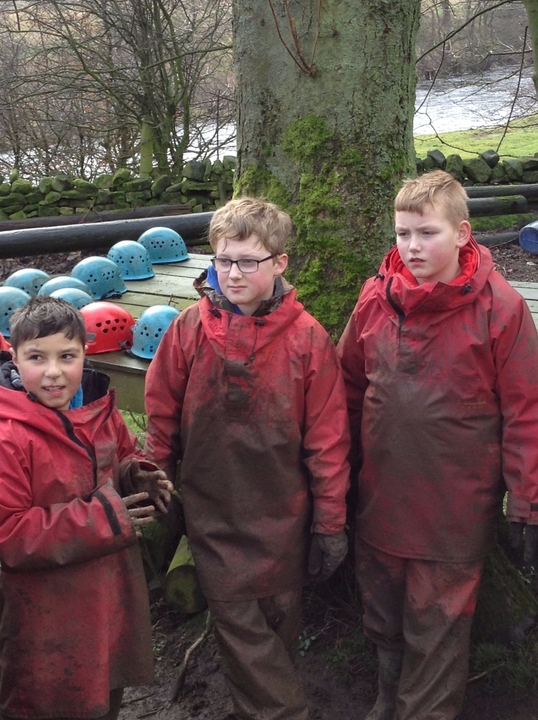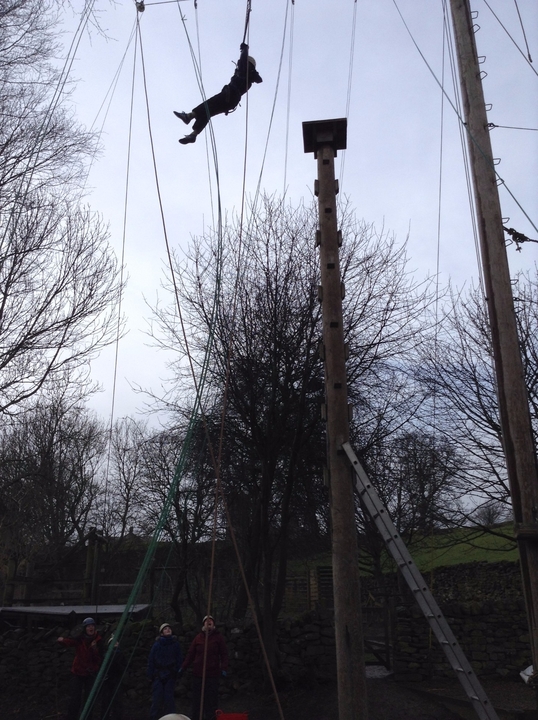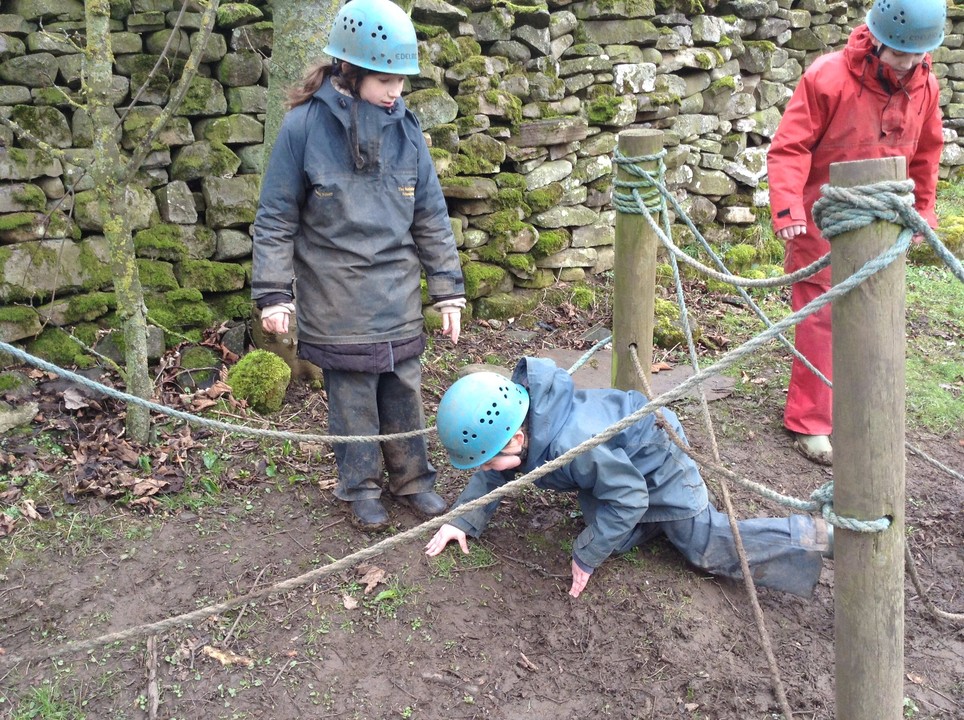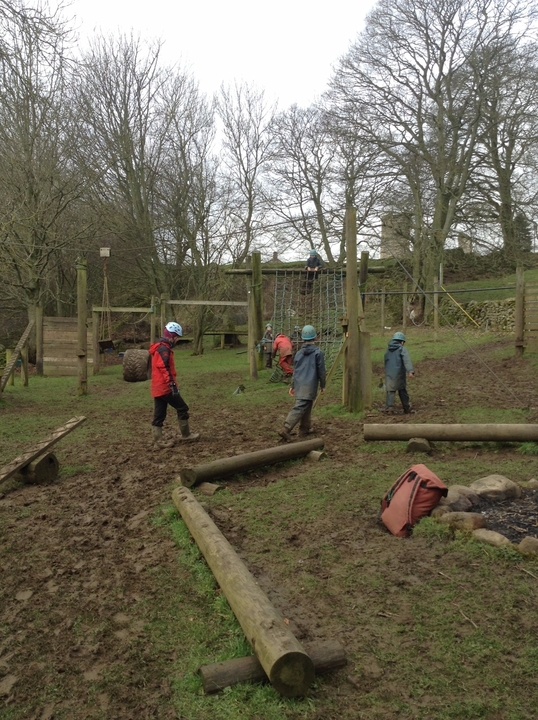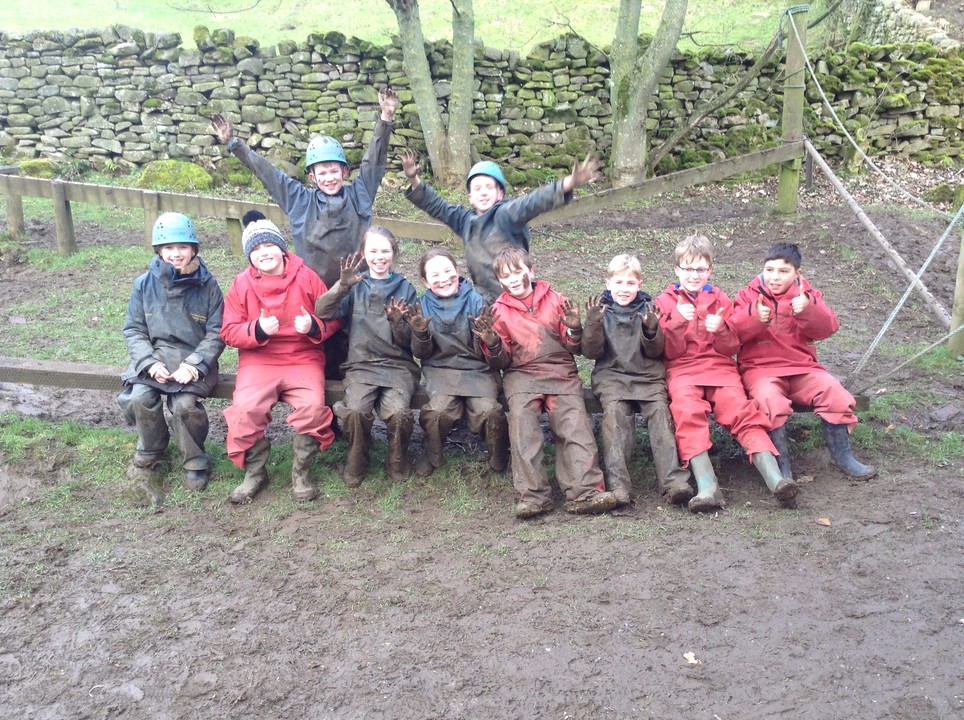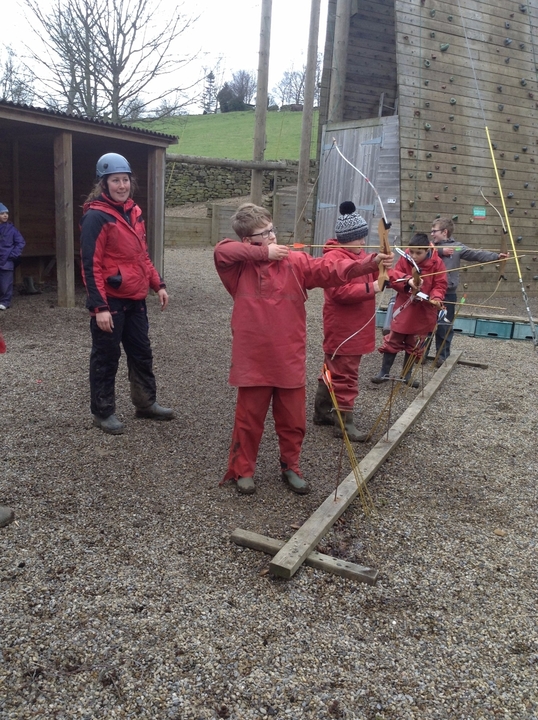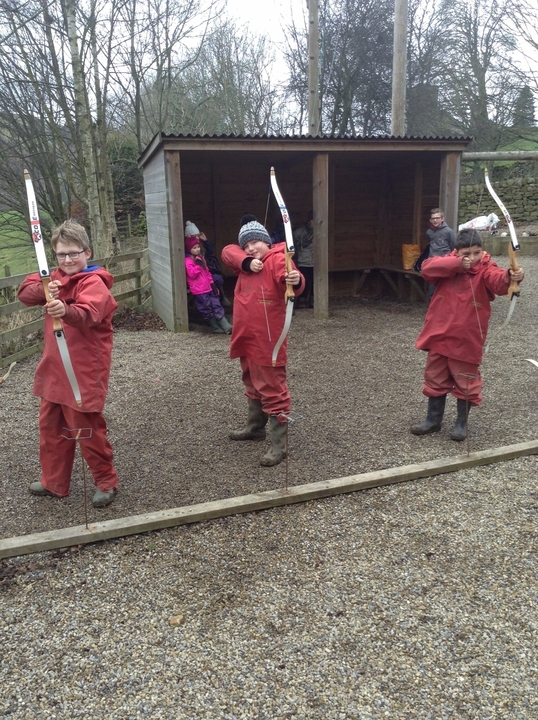 The Day the Crayons Quit
We had a great time reading 'The Day the Crayons Quit' by Drew Daywalt as a whole school. It was lots of fun finding where the crayons were hiding and we even helped them find some better hiding places around school! All three classes produced terrific work based on the book and we loved coming together to share it with each other.
"RING, RING, RING, RING the escape bells were ringing as green climbed out the window he would rather be homeless then tortured. Green - who was rather fed up with his life in the nursery - thought it was going to be nice but he thought wrong!" Jacoub
"SQUELCH!! Bogeys flew across the table – it's the same old day. This is the routine: crayon up the nose; then lunch; crayon in the toilet; then show and tell; finally, finished off with a poke in the ear before home time." Tom
"It was pitch black - completely black. It was obvious ... I'm in a box. Shoulder to shoulder in a cramped box with my friends. I adore drawing, my favourite colour is green. I'm a crayon: a green crayon. My owner Sam is too old for crayons now and I believe we are going to the Charity Shop. "Why would he leave us like this!" cried Red Crayon who had obviously thought the same thing." Joe
Richmond Georgian Theatre Trip
Our whole school had an amazing trip out to the Georgian Theatre in Richmond to see their performance of 'Snow White'. We had a lovely time, lots of laughs, and we feel inspired to write some traditional tales for this term's whole-school writing topic.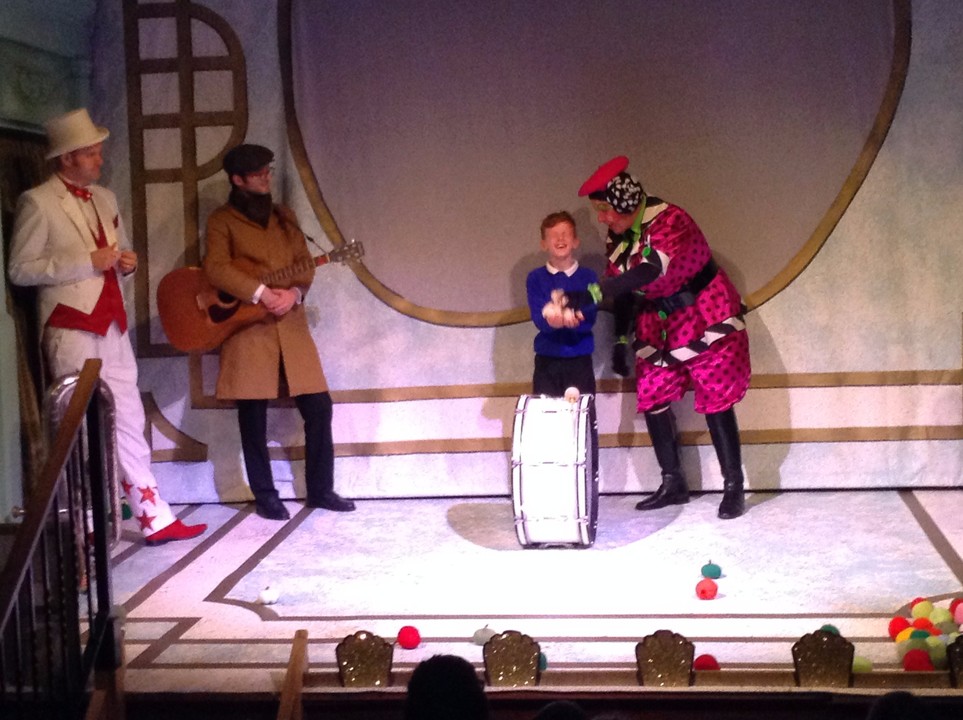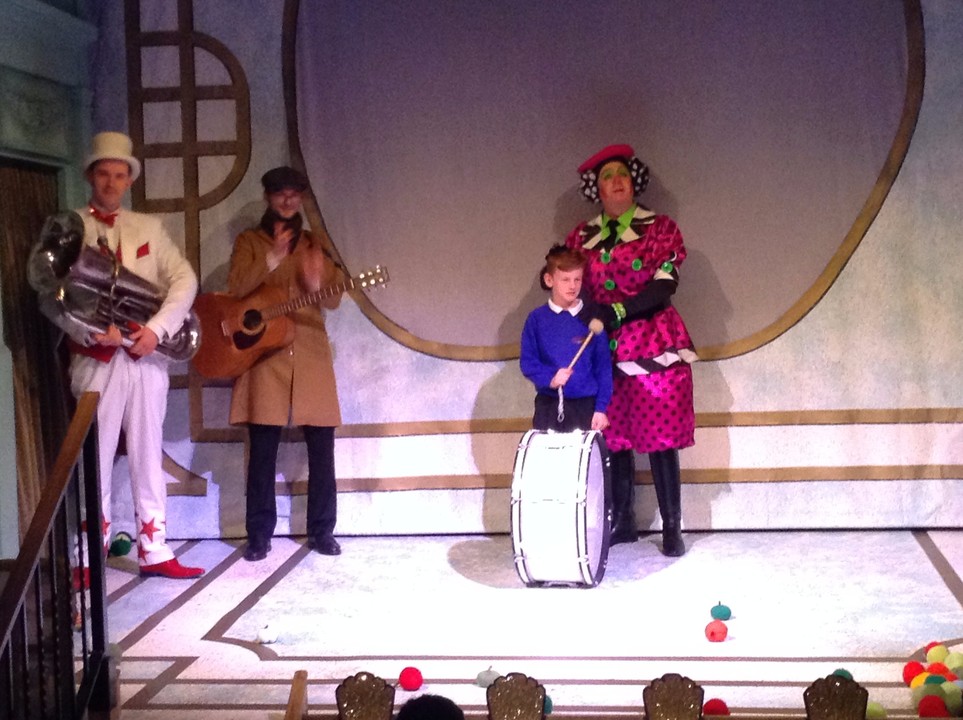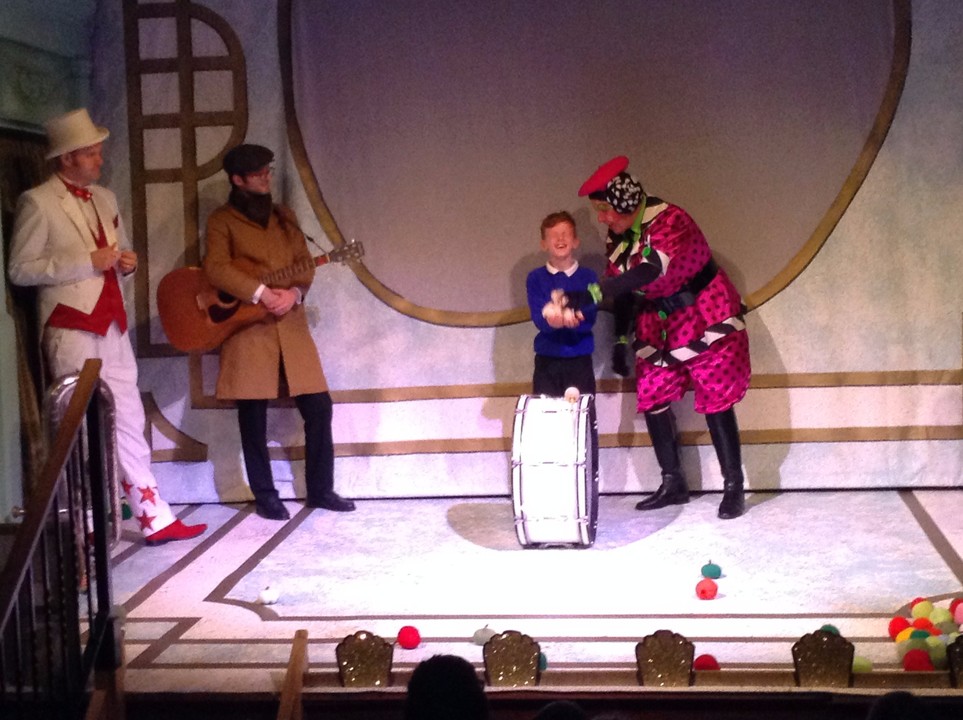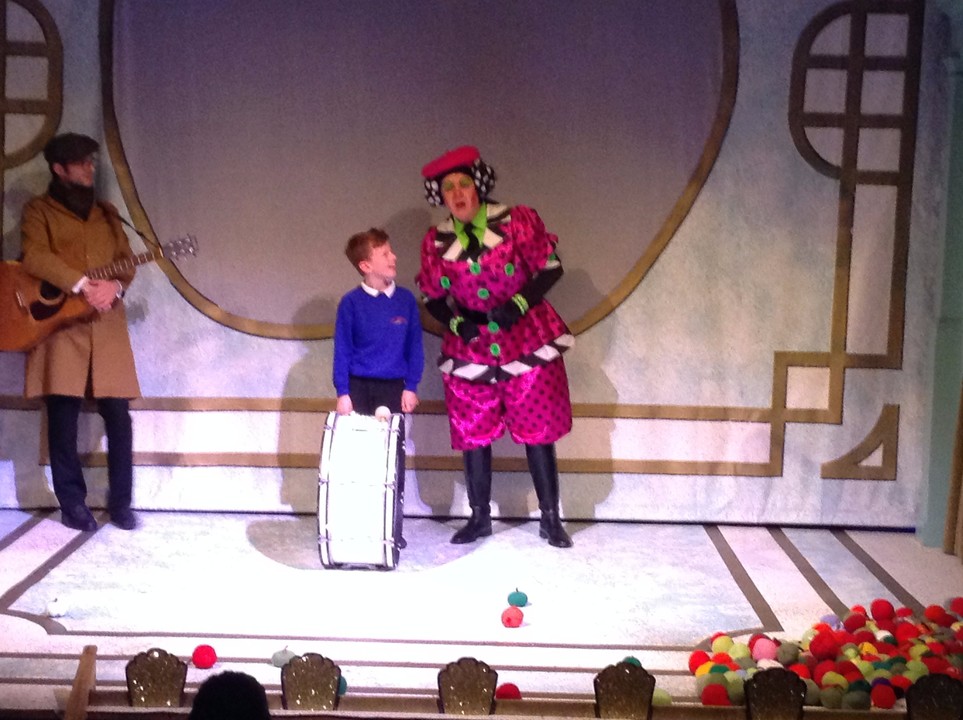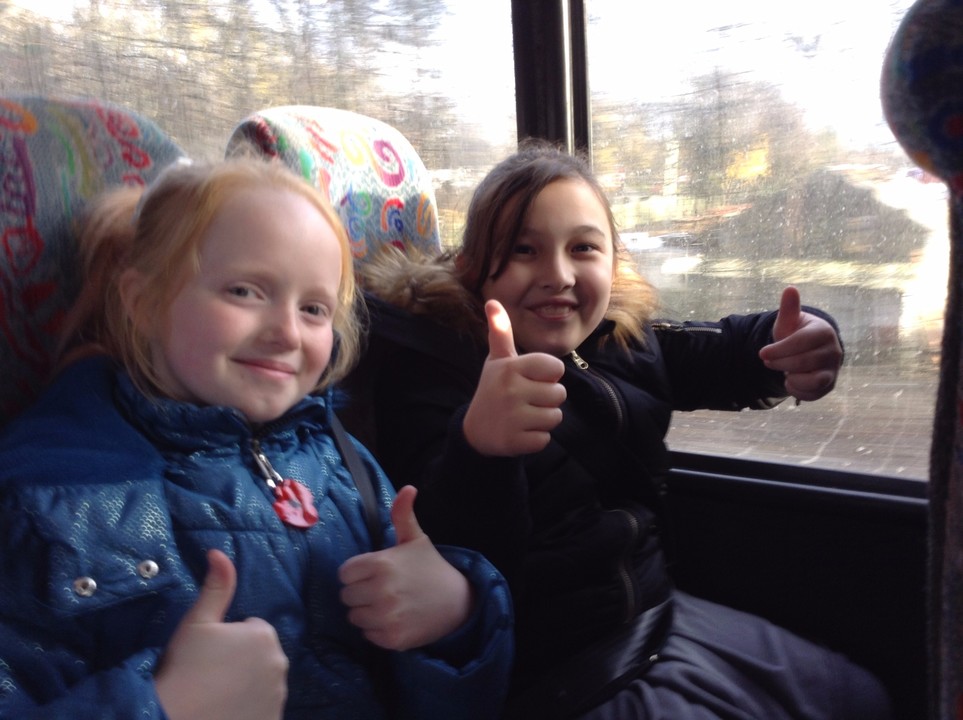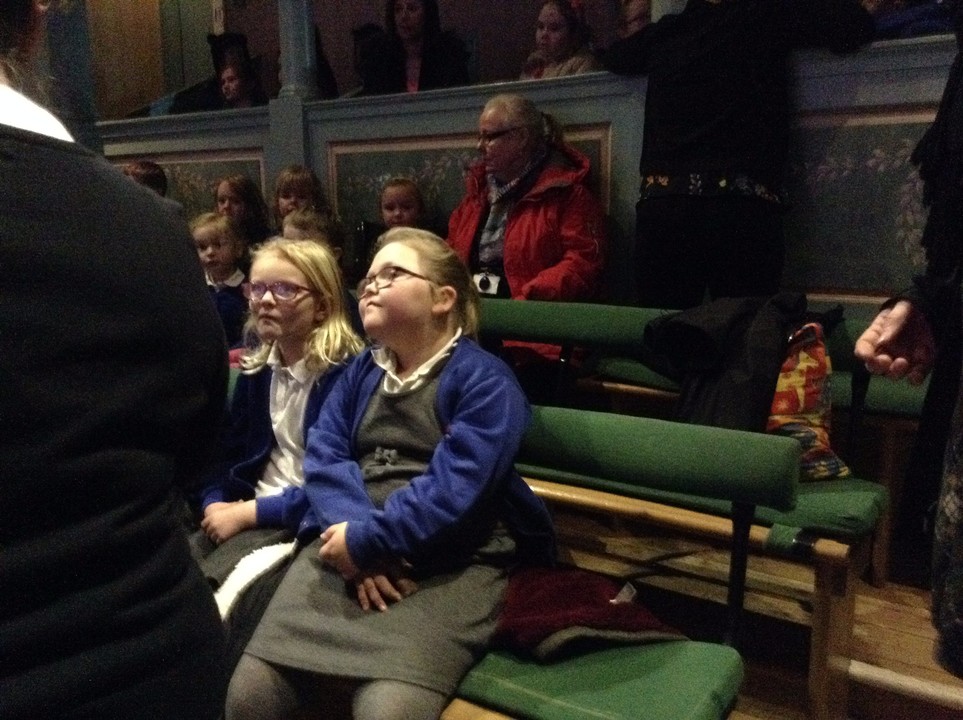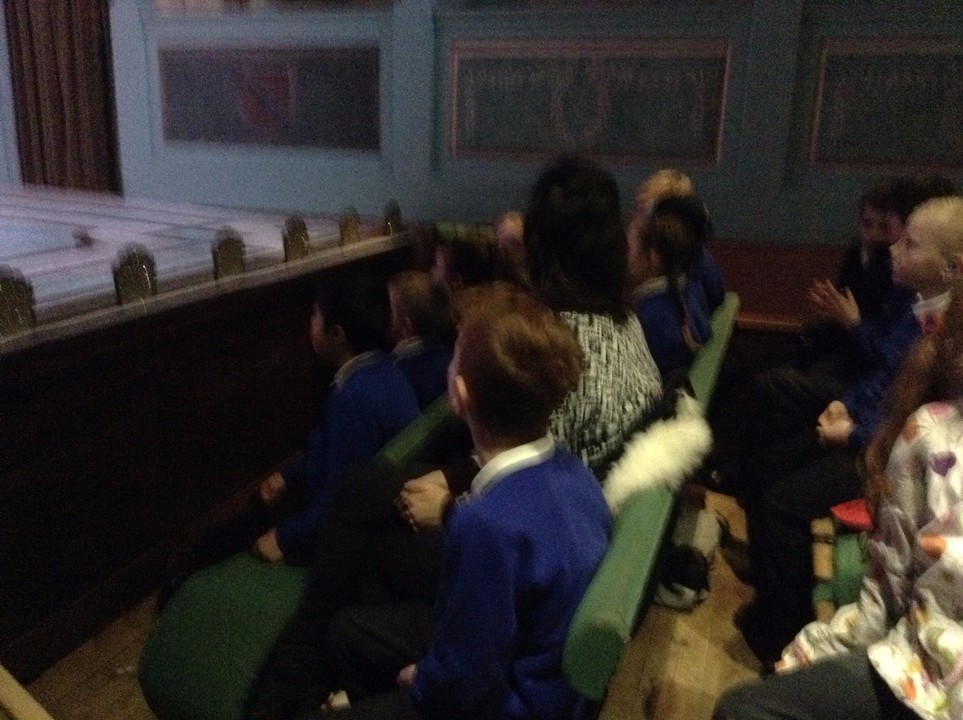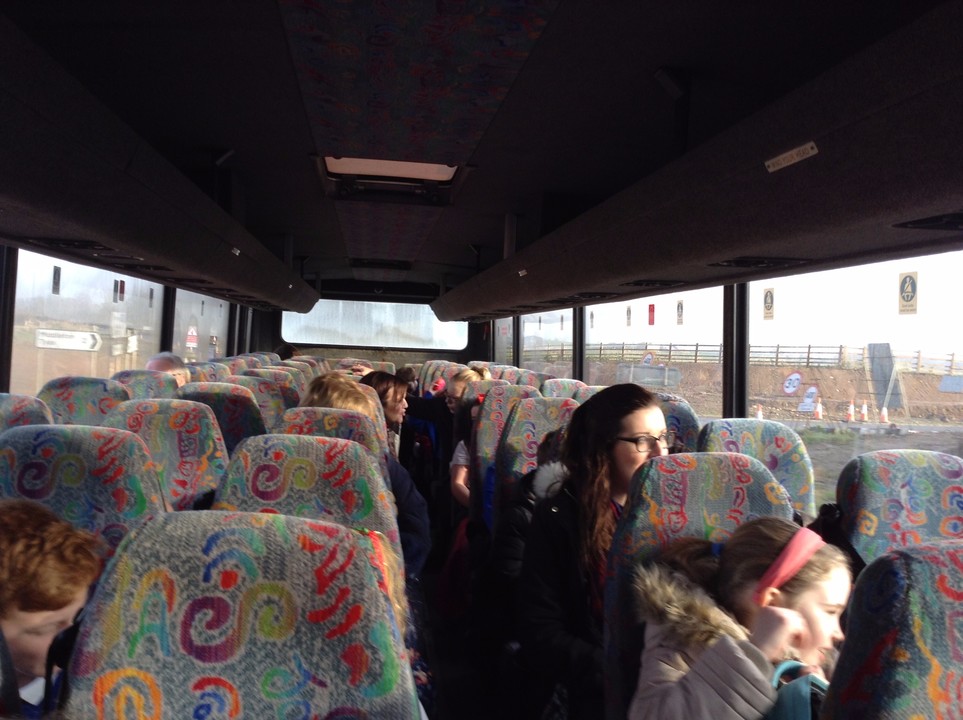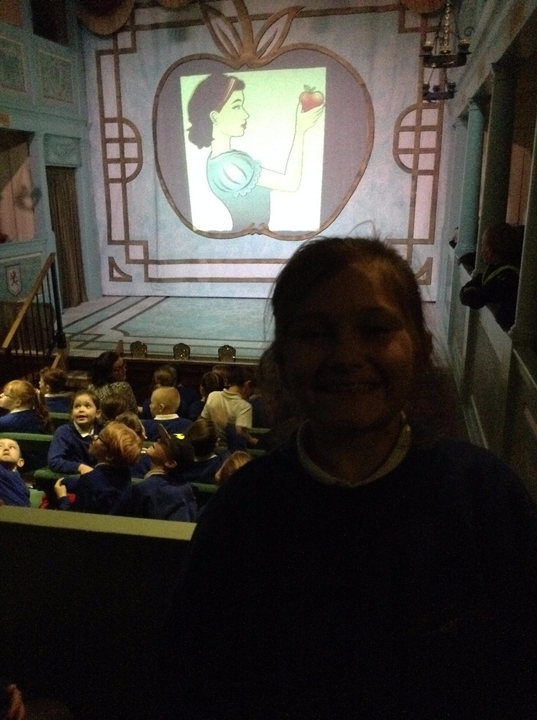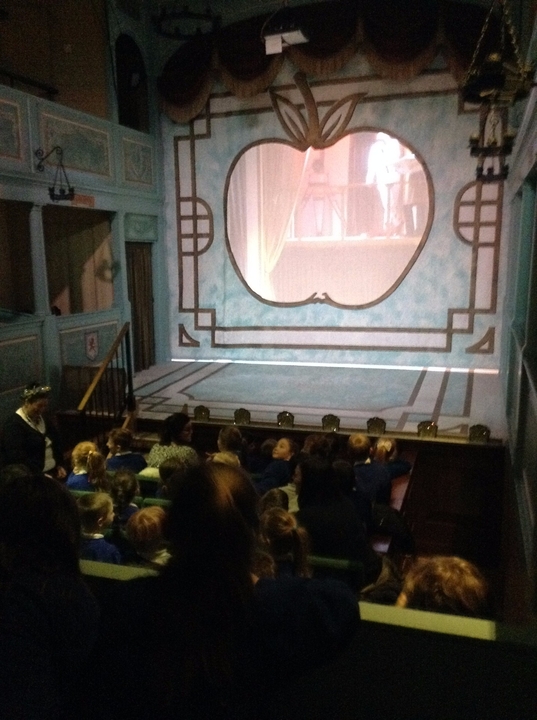 Y 3/4 Swaledale Football Tournament
The year three and four boys (and one year two!) performed brilliantly at the football tournament this week. They all had tremendous attitudes and gave it their all in every match. Mr Weighman was particularly impressed with their sportsmanship and behaviour throughout the tournament.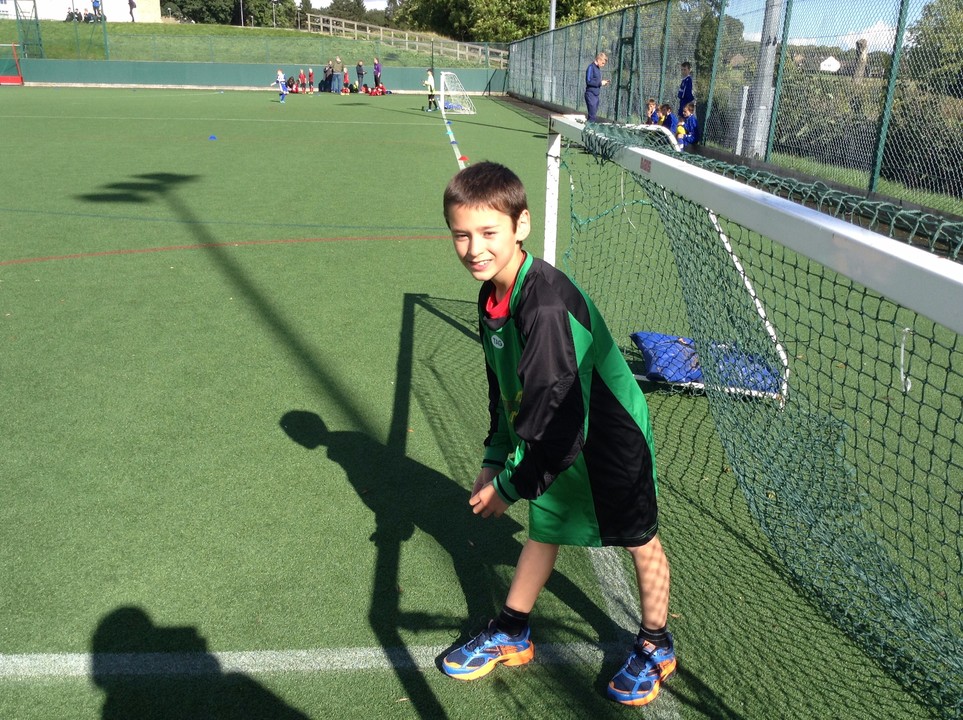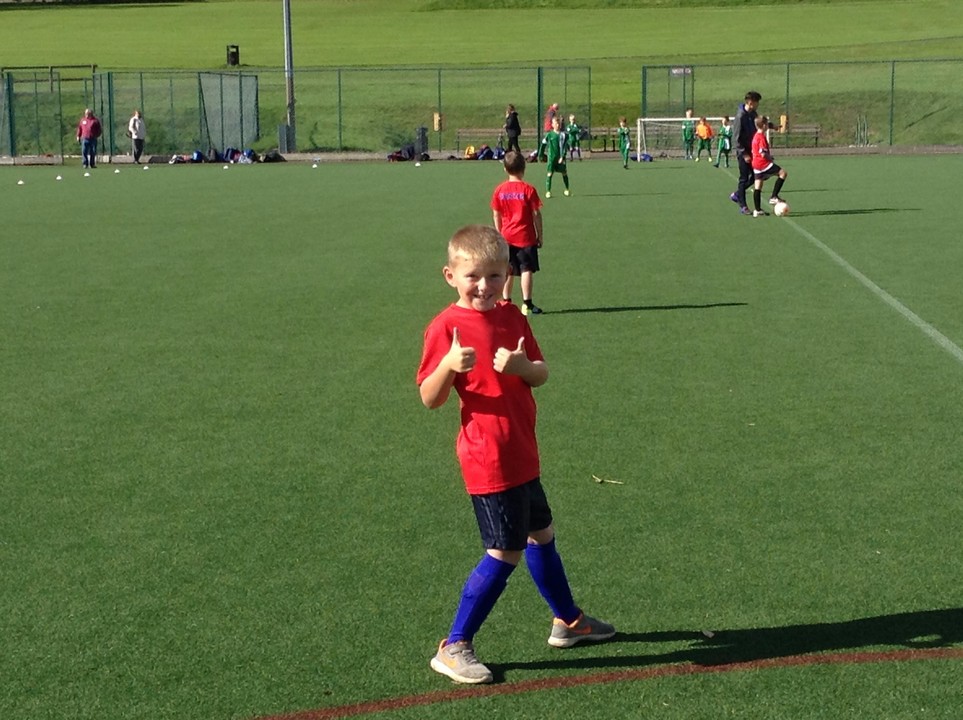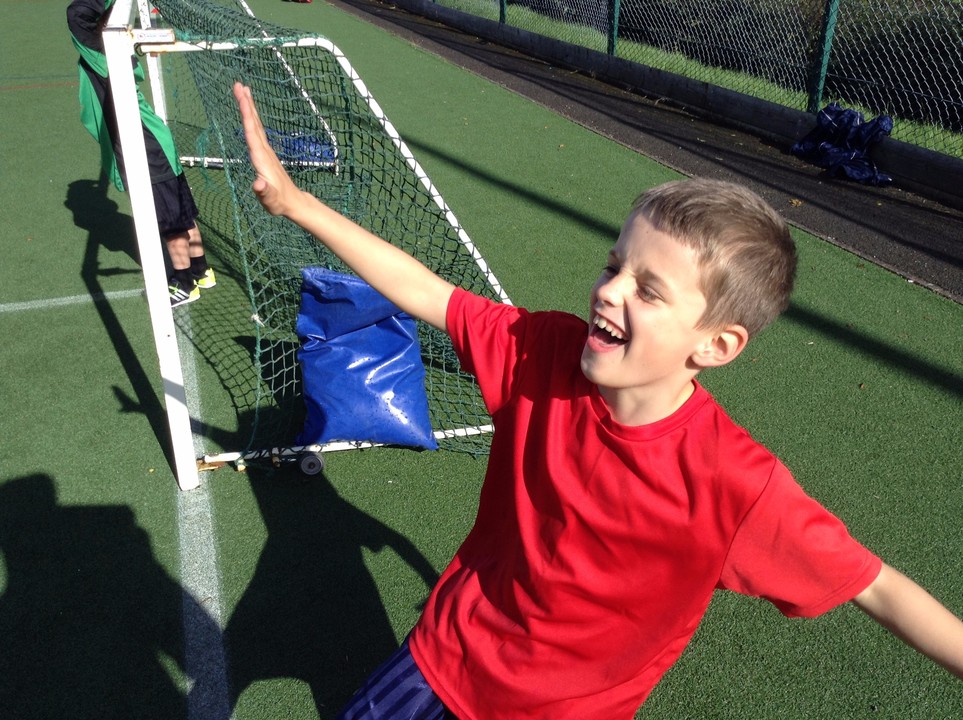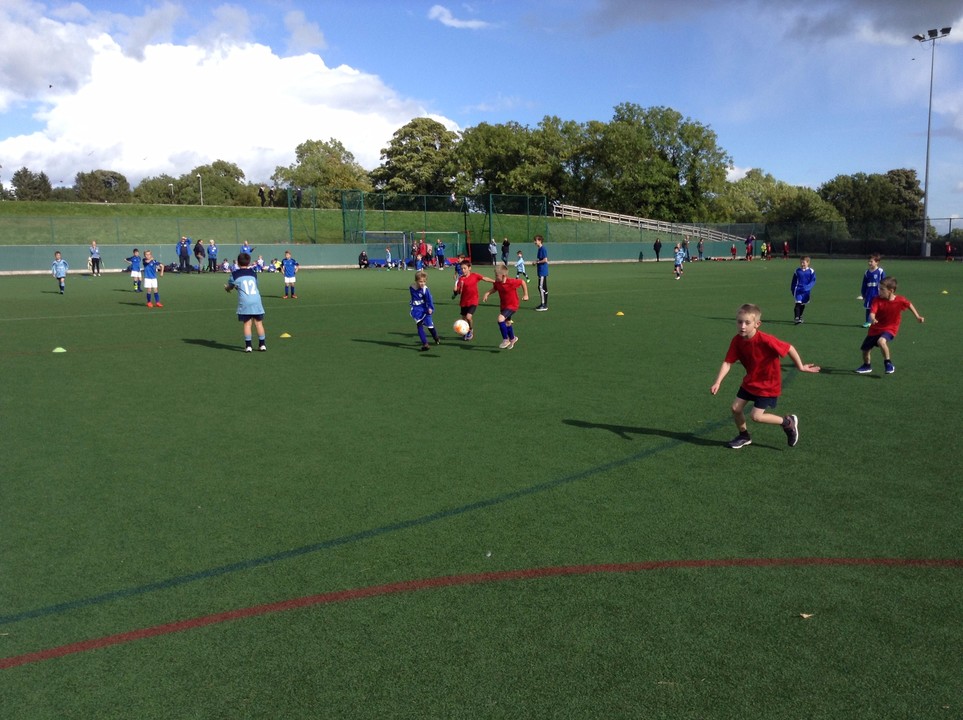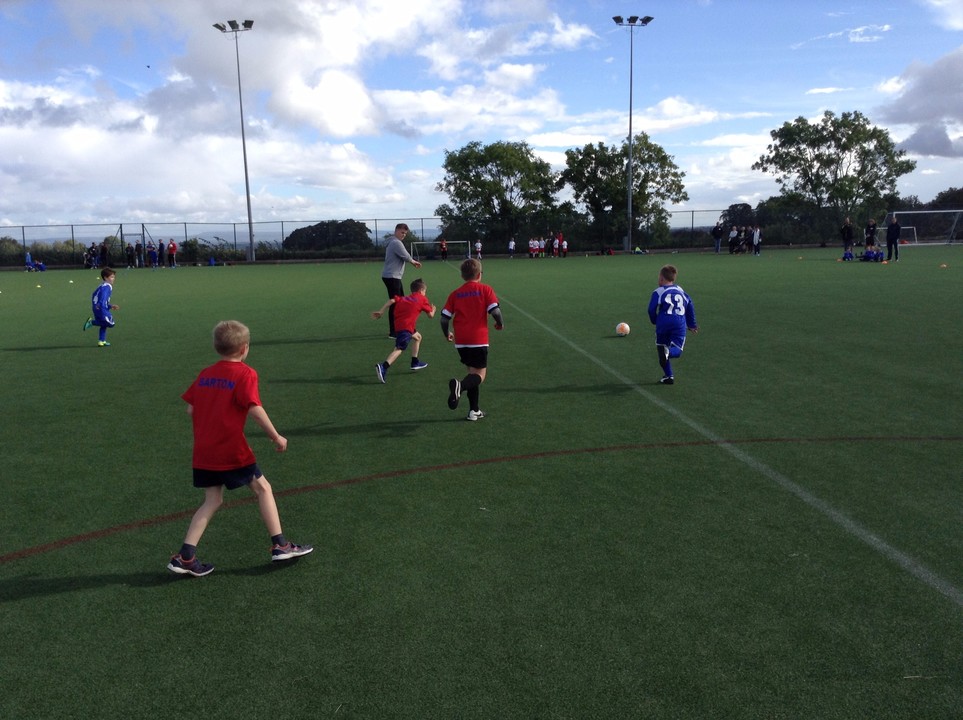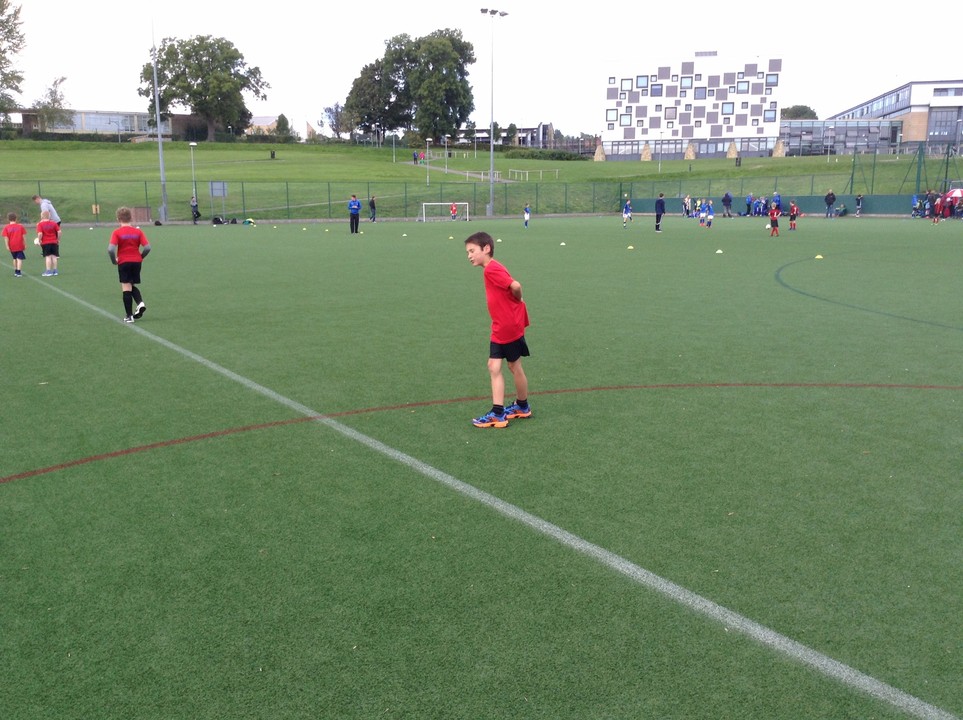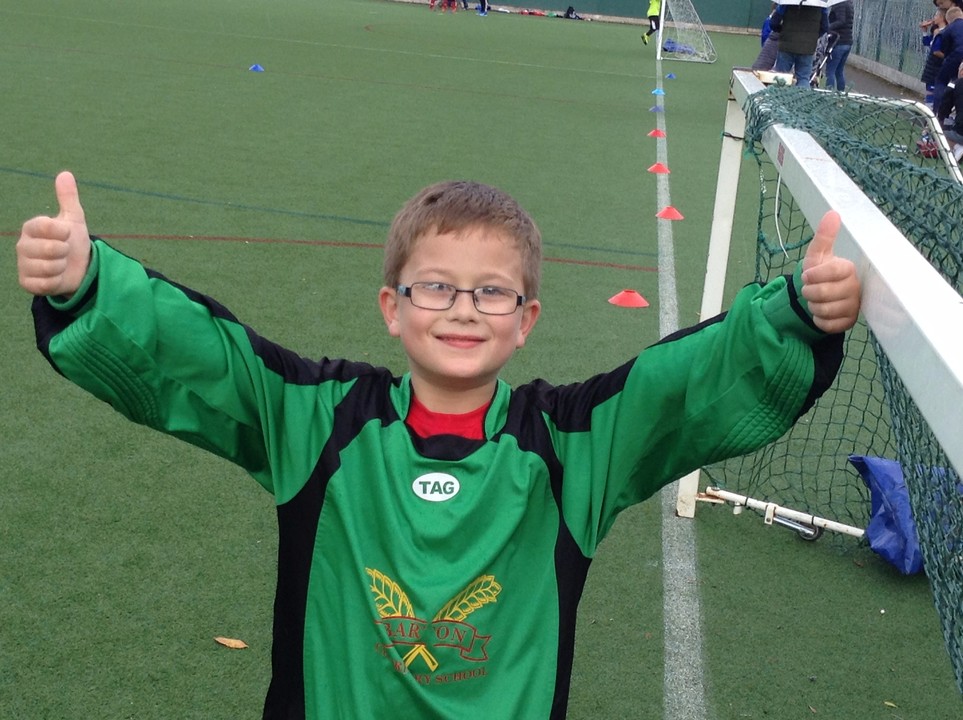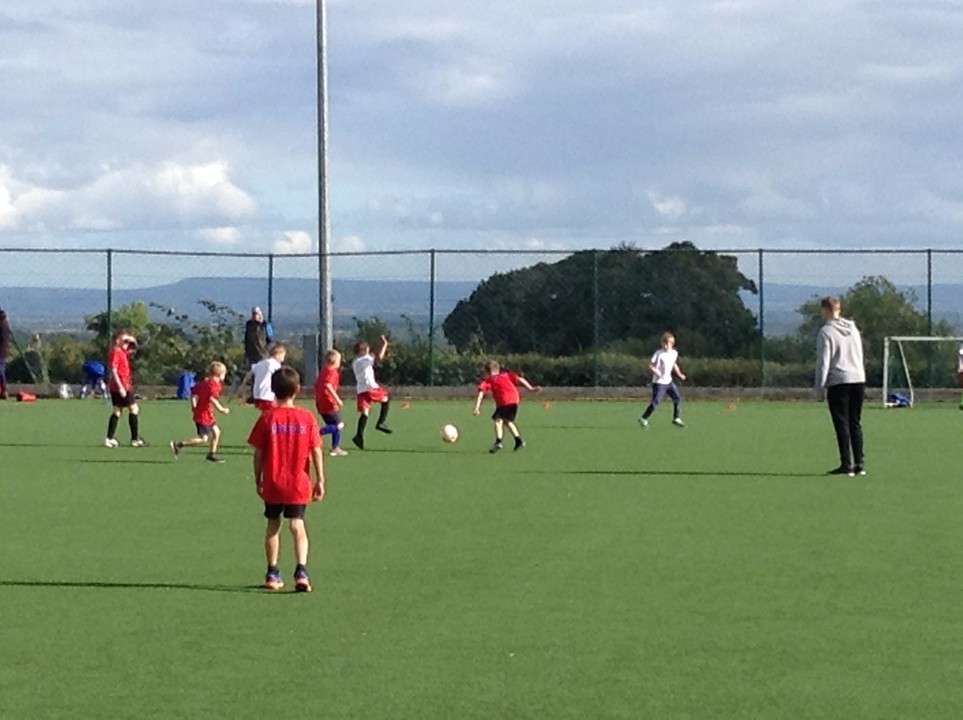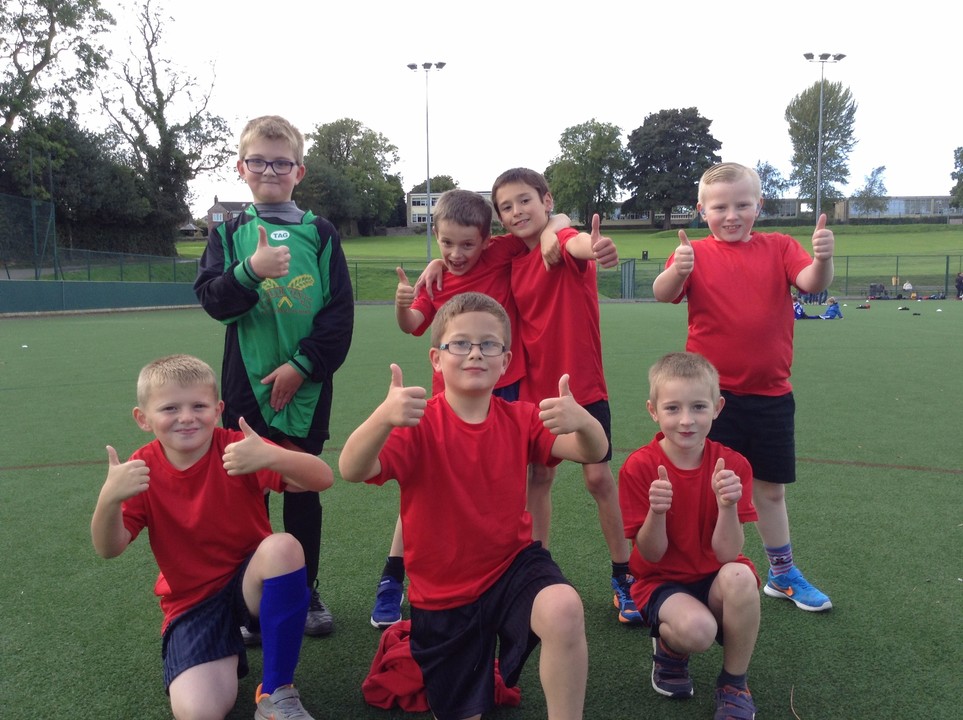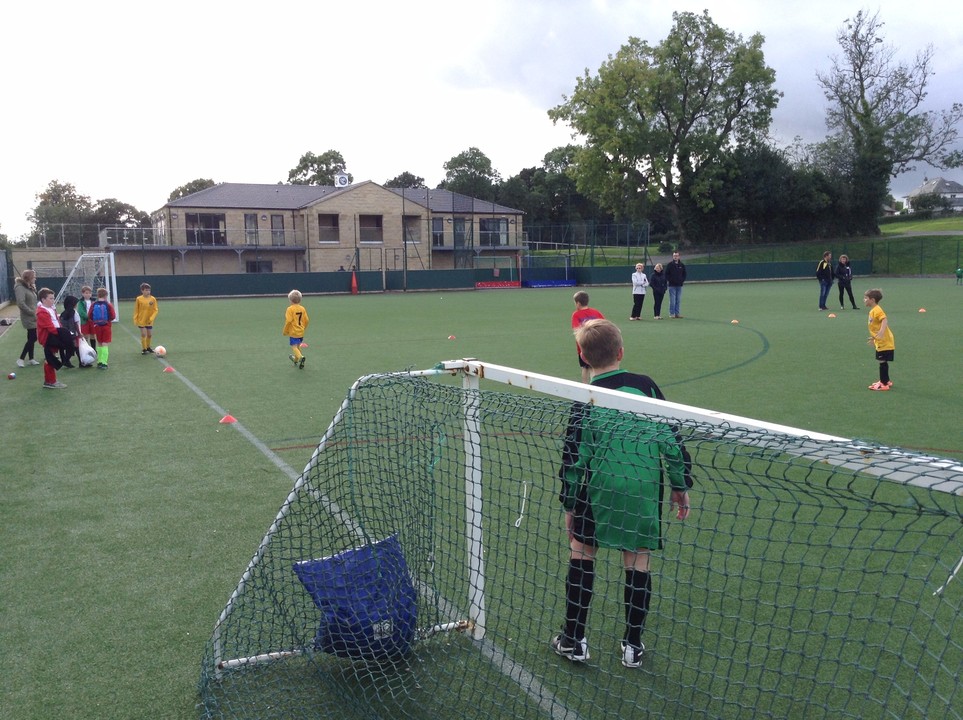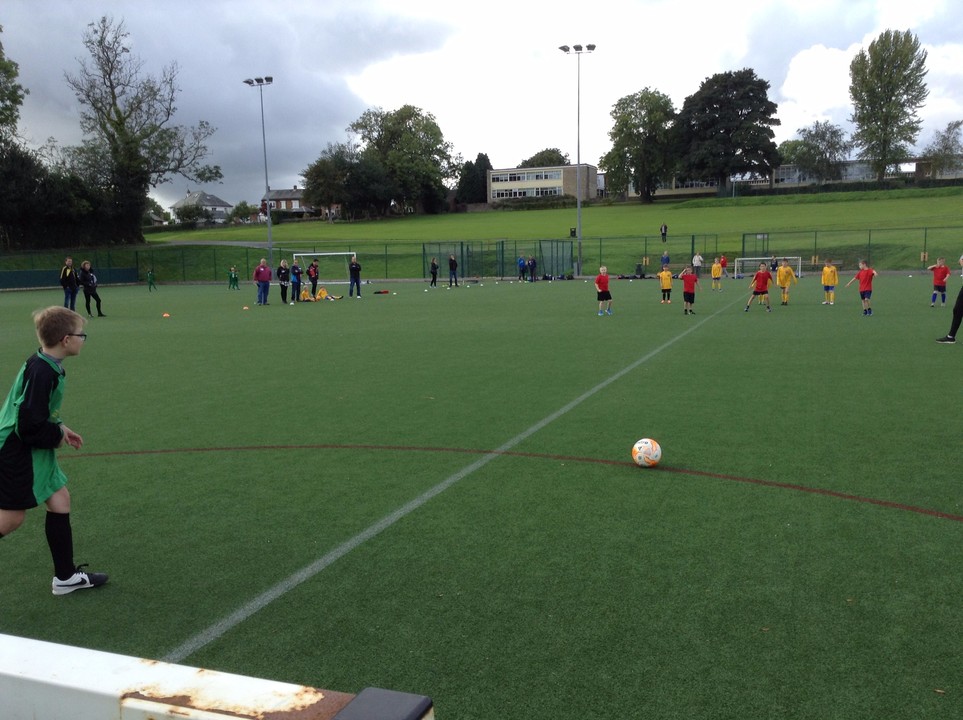 Y 5/6 Swaledale Football Tournament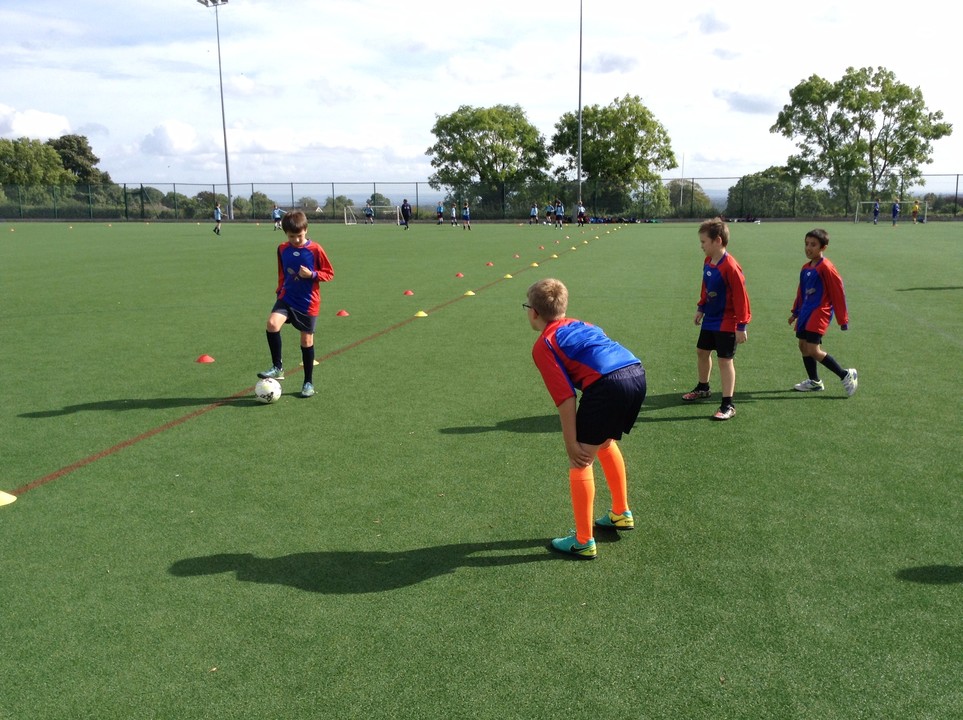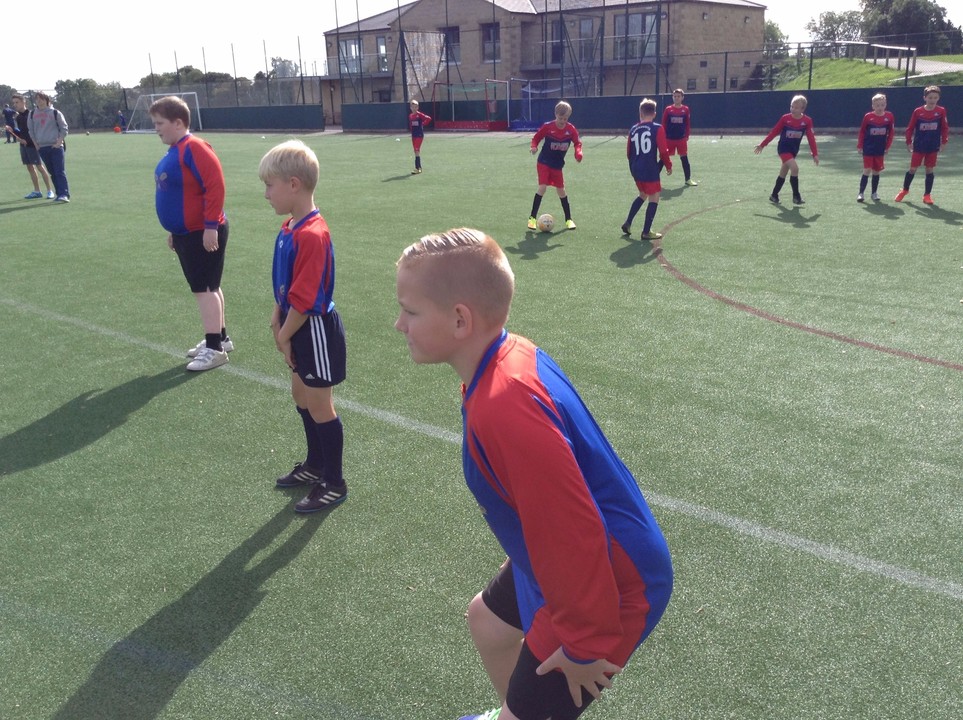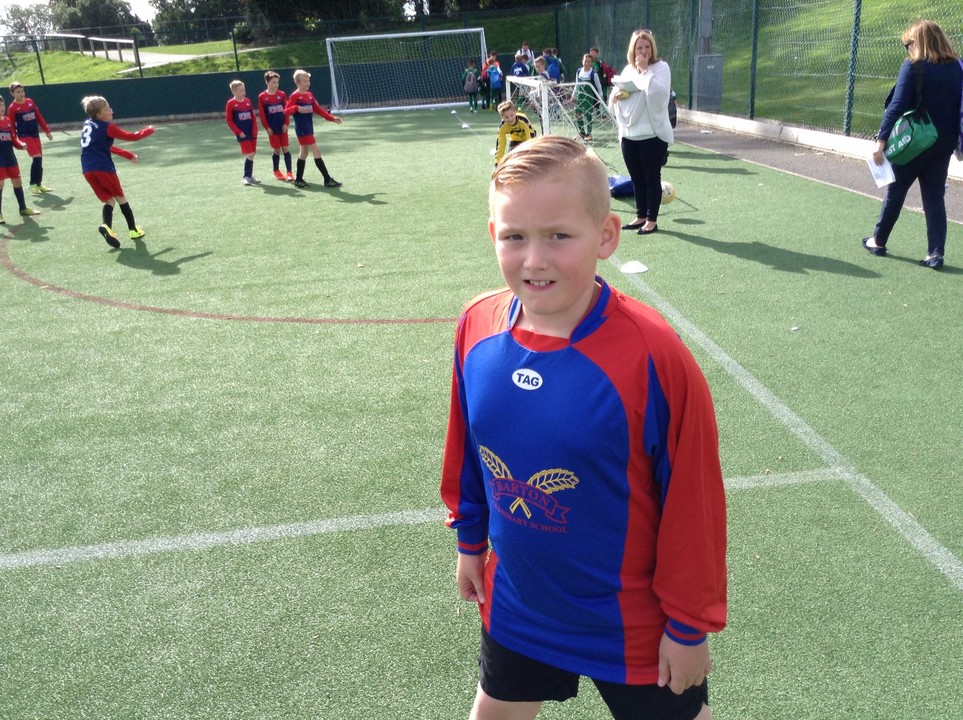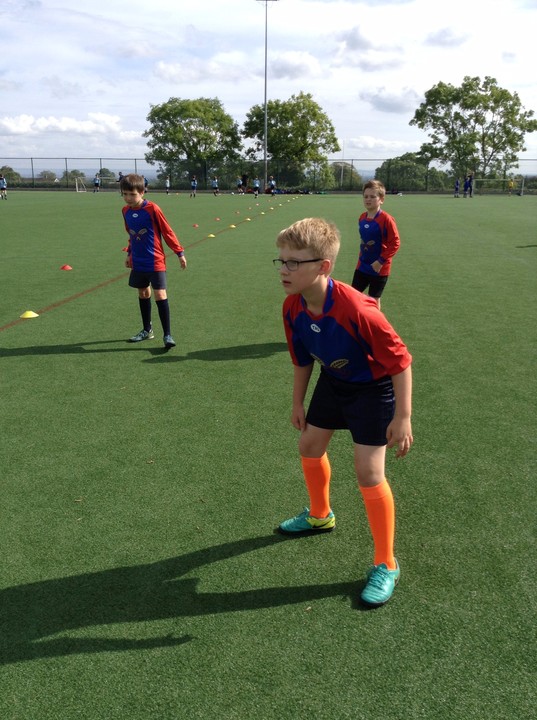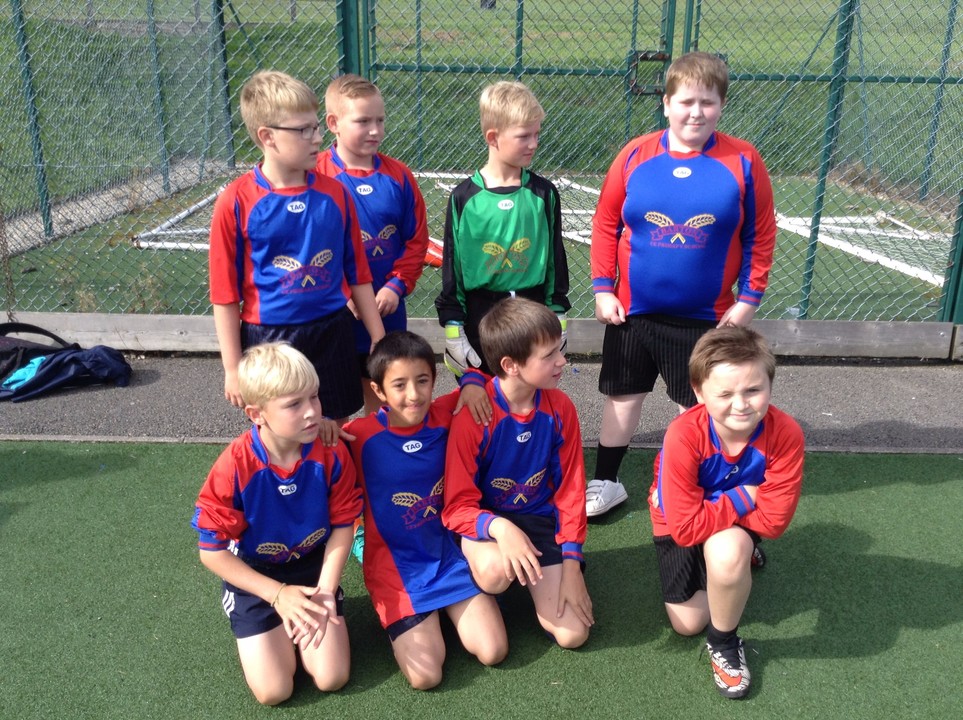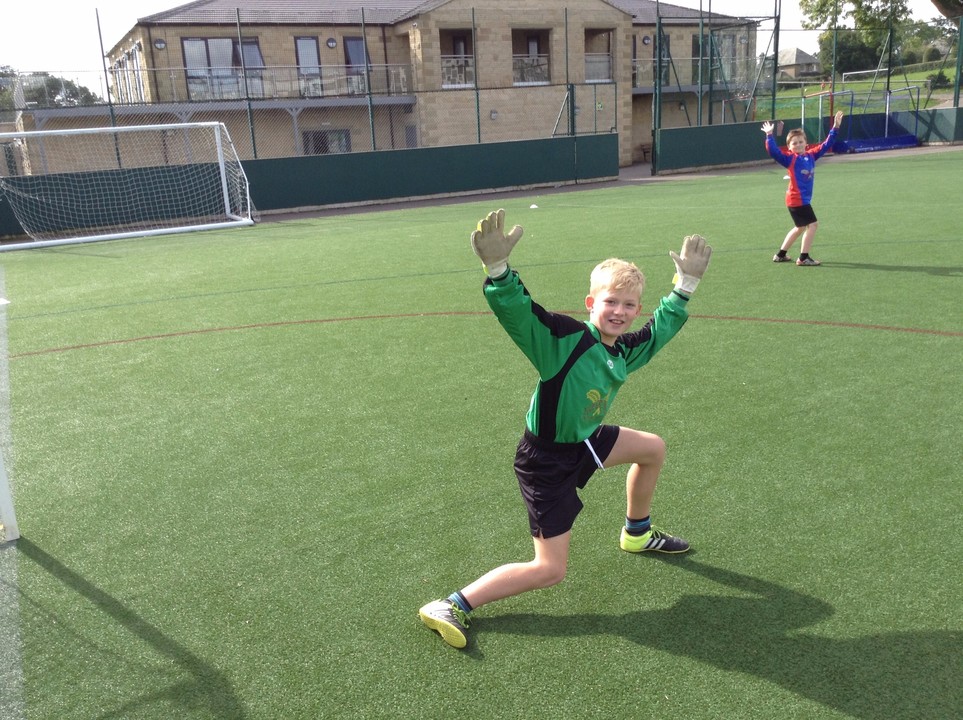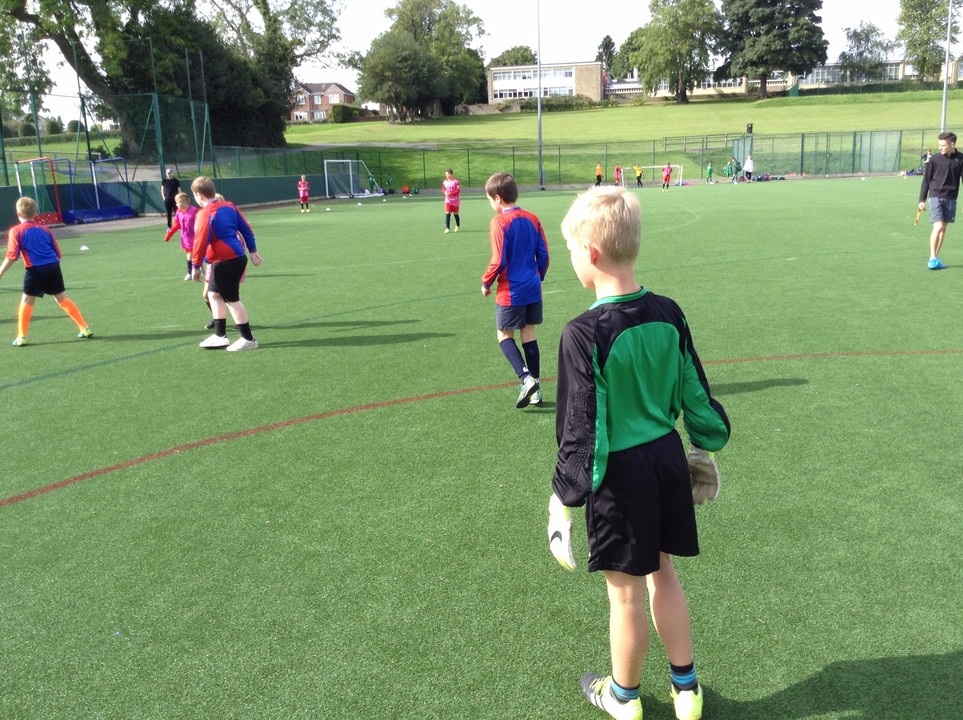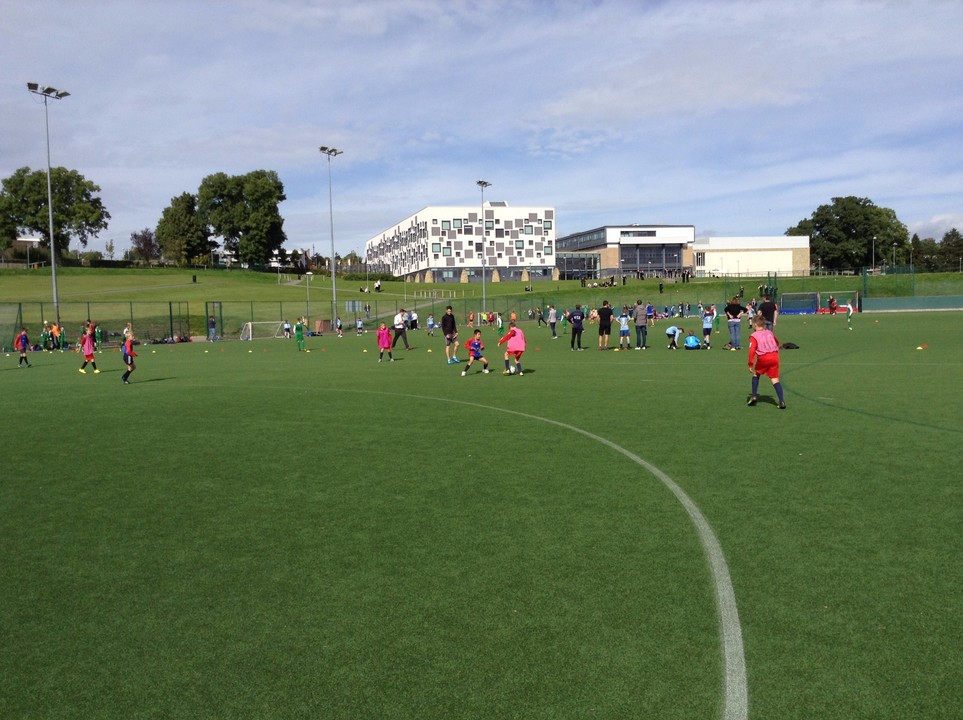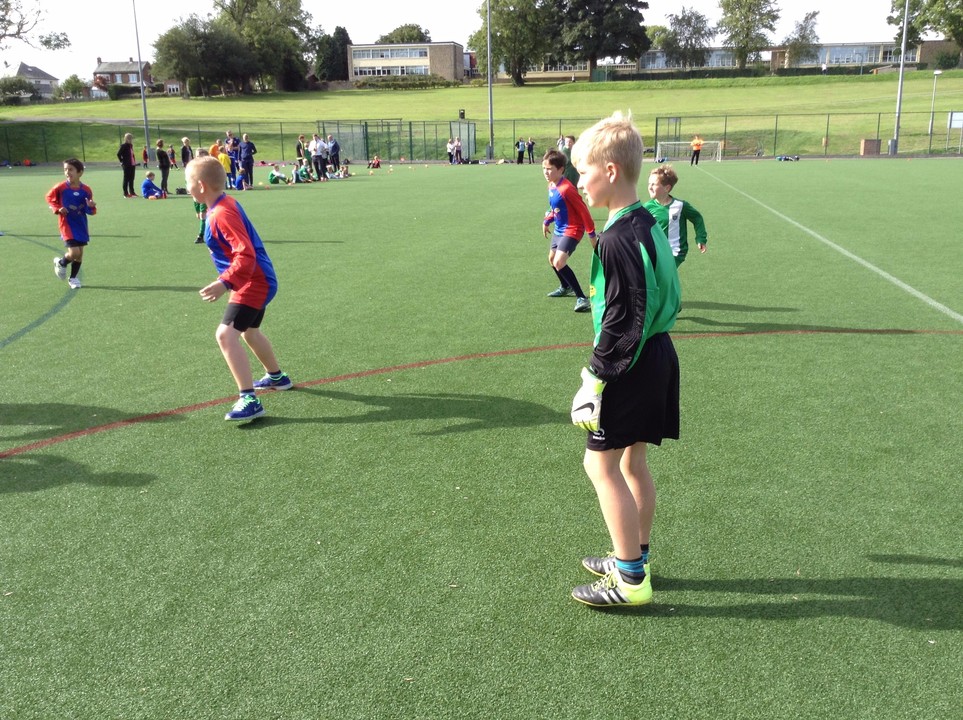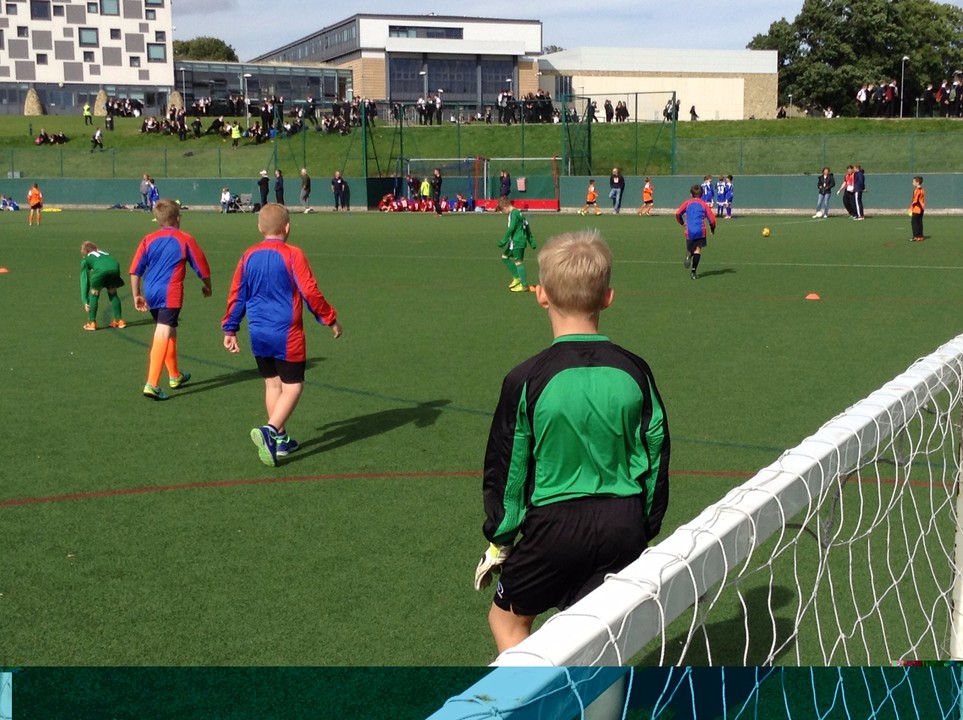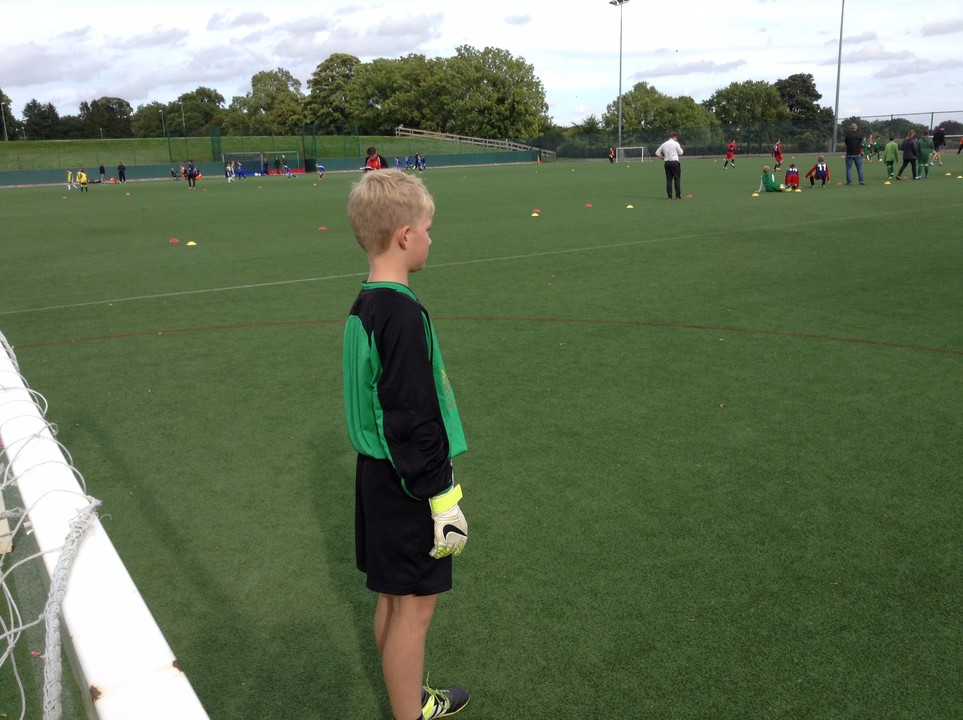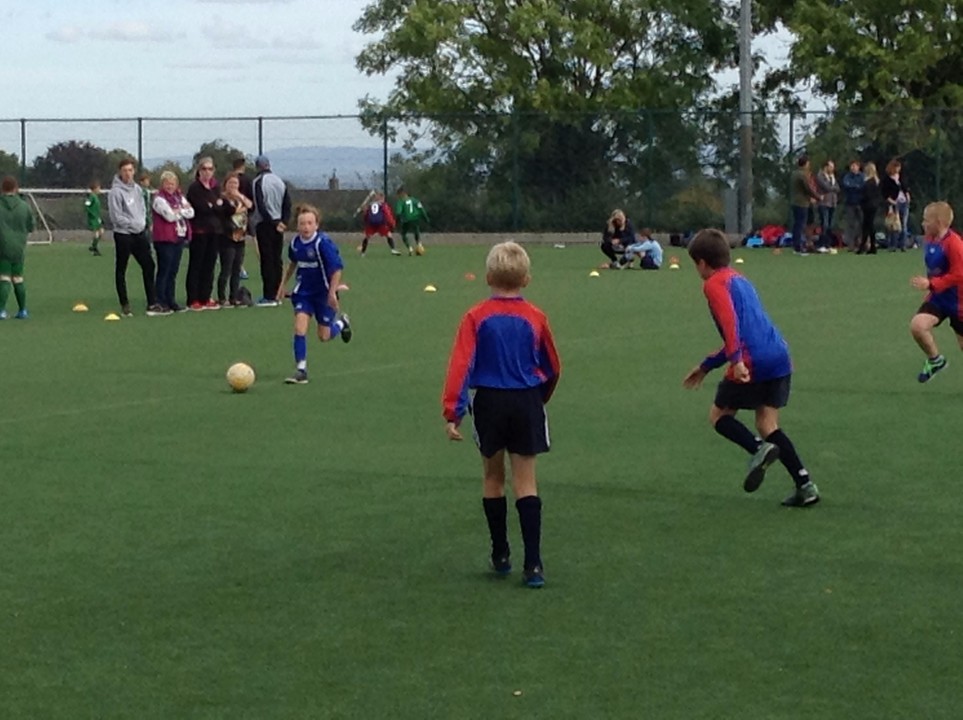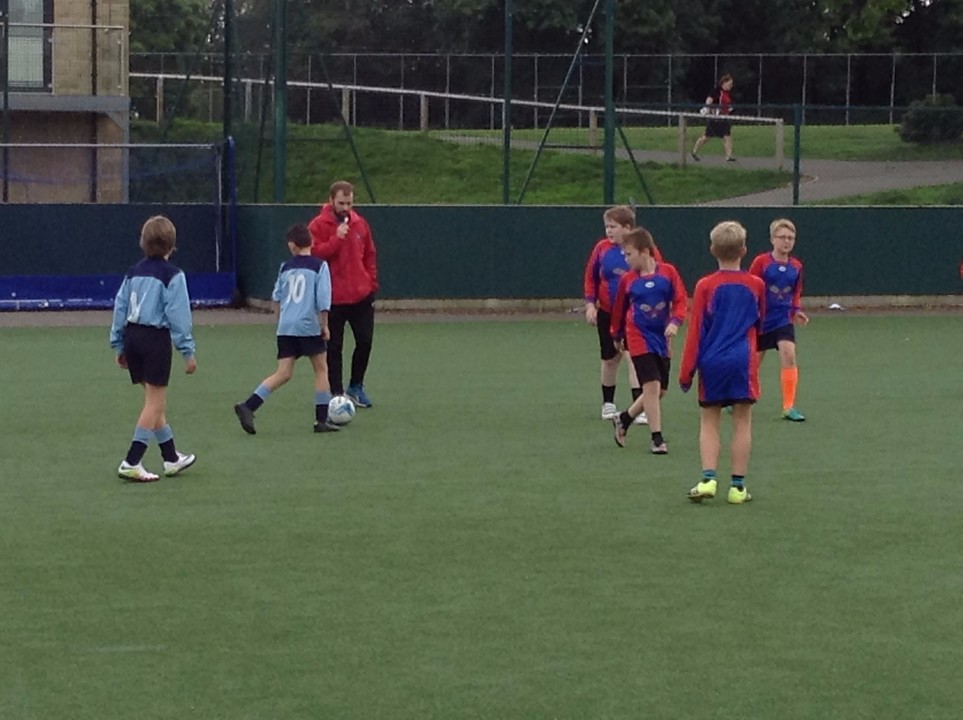 We took part in the Swaledale Schools Football Tournament on 23rd September at Richmond School Astro-turf. Led by captain Joe; Jacoub, Jake, Ewan, Joe, Rio, Tom and Dan played admirably. The best game of the day was a nail-biter against Richmond Methodist, Jake was kept on his toes all game but our terrific teamwork meant we battled out a 0-0 draw. The team's behaviour and attitude was spot-on and we were very proud of their performances.
Year 3/4 Cricket Tournament
On the 8th June our team of year three and four boys and girls attended the Drax Cup Cricket tournament at Richmond Cricket Club. Here is an event report by Max (year three) to tell you all the details.
We arrived to a cloudy Richmond Cricket Club and quickly had to get sorted for our first game against Richmond C of E. We won the toss and opted to field first. Richmond C of E put on a healthy total of 132 with Ewan taking two wickets and some tight bowling from Rio. After a shaky start, Barton retaliated with a respectable 98 runs.
After a half an hour lunch break, we played Richmond St Mary's. We won the toss again and put St Mary's in to bat. Despite catches being taken by Ewan (2), Max (1) and a run out by Max, St Mary's had a total of 127 runs. We switched the batting pairs around and ended up being defeated after reaching a total of 109 runs.
Despite not reaching the semi-finals, we had another game against Croft. We won the toss again – yeah! – and fielded first. Croft hit a total of 123 runs, with a catch by Ewan and Connor bowling out 2 wickets. Keeping our batting pairs the same, we now had more confidence and determination. Elle, Clayton, Lottie and Oliver batted well, a few fours were hit by Ewan and Max and we ended up with a total of 126 runs. Hurray – WE WON!
We opted to play a shortened version of cricket against North Cowton, losing the toss and being made to bat first. We switched the batting pairs again and ended up with a total of 109 runs. Clayton bowled extremely well keeping the runs low, however North Cowton batted well and won with a total of 113 runs.
We all had a fun afternoon and thoroughly enjoyed ourselves.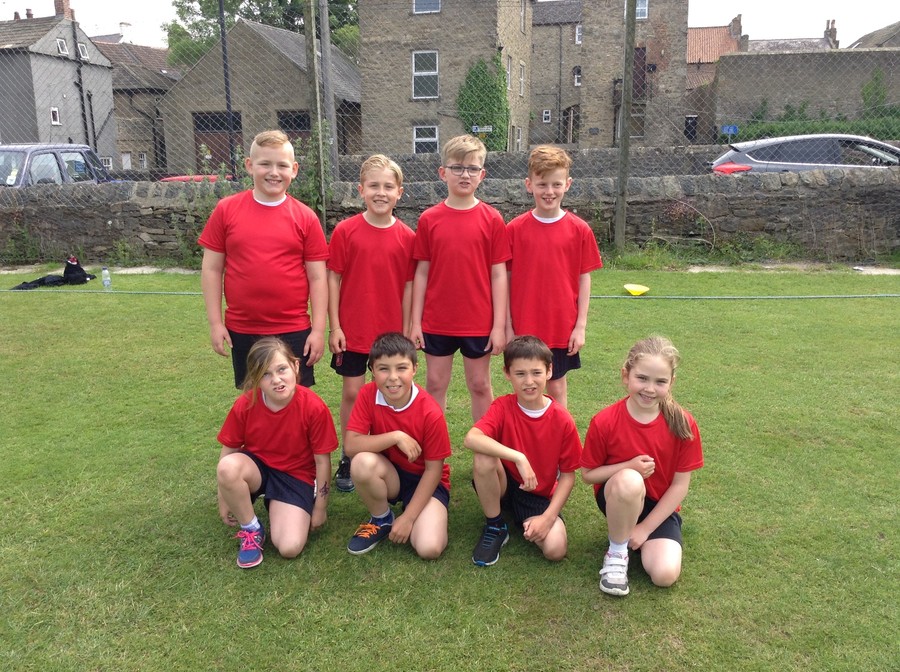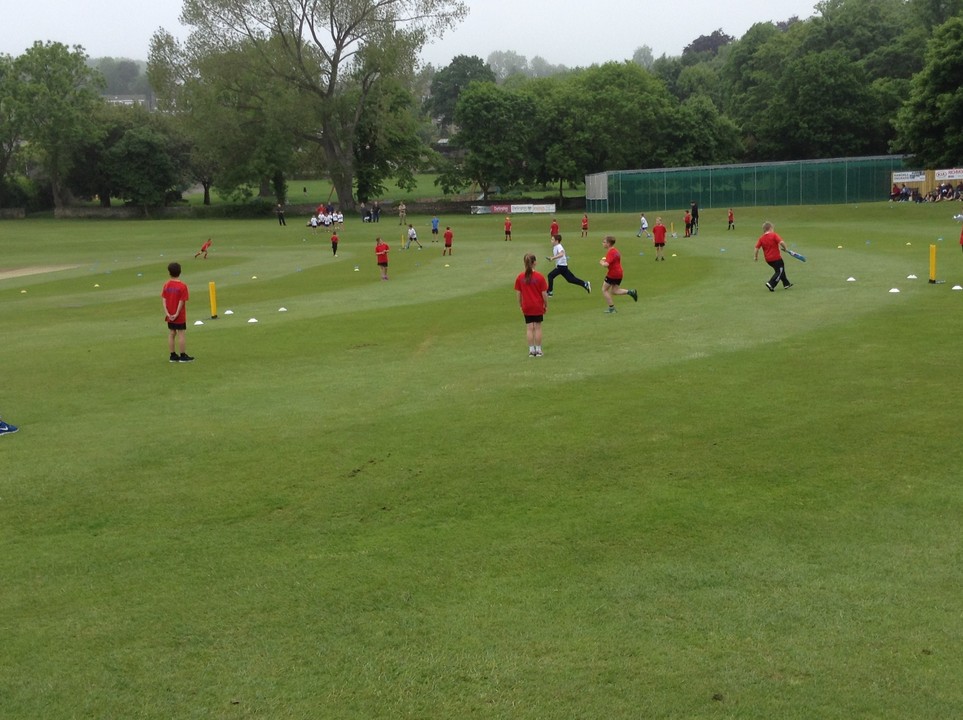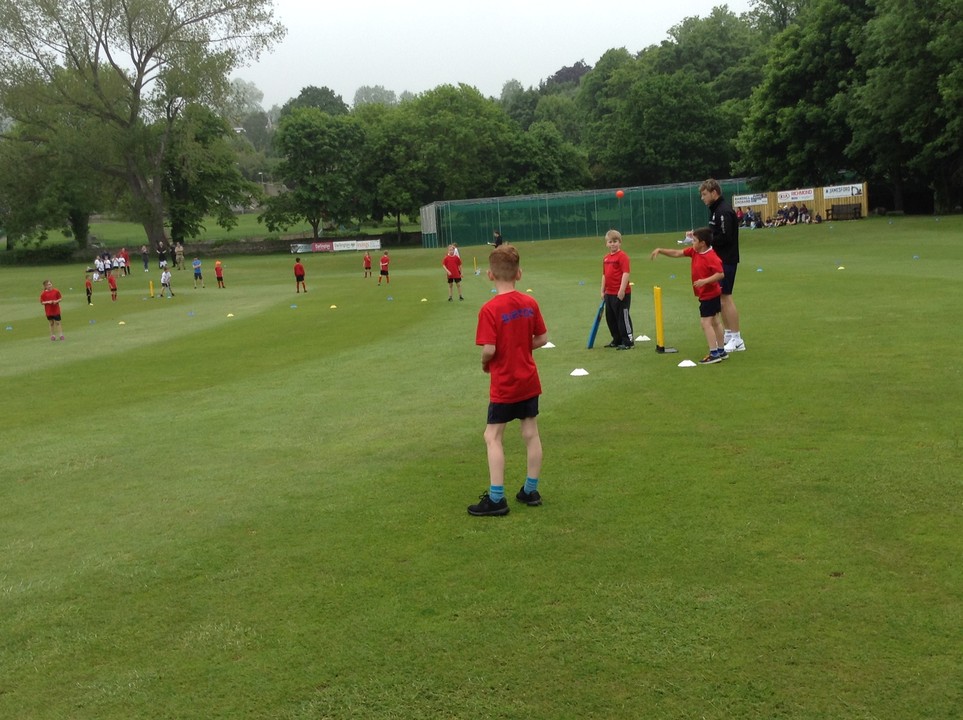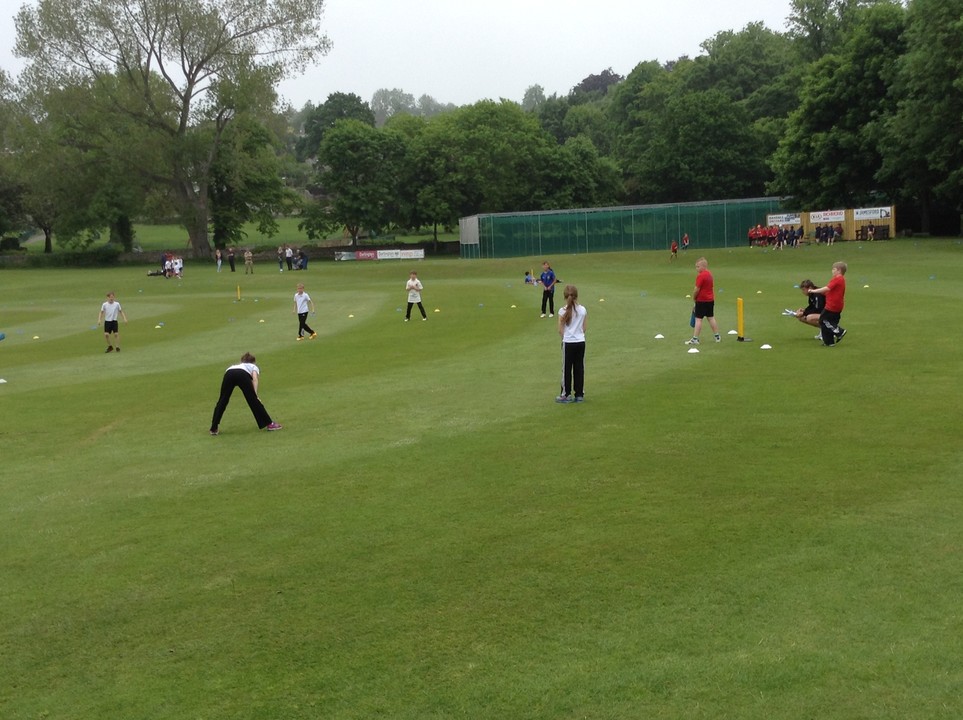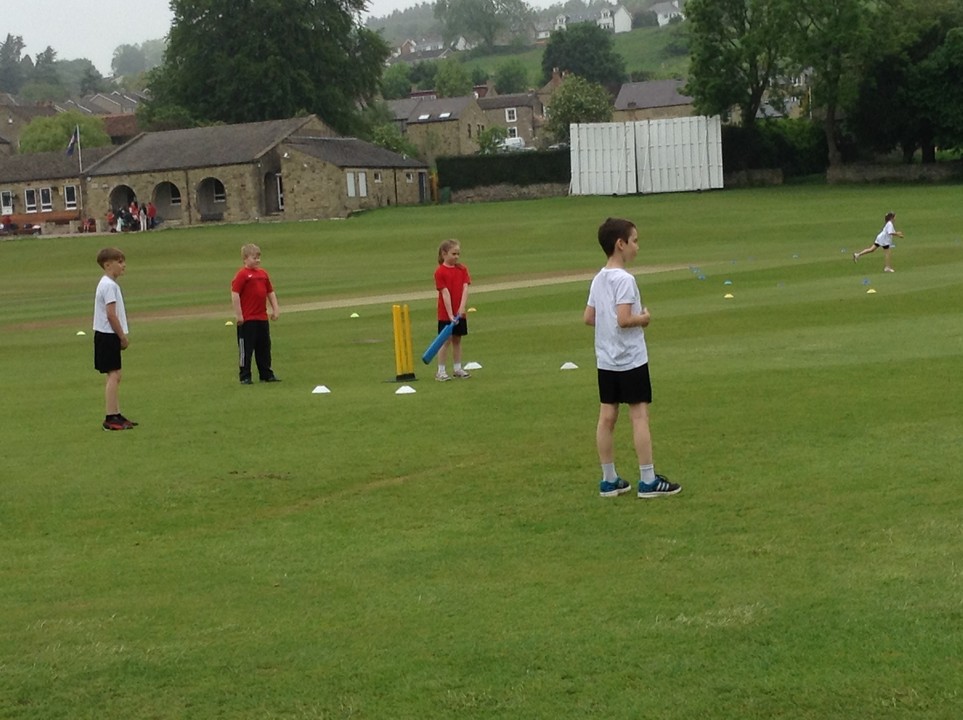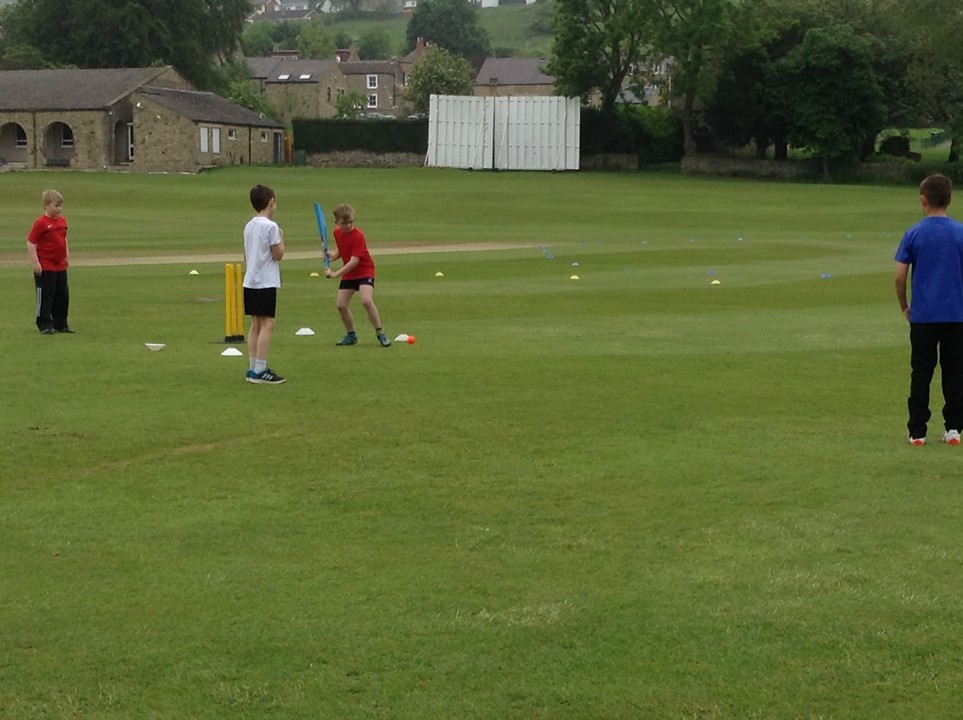 Lego Workshop
We had amazing fun with Mr Bousfield on our Lego Workshop day. Congratulations to everyone who entered our model making contest and a special well done to our winners: Matty, Katie, Elizabeth and Holly, Alfie and Jessie.
To see more pictures click here!
Some of the files and links on this website are in Word document or PDF document format. Open Office and Adobe Reader can be downloaded for free to enable you to view these files.