Welcome to Barton Church of England VC Primary School
'The small school with a big heart.'
On behalf of the children, staff and governors at Barton Church of England VC Primary School I would like to welcome you to our School website.

Barton Church of England Primary School is a small rural school in a village setting and it is a very special place, where all staff are dedicated to providing a stimulating, exciting environment where everyone feels valued and safe. By providing a varied and creative curriculum, which engages and challenges our children, and by promoting excellent behaviour, our goal is to enthuse in all our children a desire to learn, as well as care and respect each other.

Our school is part of a collaboration with Ravensworth Church of England Primary School, where two Church school communities are working for the benefit of all children to become "Together, Stronger".

We believe that education is a partnership between children, staff, parents and the local community, working together so our children love school, are outstanding citizens and ready for their next stage of education. Being a Church of England School, Christian Values underpin all areas of school life. Ours is a happy school, where the success of every child really matters.

We hope that you will enjoy our website and be encouraged to come and visit us and to join our Barton Community.

Mrs Sharon Stevenson

Executive Headteacher

Barton and Ravensworth Church of England VC Primary Schools Collaboration.
Tchoukball
Have you heard of tchoukball? If not, don't worry - most people in Class Three had no idea what tchoukball was either! Fortunately, we were invited to Richmond School for a secondary PE taster session where we learned the rules, practised some skills and even played our first few matches. It turns out we had some real naturals! Richmond School offer tchoukball as an extra-curricular club for Year Sevens so it gave lots of our Year Fives something to think about and look forward to in the future.
Richmondshire Cross Country 2018
Richmond Georgian Theatre - The Wizard of Oz 12/12/17
We had a terrific whole school trip to the theatre today, it was lots of fun and we had loads of laughs. As soon as it ended some Class Three boys immediately asked "Can we watch it again?"
Sports Hall Athletics
Wednesday 6th December
Everyone in Team Barton was amazing at the School Games Sports Hall Athletics competition at Richmond School. They gave 100% in every event - winning some track races and being highest scorers in some field events along the way! The morning flew by and children really enjoyed having the opportunity to showcase the skills they had practised in P.E. whilst competing and socialising with children from other schools in our area.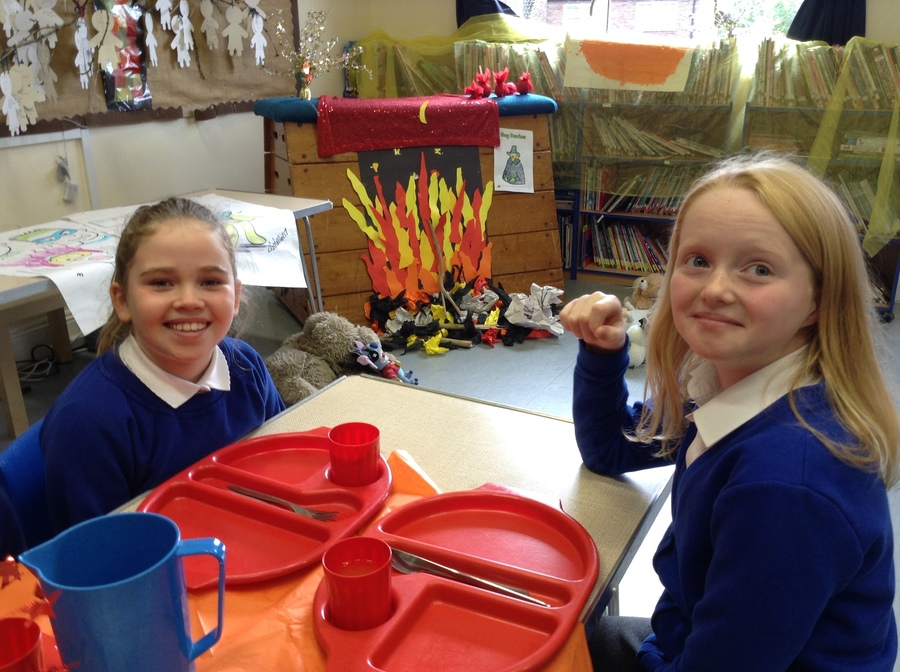 Community Bonfire Lunch
A big thank goes out to everyone who attended our Bonfire Lunch today, it's always lovely to have a such a happy, busy hall. And of course a huge thank you to Mrs Butler - who works so hard on preparing and cooking all the wonderful food!
Swaledale Y5/6 Girls Football Tournament
Our team were amazing at the Swaledale cluster tournament! They showed great sporting spirit whilst giving their all in every match. We finished in third place in our group. All of our team were Year Five girls so watch this space for next year too! Go Team Barton!
Longrigg / Ingleton Residential
Day One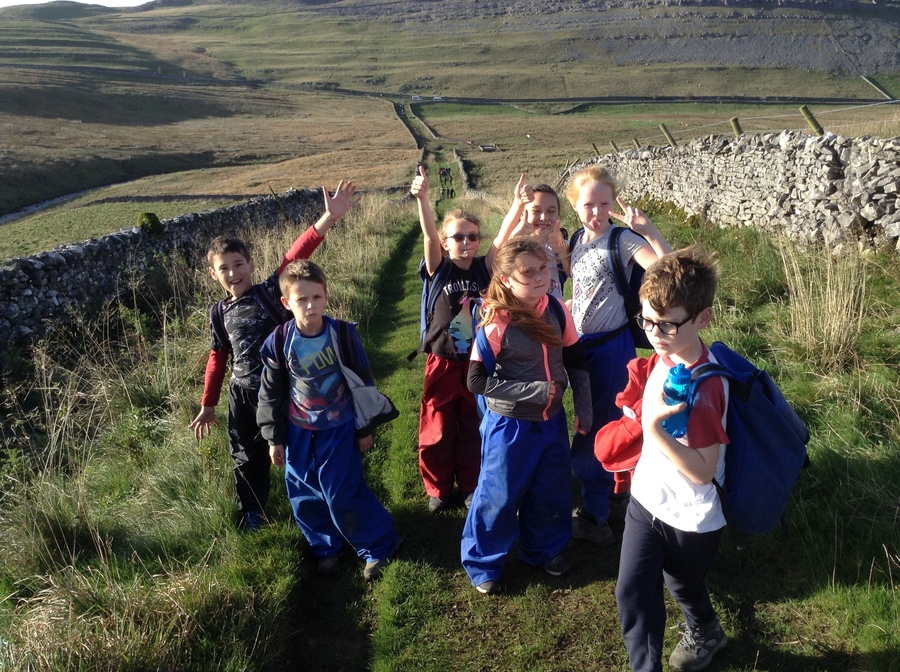 It has been really fun so far, we have been mountain climbing and we got to climb on the rocks next to the waterfall! Oliver Y6
We are trying to keep our bedroom tidy! I like the beds and we have got bunk beds. Max Y5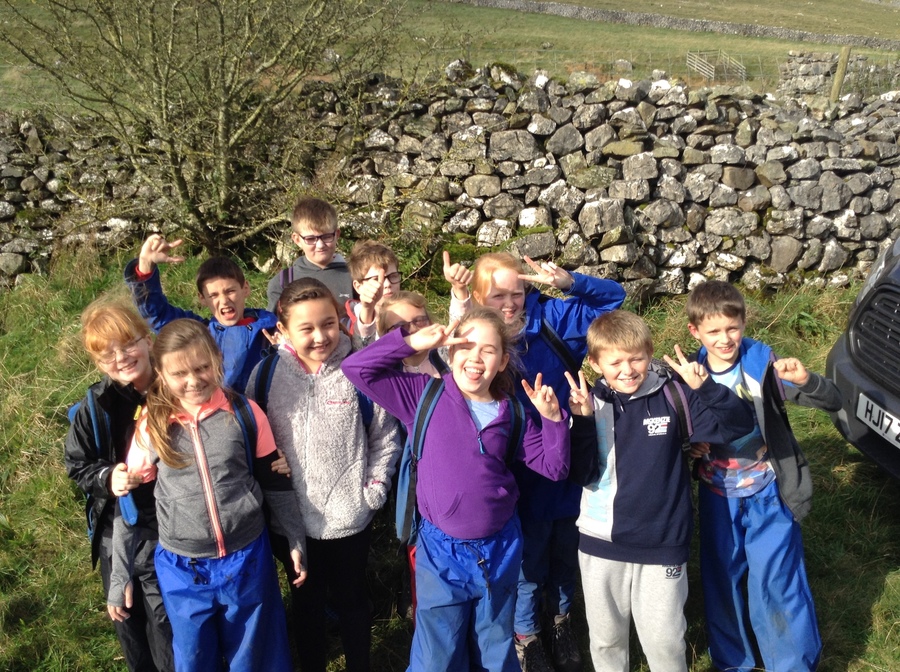 What a windy-ful day! It was very tiring, now I have tired legs! Sophie Y5
The waterfall was incredible! Elle Y5
We had an amazing day the waterfalls are nice. Layton Y5
We saw some money hammered into branches and logs. The showers are nice too. Max Y5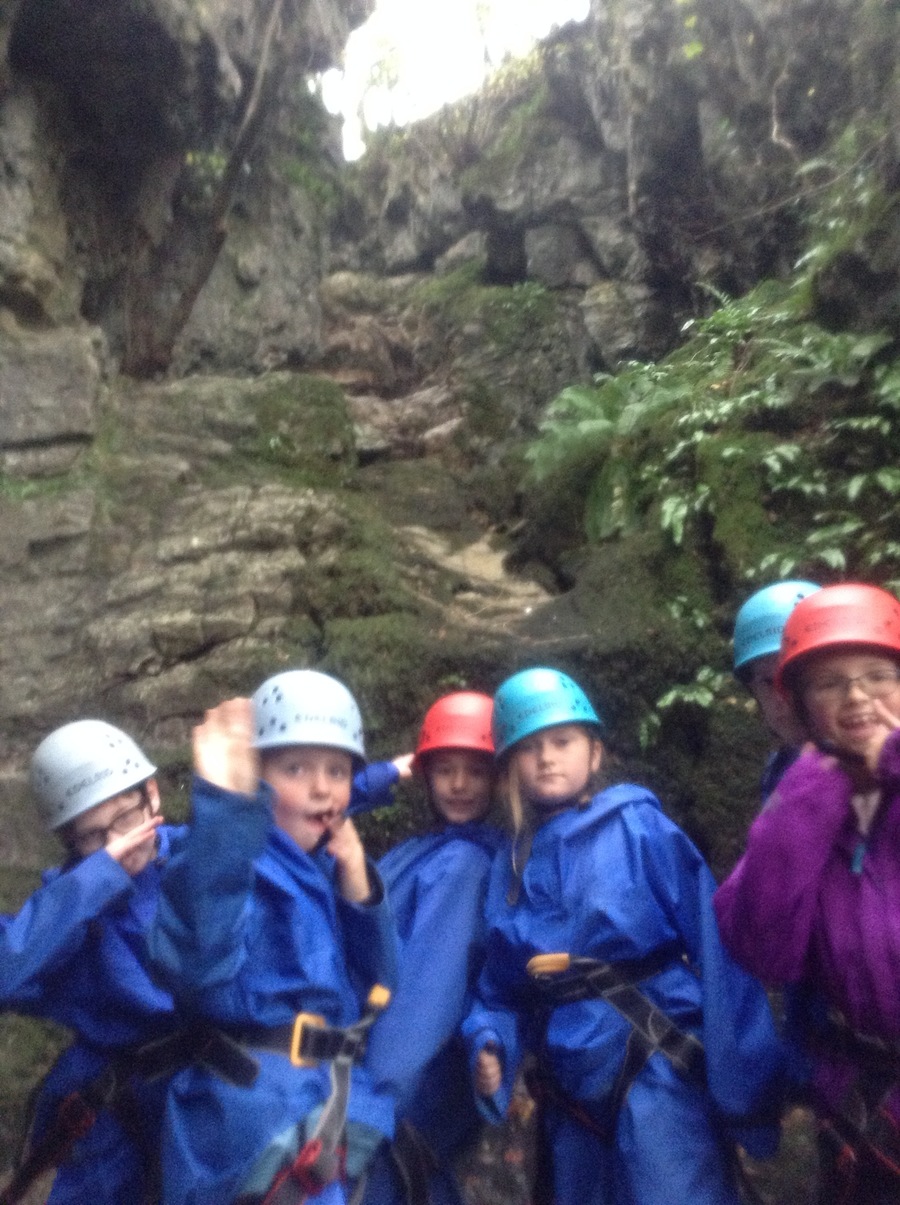 How do you wash a plate? Rio Y6
Layton got soaking wet falling in, it was hilarious! Elle Y5
Canoes are easy if you bum squish. Sophie Y5
I was hanging between two boats, it felt so weird! Charlotte Y5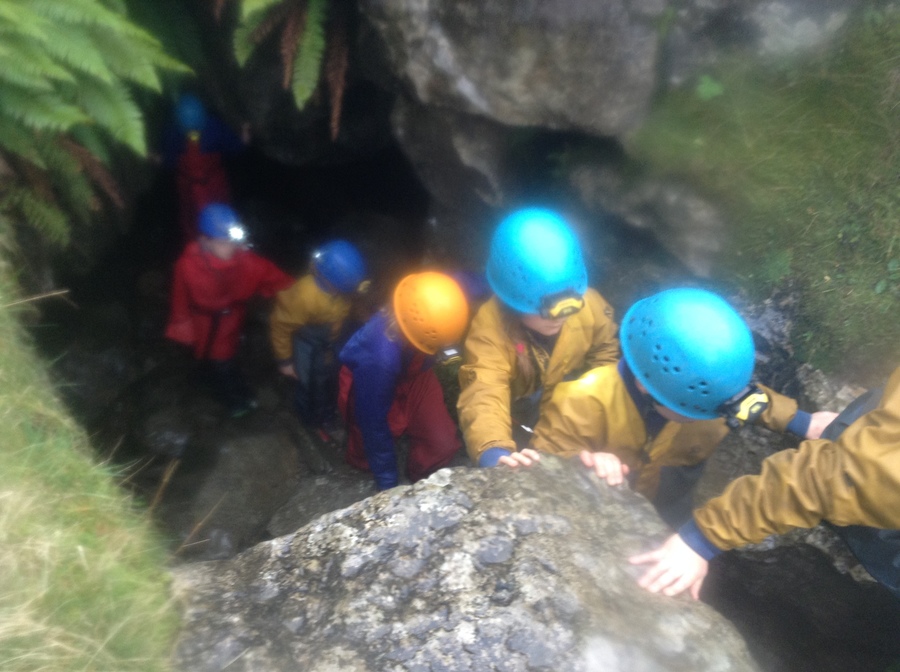 I'm doing every challenge today! Sophie Y5
Everywhere I go I keep sloshing. Abigail Y5
It was very, very wet! Aaron's face was even wetter when he faceplanted the water. Connor Y5
Caving was super fun although I got really wet! It was really wet but everyone did really well. The water in the rabbit hole went up to my knees! Katie Y5
The final day, rock climbing, abseiling then home.
I want to go again! Jessie Y5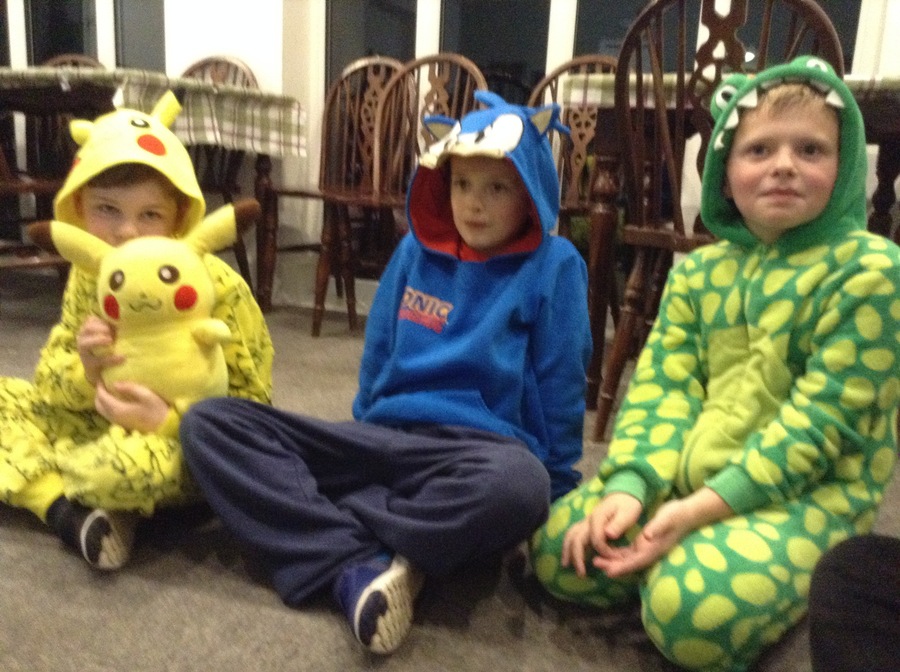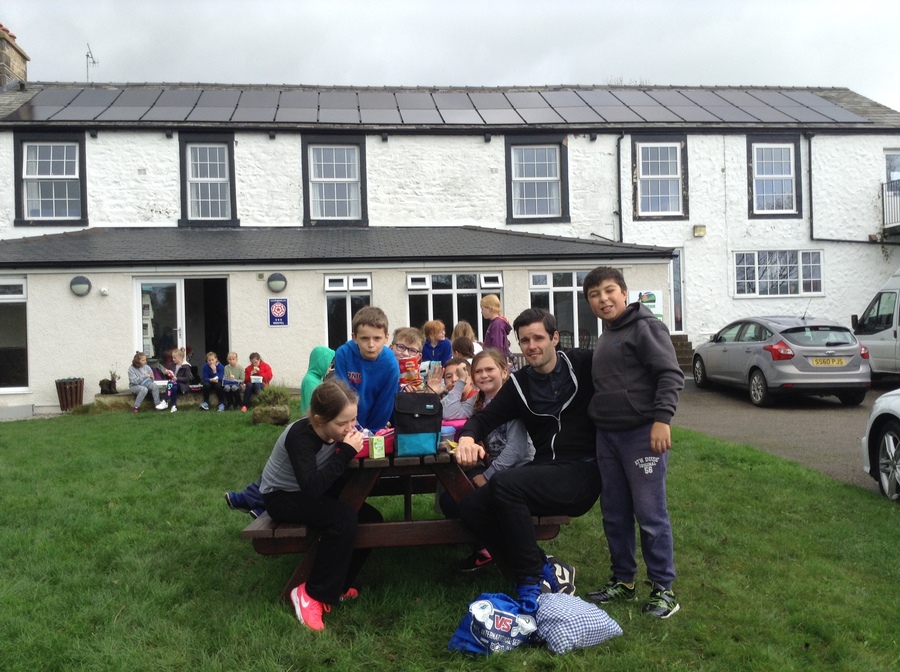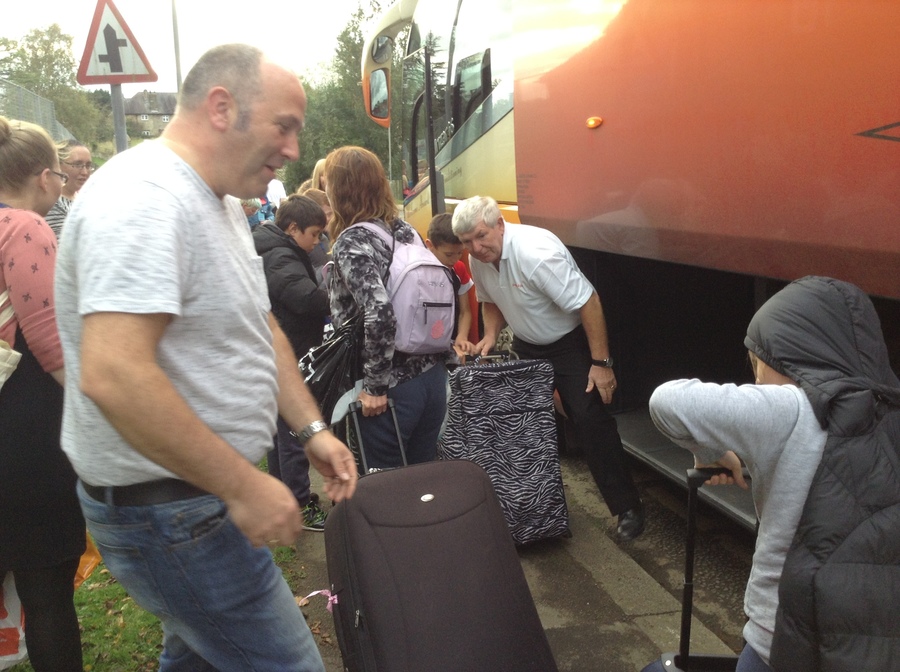 Y3/4 Boys Football Tournament
Our Y3/4 team had a great time at the Swaledale football tournament this week, they showed terrific sporting behaviour and had fun competing against children from lots of different schools. Ryan's wonder goal was definitely the highlight of Mr Weighman's day and the whole team went wild in celebration!
Y5/6 Boys Football Tournament
Barton Y5/6 boys team played really well and showed excellent sporting behaviour at the Swaledale Tournament at Richmond School on 29th September. We spent all afternoon playing matches - facing off against Brompton-on-Swale, Michael Syddall, Richmond C of E and Richmond Methodist. Fortunately, the weather was lovely and we had a great time!
End of Year Music Performance
Mrs Jameson's musicians performed for us this morning - they even played some of their own compositions! It was amazing! You can see some of their pieces below.
Year Six Leavers Treat
Our Year Six pupils performed amazingly in their end of year tests - as always their behaviour and perseverance was superb - as a reward we visited Forbidden Corner!
School Games Sports Leaders Day
Our School Games Leaders organised a rounders and golf competition for the whole school.
They gave up their own time to carefully plan and showed excellent leadership and communication skills whilst leading the event.
Converting media.
(Media will continue converting in the background)
Year Six Leavers Service at Ripon Cathedral
We went to Ripon on Tuesday 4th July. Going on the bus was especially fun, we had a packed lunch and it was fun having jokes with Josh. I enjoyed singing the songs and it was nice to walk through Ripon. By Jacoub.
Greenpower Race Event at Croft
To see more of Team Barton and the Barton Bullet click here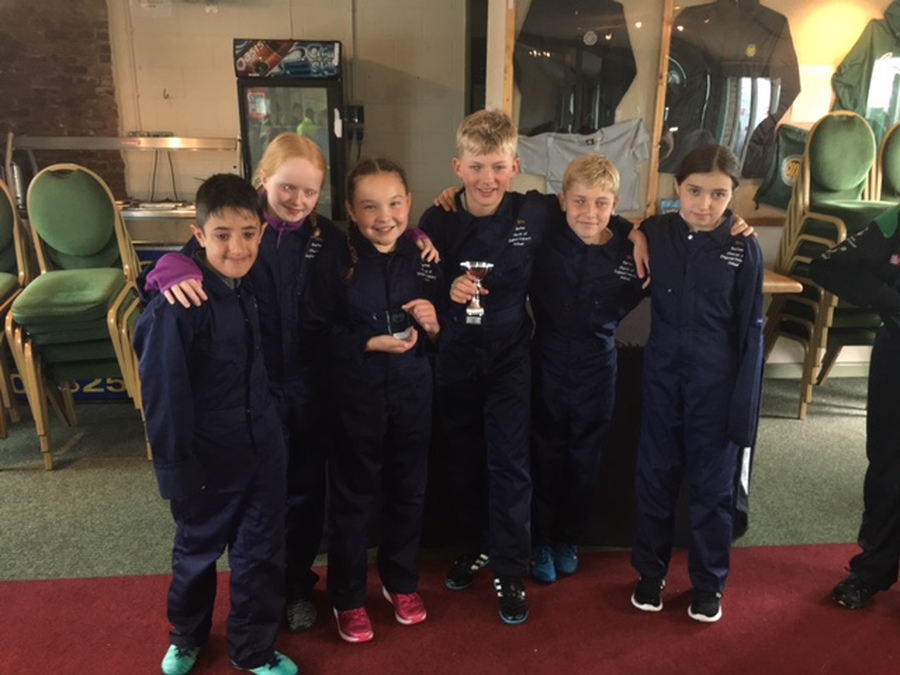 Teddy Bear Picnic
Our whole school brought in their favourite teddies to share lunch with us!
Richmond School Music Performance
Our Class Three children played their clarinets, flutes and violins brilliantly at the Richmond School performance. It was an extremely hot evening but they showed great perseverance and made us all extremely proud!
Orienteering
We had great fun with our brand new school maps this week! We had orienteering lessons on setting the map and using controls and then we were timed going around the course.
The General Election
This term the whole school is focusing on Democracy as our British Value.
As part of this Class Three children read some of the main political parties' aims and policies and decided which party they would support.
Once they had selected a party, each group voted for a party leader and they planned and carried out their own campaign in school.
On Thursday all of the children in school privately filled a voting slip at our polling station. The Labour Party were our school winners.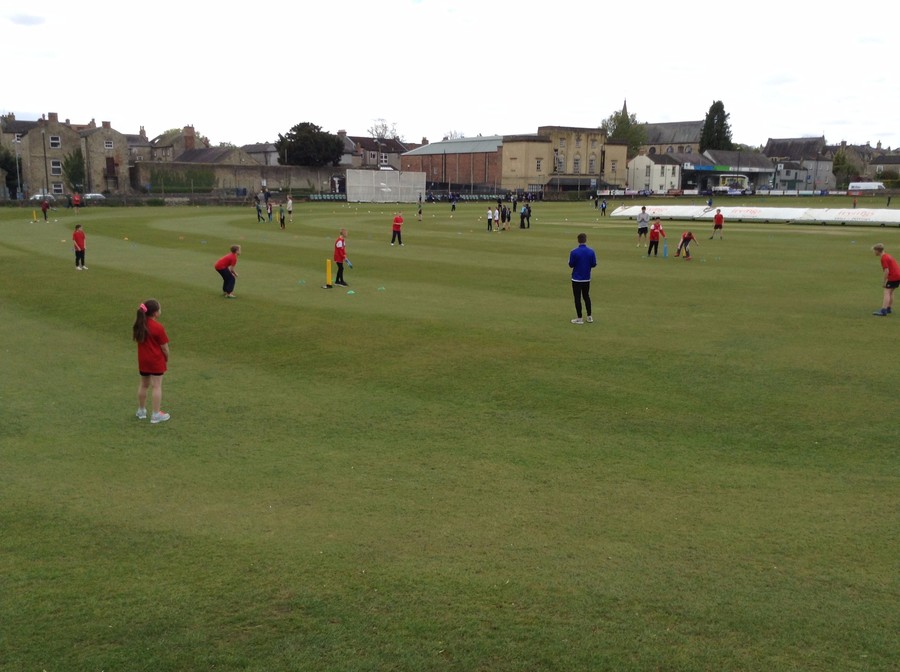 Year 5 & 6 Cricket Tournament – 28th April 2017
Players: Jake (captain), Thomas, Joe, Reuben, Diana, Jessica, Ewan, Rio, Max
We arrived at Richmond Cricket Club and waited to be given our instructions by Mike Layfield. We headed off to our pitch and prepared ourselves to play Brompton on Swale. Jake won the toss and put Brompton into bat. Brompton on Swale only scored 115 runs, thanks to some excellent fielding and 3 wickets by Thomas in his over. Barton batted well from the beginning with Joe scoring 3 fours in his partnership with Diana, quickly followed by solid performances from Max and Rio and Jessica and Reuben. Thomas and Jake completed the innings with Thomas hitting 4 sixes and a four and Jake scoring 2 sixes. Barton won comfortably scoring 210 runs.
After a two-match break, and our lunch, we played Richmond Methodist B Team. We lost the toss and were put into bat. Our batting pairs remained the same, except Ewan replacing Rio and we performed well. However, Richmond Methodist kept us to a score of 150 runs. Despite wickets by Reuben and Thomas and excellent fielding by everyone, Methodist managed to score 157 runs. It was a fantastic match to watch and all of the children tried extremely hard.
Our next game was village rivals Melsonby. With strong batting by the opening pair of Joe and Diana – Diana was especially pleased with herself for hitting 2 fours – and great partnerships by Ewan and Rio and Jessica and Reuben, Thomas and Jake yet again closed the innings with four and sixes flying all over. We ended up scoring 132 runs which we were worried wasn't enough as we did lose quite a few wickets. However, our determination to win meant our bowling and fielding was amazing. Wickets from Joe, a catch by Thomas and 2 wickets from Reuben meant that we won by 15 runs as Melsonby could only reach 117 runs.
As three of the four teams in our group had won two out of three games, we had to wait a few nail-biting minutes to find out who was the top of the group. The umpire told Brompton they had won the group, but then another umpire told Jake we had won the group. As we had a better run rate than Brompton, we were confirmed as the winners!
We played our semi-final match against Richmond C of E. Jake again won the toss and opted for us to field first. Max bowled first and got a wicket in the first game of the match, quickly followed by another in the over. With tight fielding, fantastic bowling and great encouragement, we kept Richmond C of E to 136 runs. Our batting in this game was outstanding: fours being hit by Diana, Joe, Thomas, Jake and Max (2) and sixes by Max and three by Jake. We won this game easily scoring a total of 168 runs. We were now in the Final!
Due to the competition running over on time, it was decided that we would play the final – against Richmond Methodist A team – on the day of the area finals on 26th May.
The children would like to say thank you to Andy Short who came and supported them – he really didn't want to leave before they had played their final group game! We all had a fun afternoon in the sunshine and thoroughly enjoyed ourselves.
Note from Mrs Kirby and Mrs Percival:
As always, we were very proud of the children and their behaviour. They all showed excellent sportsmanship towards each other and their opponents, and of course because we're in the final it made it even more special. Go Team Barton!!!
To be continued…
Judo Taster Session
All of our classes had a Judo taster session with Glynn Fidgeon, who runs Richmond Judo club, this week. Most of us had never tried Judo before but it turned out we were naturals! It was amazing fun and we all followed the rules perfectly. Glynn said he can't wait to teach us more Judo in the future!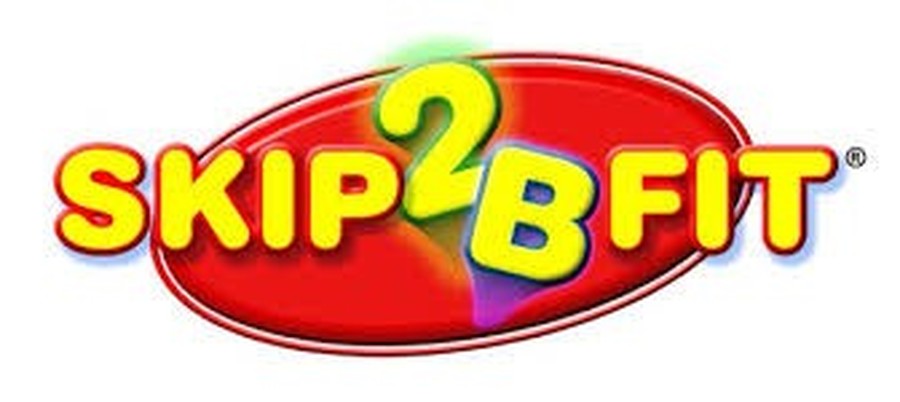 Our good friend Dave from SKIP 2 B FIT was here all day on Thursday. He put us through our paces and gave us lots of top tips about being healthy and persevering when things get tricky. Each class had a session of skipping and boxing followed by an after-school session for parents too!
Dave could not believe how much everyone had improved since his last visit! Well done Team Barton!
Centre for Life
Have you ever been to the centre of Life?
On Tuesday 4th of April the whole School went for a trip out to the Centre for life.
When we walked in the first thing we saw was the 'Block History' - full of amazing models and a chance to build our own models: it was amazing!
Next we went on a 4D motion ride we rode a bee, got chased by a bird and fell through the sky: it was epic!
Then we went to the curiosity zone where there was an ice – wall after we went to the brain zone where some people drank from a toilet: gross!
By Tom W.
The Incredible Life Centre
First we were told to walk into a room and stay on the purple carpet. There was a small wall which was made out of ice and a little bit of snow and just in front there was a mini TV. On top of the TV there was a camera that showed the temperature of your hands after you put your hands on the ice wall and you could see it on the mini TV. Also there was a blue plastic wall that you could walk behind and you would look blue and funny looking. There was also a sound table that had shapes to make different music it was very cool. There was also a medium sized pyramid which had a metal hole that blew air and made a beach ball fly it was so amazing. There was also a table that blew air and you could put lots and lots of fabric and it would fly it was incredible.
Soon we had to go to another room, the room was amazing, there was a toilet that you could drink out (of it was disgusting). There was also some boxes, one box had a brain in you could touch, one box had pieces of a brain you could try to put together again, one box had a brain you could pick up and play with. There was also a corner floor that was made out of glass and under the glass you can sometimes you can see lava sometimes you can see sharks sometimes you can see spiders!
By Elle L.
Rotary Club of Richmond Young Photographer Competition 16/17
Our Class Three children have been busy snapping away ready to enter the Young Photographers Competition! We went to High Force in Teesdale for some inspiration and the results were amazing! See for yourself here:
Children are also able to make a single entry into the competition with their own photographs, if your child does not already have an entry form and would like one please see Mr Weighman.
Richmondshire Cross Country 2017
Team Barton were out if force for the cross country competition on the 9th of March. We gave 100% in all of our races and everyone was so proud of all the children who took part. We arrived back at school with red cheeks, very tired legs and sore throats from all the 'cheering on' that we did! Well done Team Barton!
World Book Day
A huge thank you to everyone for the hard work that went into making Barton School look amazing for World Book Day! We all came together to show our costumes and we read some of the wonderful stories that we have been writing. Another big thank you to parents who came to listen too - it's lovely to have new audiences for our writing!
Author Visit
Barton had a visit from a famous author, Wes Magee, this week. We had chance to hear some of his poetry, find out about what life is like as an author and got some insider top tips whilst writing our own poems with him!
"He was good, Deep in the Green Wood was a creepy horror, did he really eat those people?!" Clayton, Year Five
"I liked Deep in the Green Wood - there was such a good variety of poems." Jessica, Year Six
"He was funny, the poems were really detailed, it was nice to find out that his dog character was actually his real dog!" Jessie Year Four
Click the photo below to see what we did and to read some of our poems.
Marrick Priory Quest Weekend
Mrs Percival has provided us with an amazing in-depth report of the terrific time the year five and six children had at Marrick Priory. Click below to read all about it!
The Day the Crayons Quit
We had a great time reading 'The Day the Crayons Quit' by Drew Daywalt as a whole school. It was lots of fun finding where the crayons were hiding and we even helped them find some better hiding places around school! All three classes produced terrific work based on the book and we loved coming together to share it with each other.
"RING, RING, RING, RING the escape bells were ringing as green climbed out the window he would rather be homeless then tortured. Green - who was rather fed up with his life in the nursery - thought it was going to be nice but he thought wrong!" Jacoub
"SQUELCH!! Bogeys flew across the table – it's the same old day. This is the routine: crayon up the nose; then lunch; crayon in the toilet; then show and tell; finally, finished off with a poke in the ear before home time." Tom
"It was pitch black - completely black. It was obvious ... I'm in a box. Shoulder to shoulder in a cramped box with my friends. I adore drawing, my favourite colour is green. I'm a crayon: a green crayon. My owner Sam is too old for crayons now and I believe we are going to the Charity Shop. "Why would he leave us like this!" cried Red Crayon who had obviously thought the same thing." Joe
Richmond Georgian Theatre Trip
Our whole school had an amazing trip out to the Georgian Theatre in Richmond to see their performance of 'Snow White'. We had a lovely time, lots of laughs, and we feel inspired to write some traditional tales for this term's whole-school writing topic.
Lego Workshop
We had amazing fun with Mr Bousfield on our Lego Workshop day. Congratulations to everyone who entered our model making contest and a special well done to our winners: Matty, Katie, Elizabeth and Holly, Alfie and Jessie.
To see more pictures click here!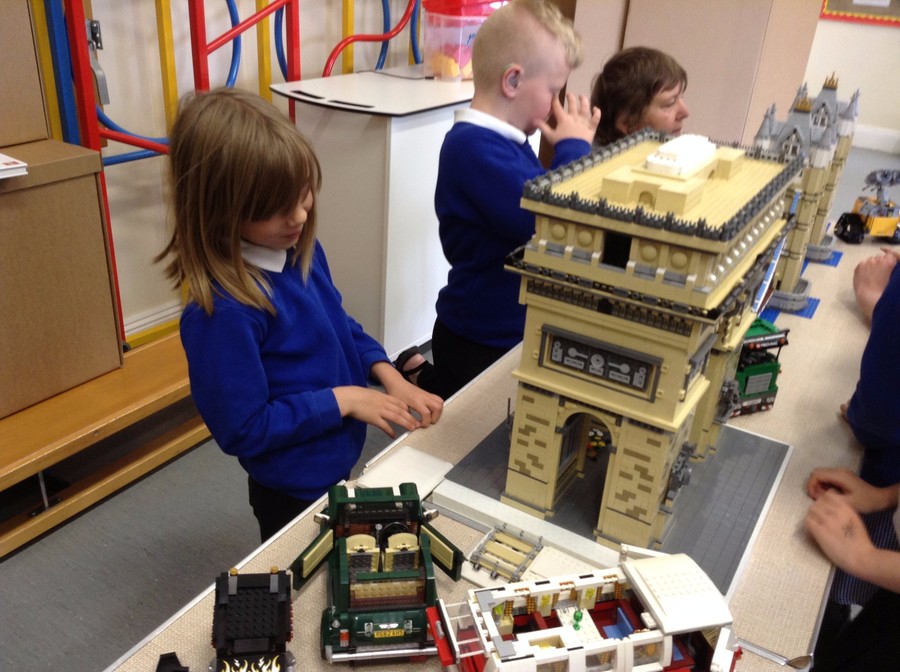 Some of the files and links on this website are in Word document or PDF document format. Open Office and Adobe Reader can be downloaded for free to enable you to view these files.
Barton Church of England Primary School is a member of Dales Academies Trust. Registered address: Blair Avenue, Ingleby Barwick, Stockton-on-Tees, TS17 5BL. A charitable company limited by guarantee registered in England and Wales (Company number: 8372064).

Latest School Calendar Events
There are currently no events.
Calendars page(s): School Calendar >>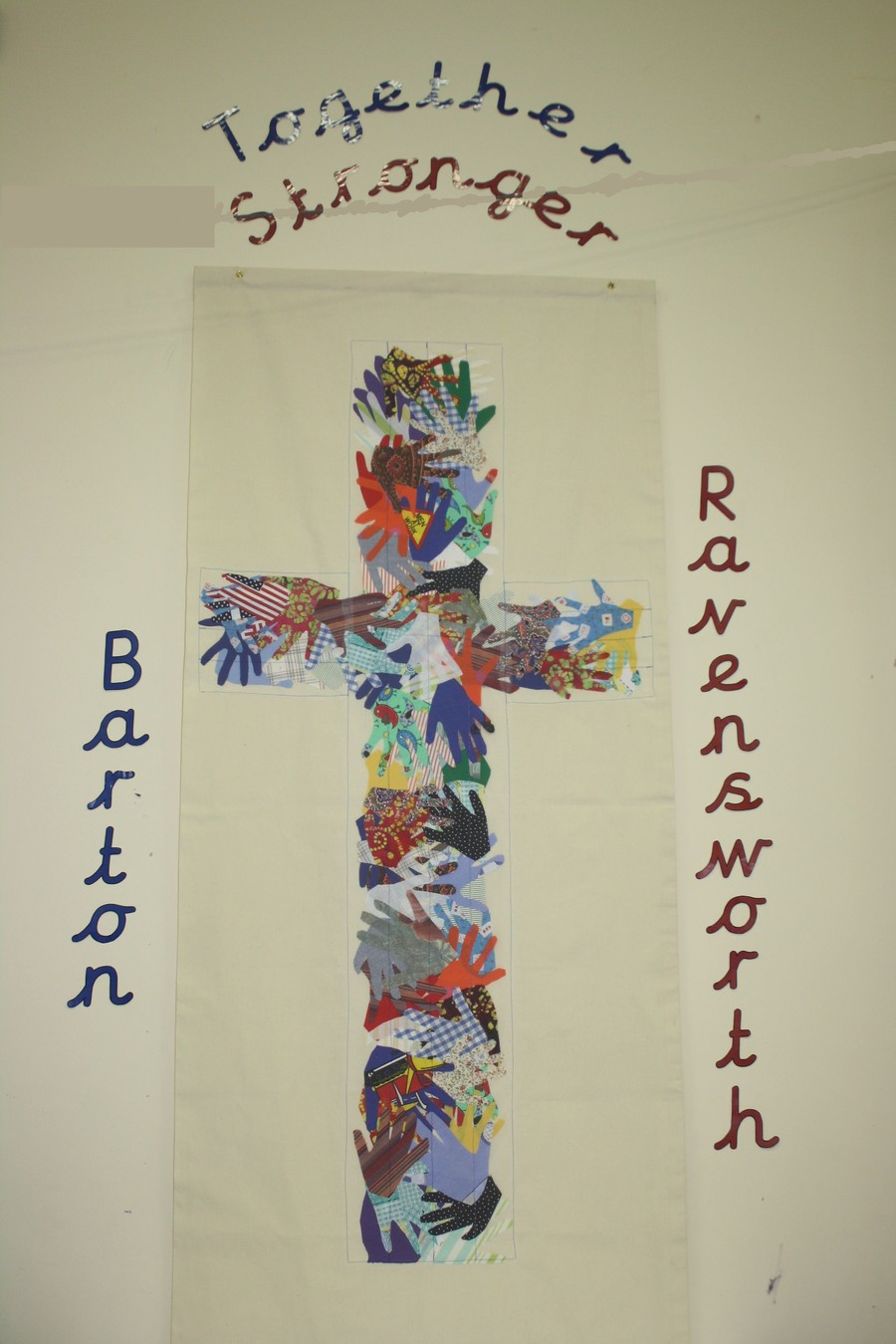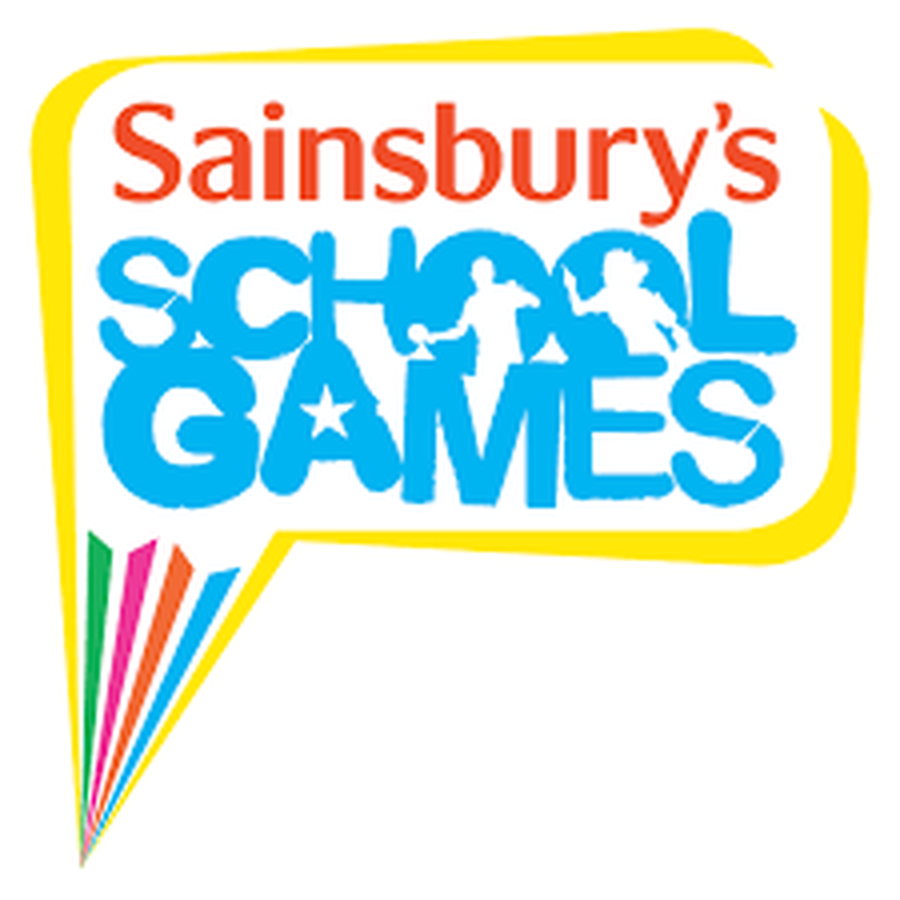 Here are some of the upcoming Sainsbury's School Games competitions which will be taking place. PE planning and extra-curricular clubs will provide opportunity to practise these sports before the tournament. Please see Mr Weighman if you have any questions or queries regarding clubs or competitions.
8/3/18 Cross Country @ Richmond School
24/4/18 Mini Tennis @ Richmond School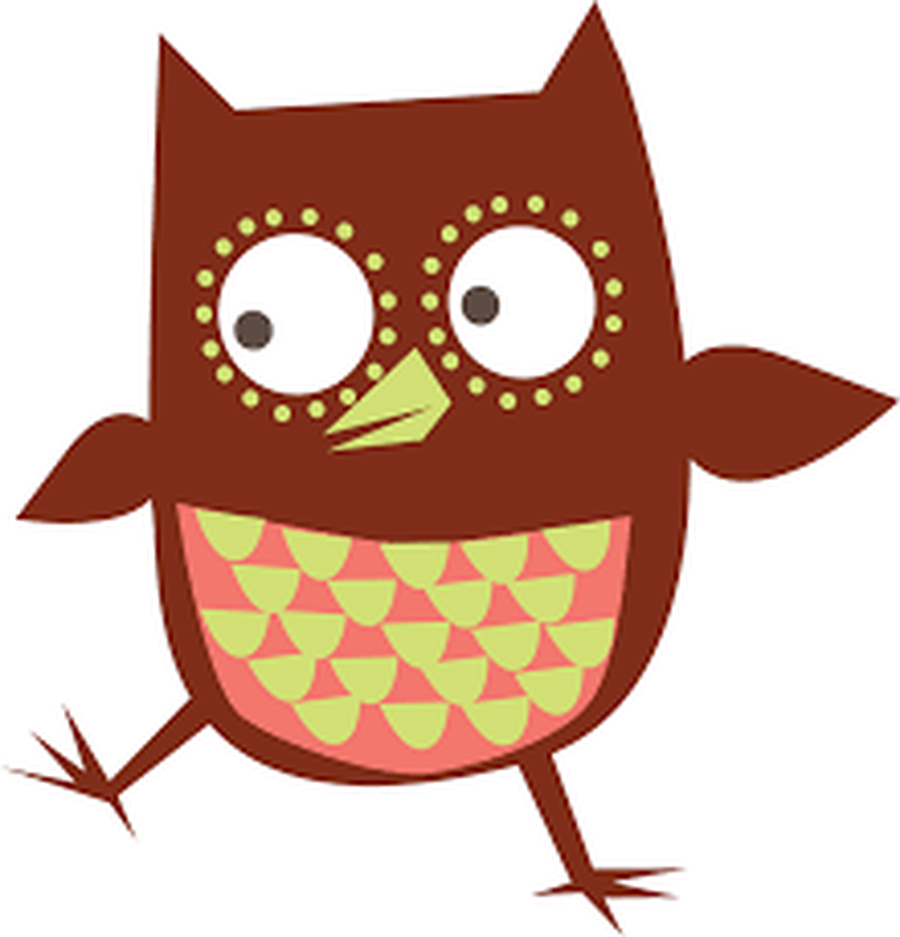 Oxford Owl books are available online for free - you can read them on computer or on tablet just by logging in on the website linked below.
Class Name: barton
Class Password: barton
Words of the Weeks
We are starting a new programme to increase children's vocabulary using a resource called Mrs Wordsmith - this will have a positive impact on children's reading and writing abilities and progress.
Every two weeks, four words will be shared in Monday's Collective Worship and during those next two weeks children will be encouraged to use those words. The words can be used in conversation and in any written work and school staff will be listening and looking out to select their favourite uses to share in Celebration Assembly each Friday.
We hope you will take part at home too!
11/12/17 words: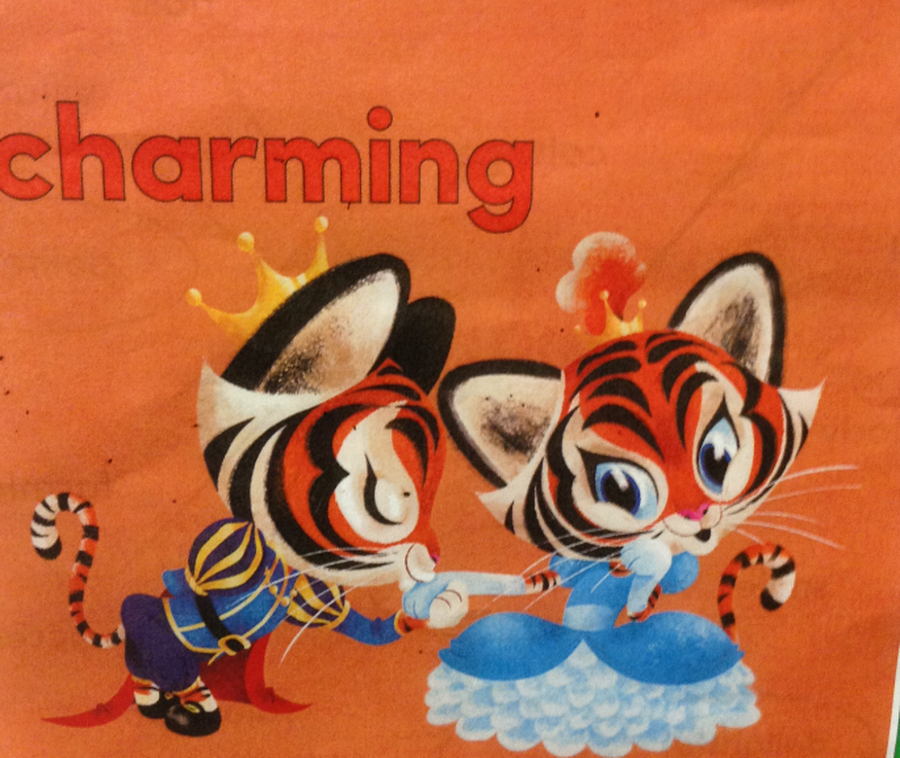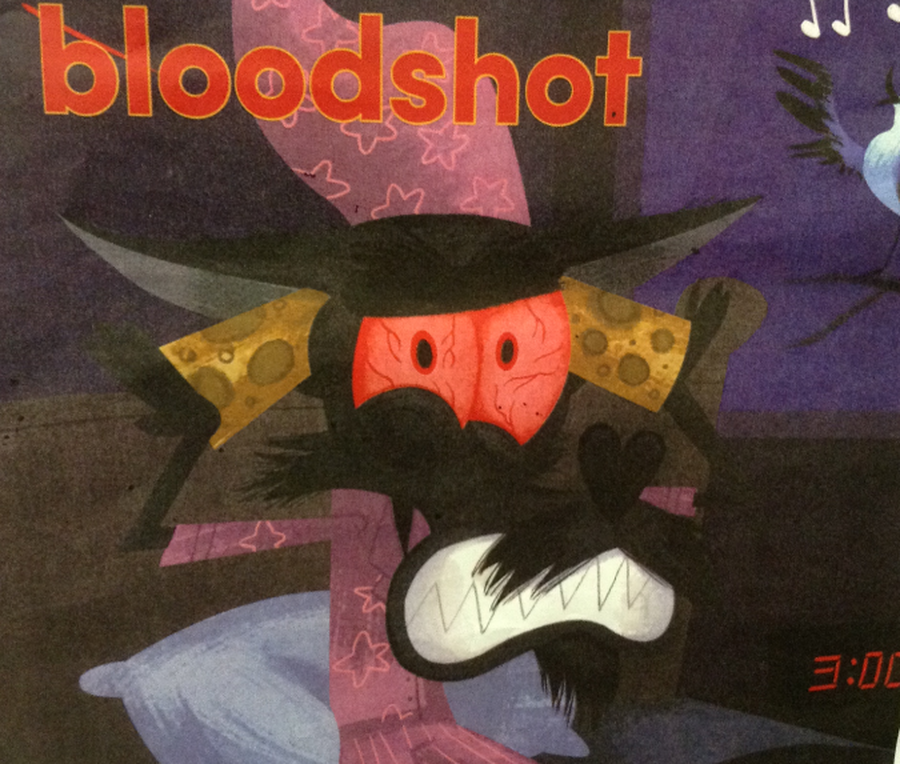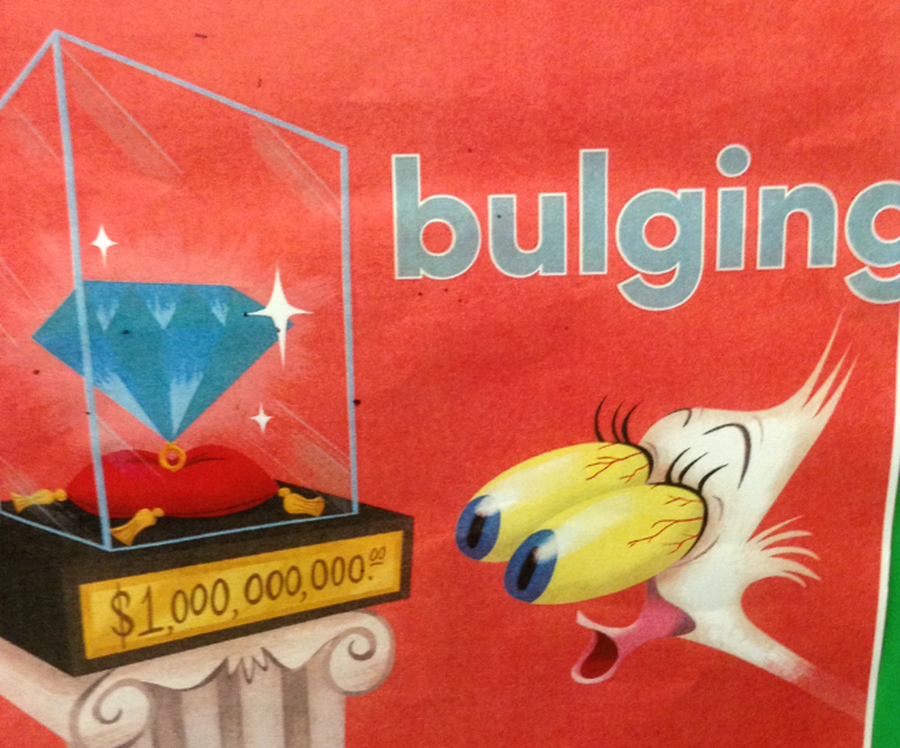 Comments (4)
Show Comments
Sienna
(less than a year ago)
This morning was really drab!
Jessie
(less than a year ago)
It looks bleak outside - I'm not looking forward to playtime now!
Oliver
(less than a year ago)
Mrs Butler's gingerbread cake tastes heavenly!
Sophie
(less than a year ago)
His bony old fingers beg you to set them free from the old vile scarecrow that rises from the dead. But why is everyone so scared of him? He is just a tatty old sack...